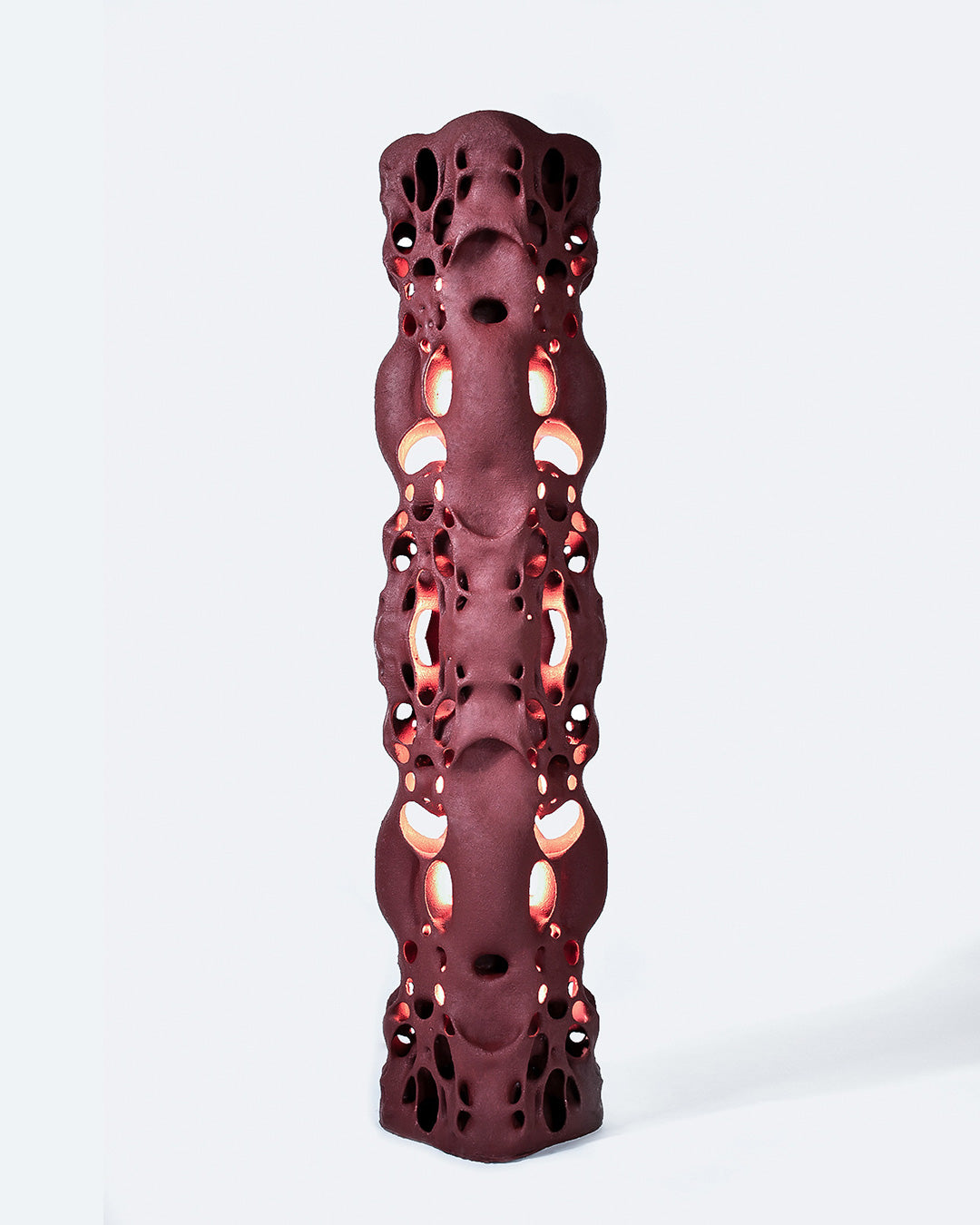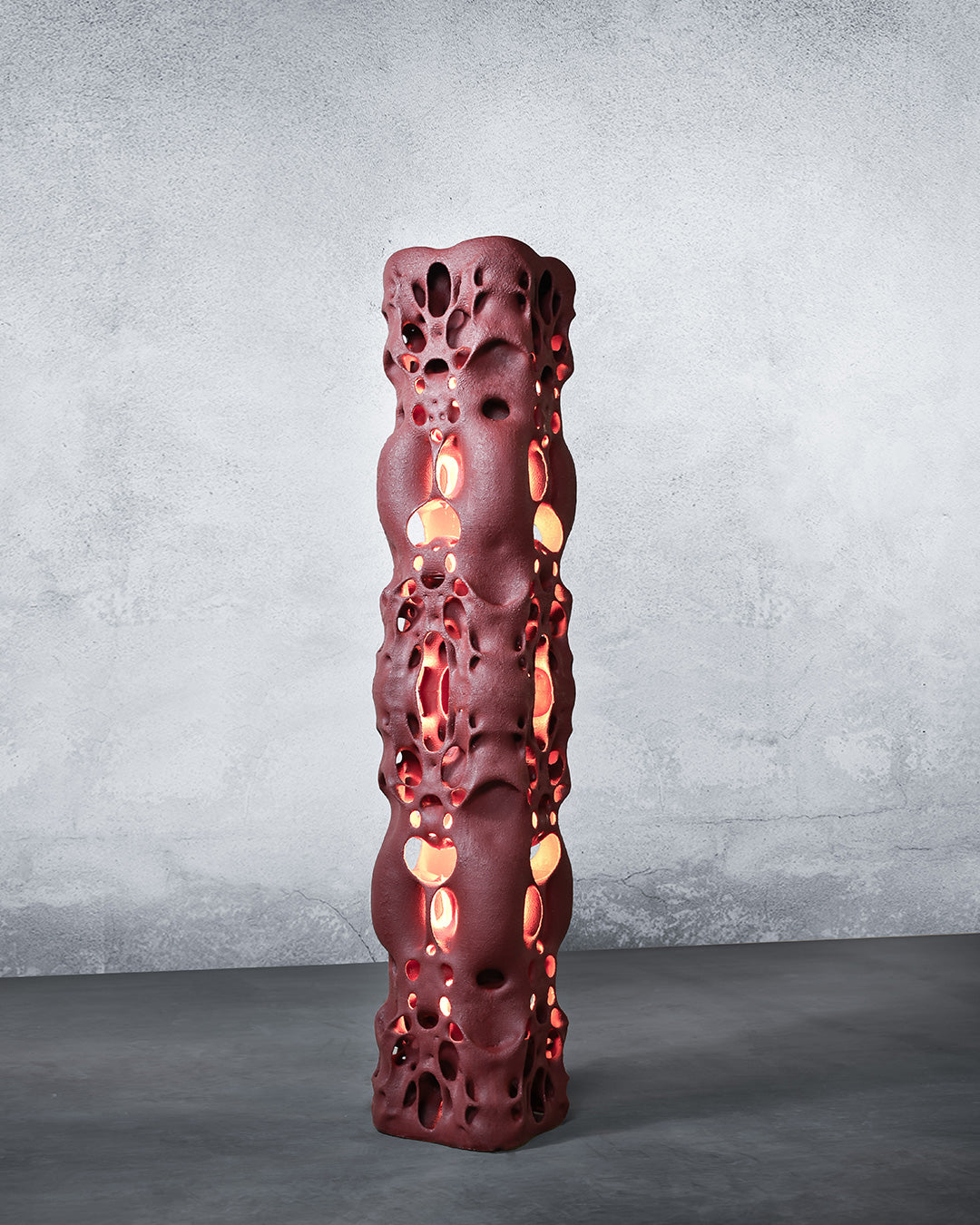 Shipping costs and delivery time calculated at checkout


MADE TO ORDER
ESTIMATED PRODUCTION TIME — 3 to 4 WEEKS

INTERIOR FLOOR LAMP
PLA (polymer), PVA (polyvinyl), Silver Sand, P.T.B Pigment, Acrylic Glass, Aluminium

'Urban Stem' shows how lighting fixtures in public spaces can not only provide
illumination but also act as a refuge and nest for flora and fauna. As images of wildlife returning to cities have disseminated over the past few months, there has been a lot of enthusiasm for watching nature "reclaim". On a personal level, it's given me the perspective that initiatives that continue and expand this much-needed momentum, couldn't be of higher priority. Moving towards greener cities that support and cultivate biodiversity is crucial to a sustainable future. Mitigating the depletion of wildlife is often focused on preserving large intact natural habitats, but the preservation of ecosystems should also be a priority in the urban environment.
The lights I have designed are not modeled after a particular ecosystem but instead serve as a speculative proposal for a new way to integrate artificial habitats into urban infrastructure. — Rollo Bryant



28x 28 x 110 cm
25 kg
Color: Falu Red [#801818] 
Color Light: Chrome Yellow [#ffa700] 
Eindhoven

ROLLO BRYANT

From embracing craft in the digital age, Rollo Bryant specialises in working techniques that merge freehand sculpting with computational software. Focused on projects that create positive environ- mental change, while promoting the idea that even with this new challenge, design can still be as appealing and versatile, if not more so. With a distinct focus on material and lighting innovation, Rollo's goal is to create works that change perception, invite intrigue and raise poignant topical discussion. His fascination with naturally formed organic structures has lead to an aesthetic identity of similar character and taste.

Optimistic about design intervention as a means to address ecological neglect, Rollo's most recent project 'Urban Stem', attempts to bring this conversation into the spotlight, by imagining a future where we are brought closer to the biosphere. Highlighting a number of key problems with the ways we light our cities, the project explores ideas to mitigate our impact and prioritise an alternate agenda for urban design.