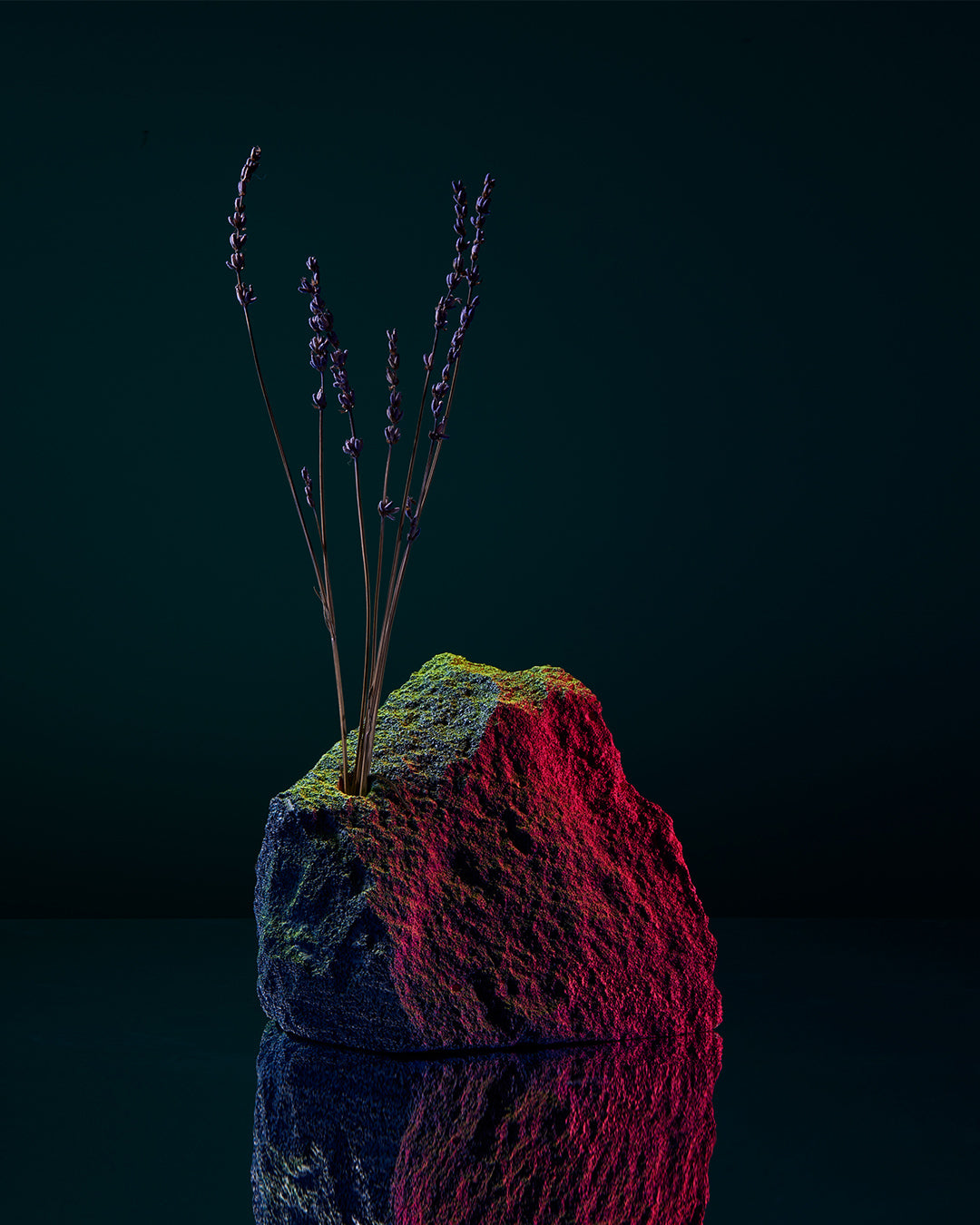 Shipping costs and delivery time calculated at checkout


UNIQUE OBJECT


SOLIFLORE
Tinted aerated concrete, Glass test tube


Visitors from Heaven.

"Each year, more than 20,000 tons of meteorite material enter the Earth's atmosphere. This is mostly interplanetary dust that comes from deep in space and indicates that the center of the planet is constantly shifting."
These extracts of coloured stones are pictorial objects from elsewhere, which can for some, accommodate a plant in the very heart of their material. Like meteorites falling from the sky, these pictorial rocks react to light and play with the eye of the beholder.

Every piece is unique and handmade.


16 x 25 x 10 cm
0.725 kg
Pink, Blue, Green, Yellow
Paris



INSTRUCTIONS
This soliflore is a fragile object, do not shock it.
This object is designed to accommodate water only within its glass test tube.
Do not put the stone under water.

Mathilde Gullaud
Independent designer and exhibition scenographer, Mathilde Gullaud is passionate about materials and their intrinsic aesthetics. Thanks to the constructive principles that she develops, she draws attention to these materials by highlighting their beauty. With a background in Object and Space Design at the National School of Fine Arts in Lyon, and a post-graduate Design & Research at the School of Art and Design in Saint -Étienne, she founded her studio in 2013.

In addition to design and scenography projects, she does not hesitate to extend her practice to other fields relating to objects and space such as artistic direction, set design, signage design or creation. immersive sets and staging. Today she puts her experience at the service of institutions, galleries, companies, but also brands, in order to offer them a new look and a global artistic and visual reflection.