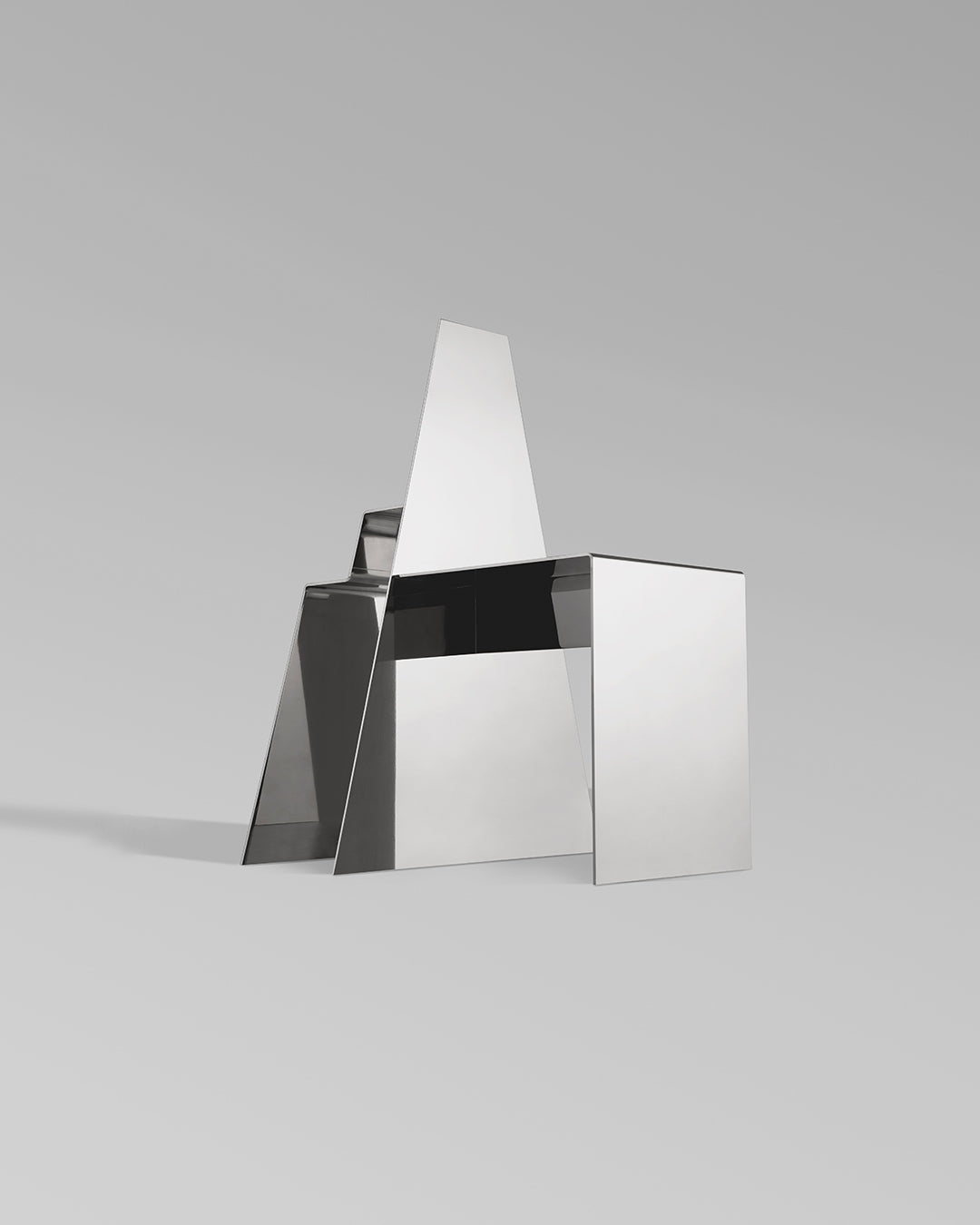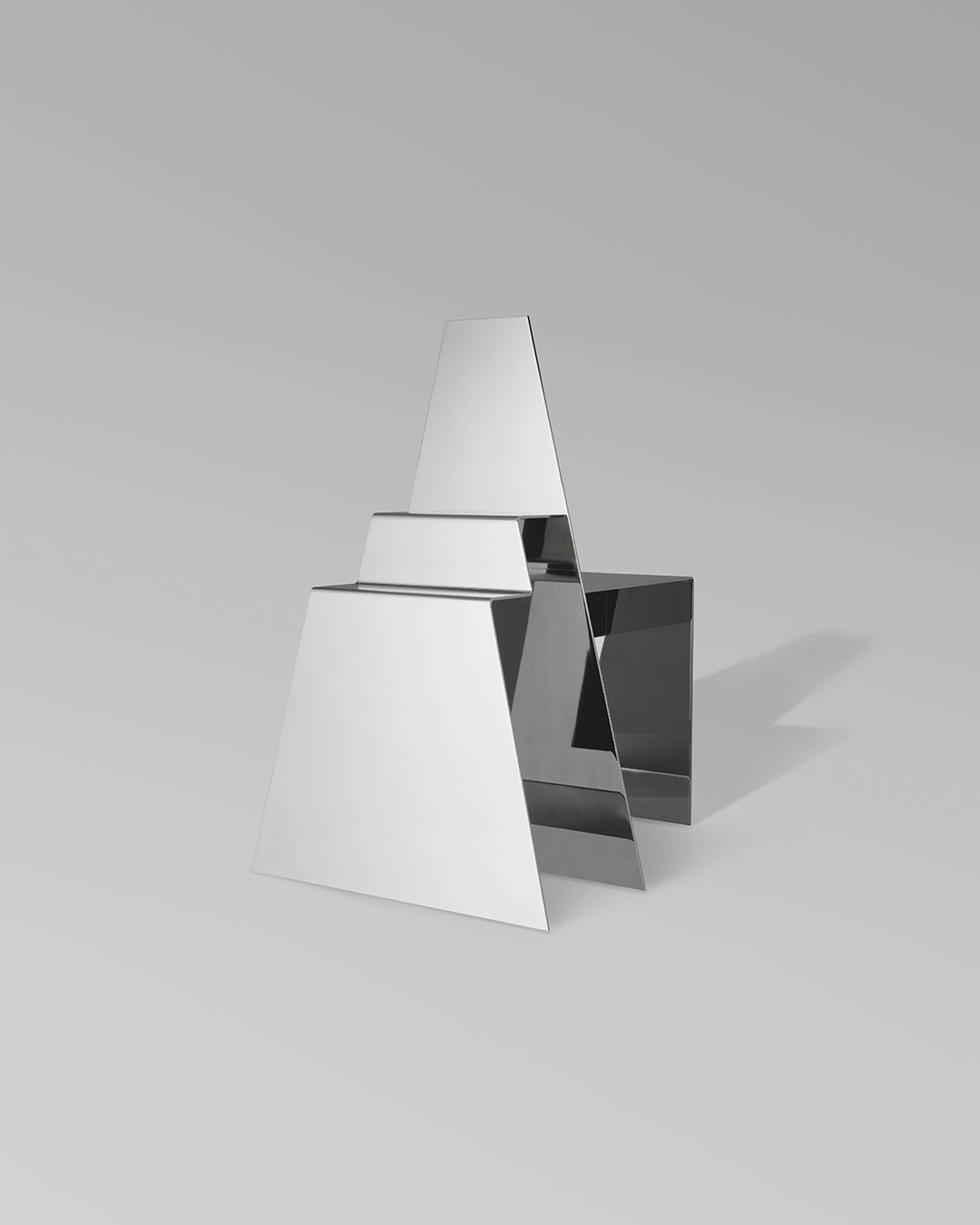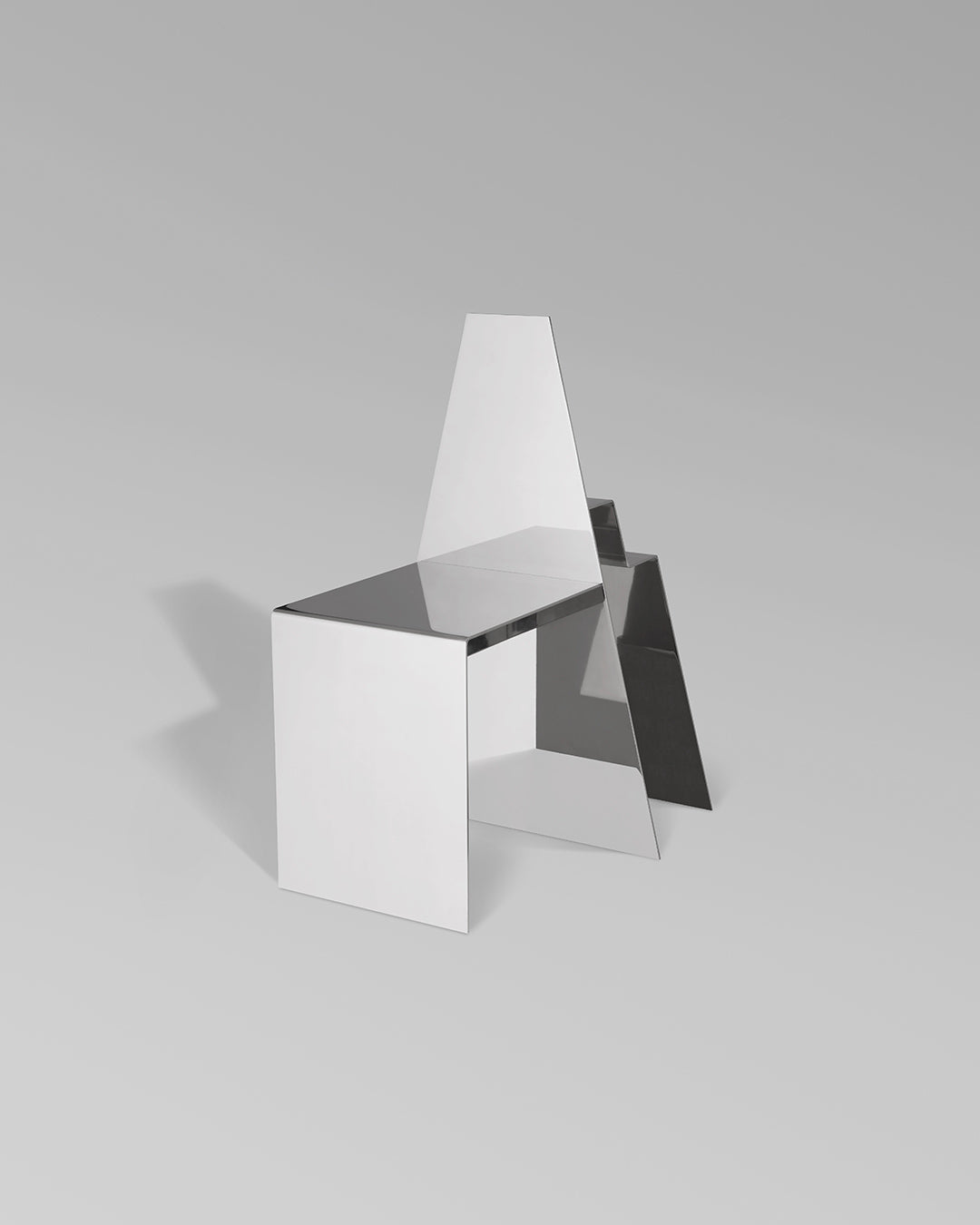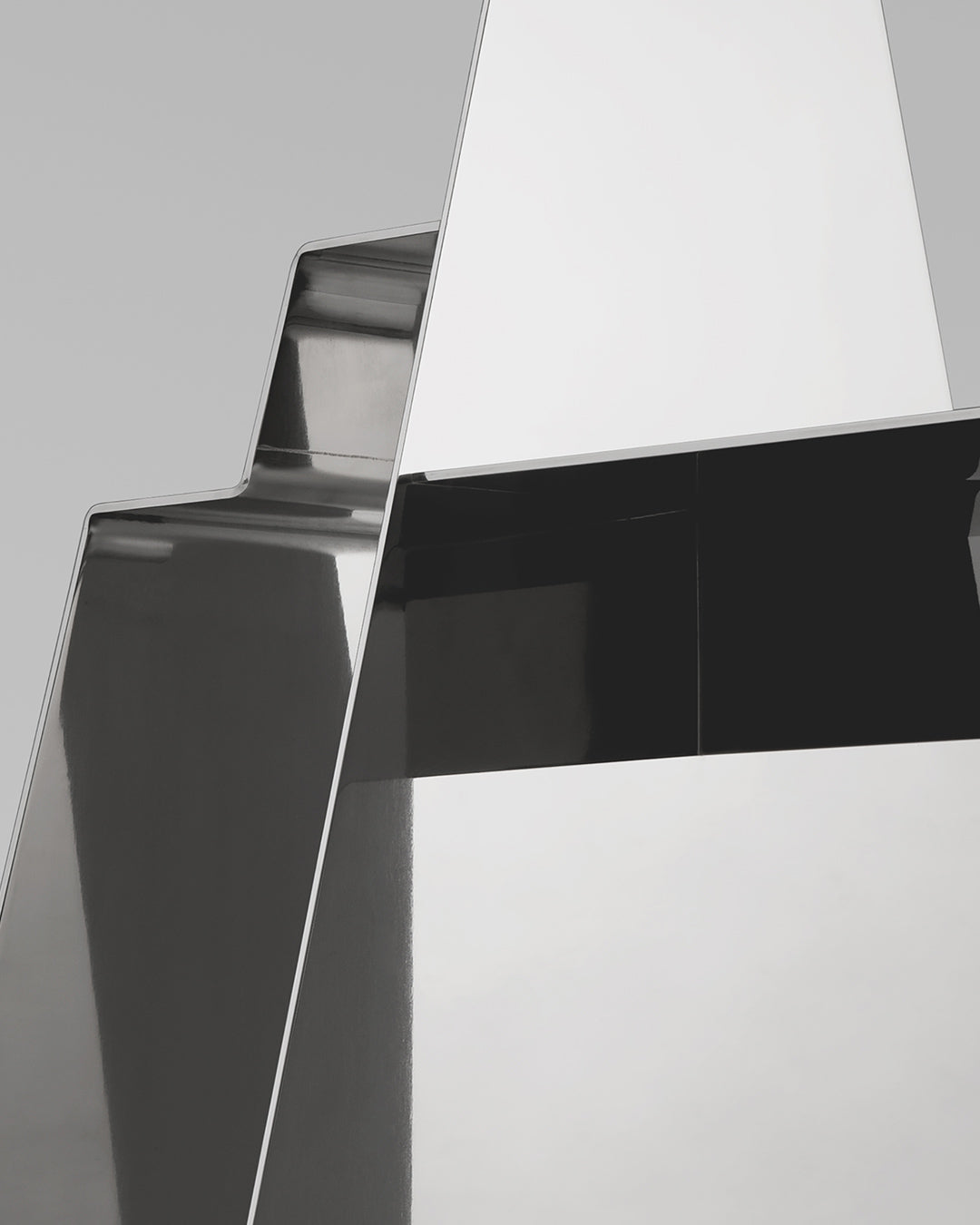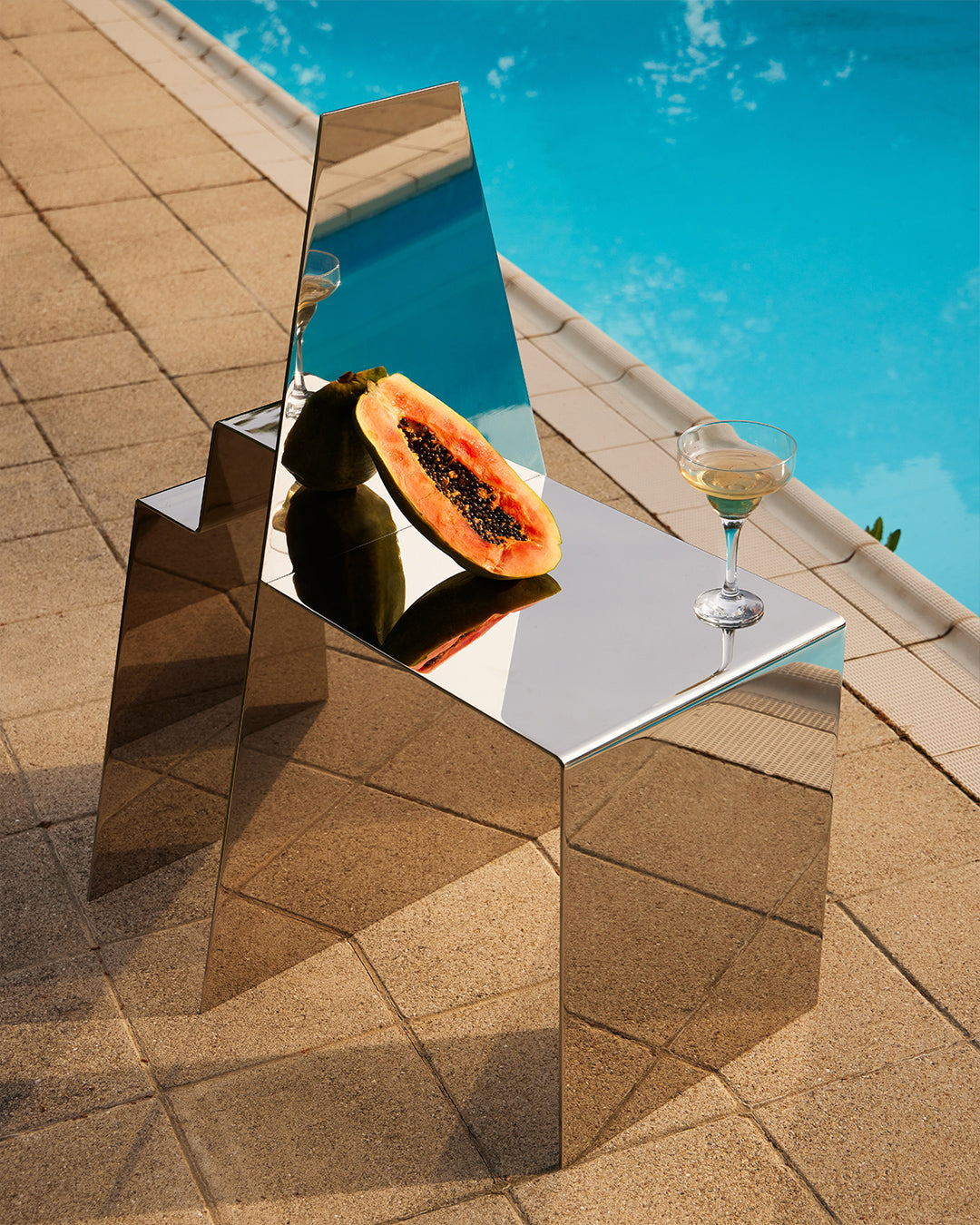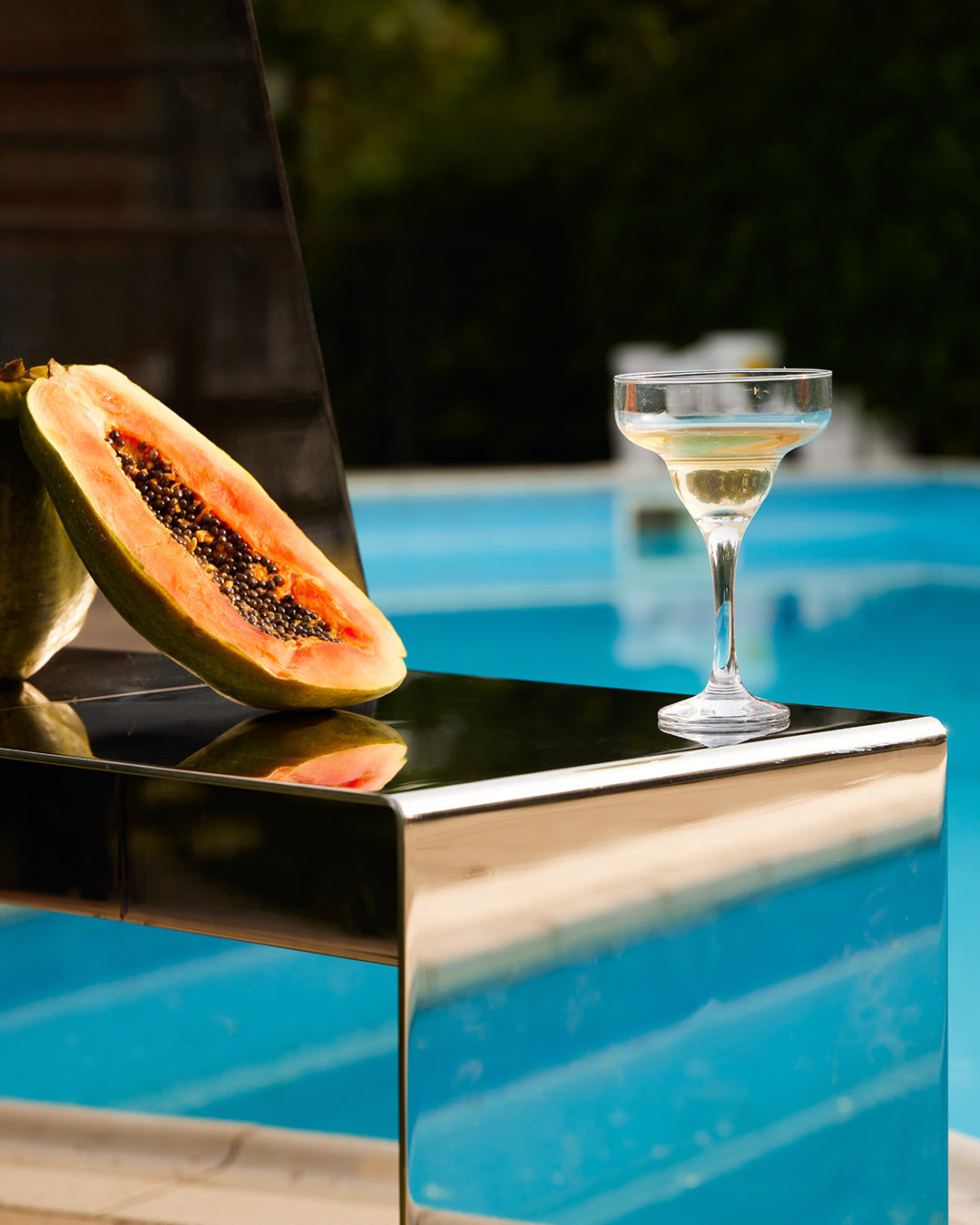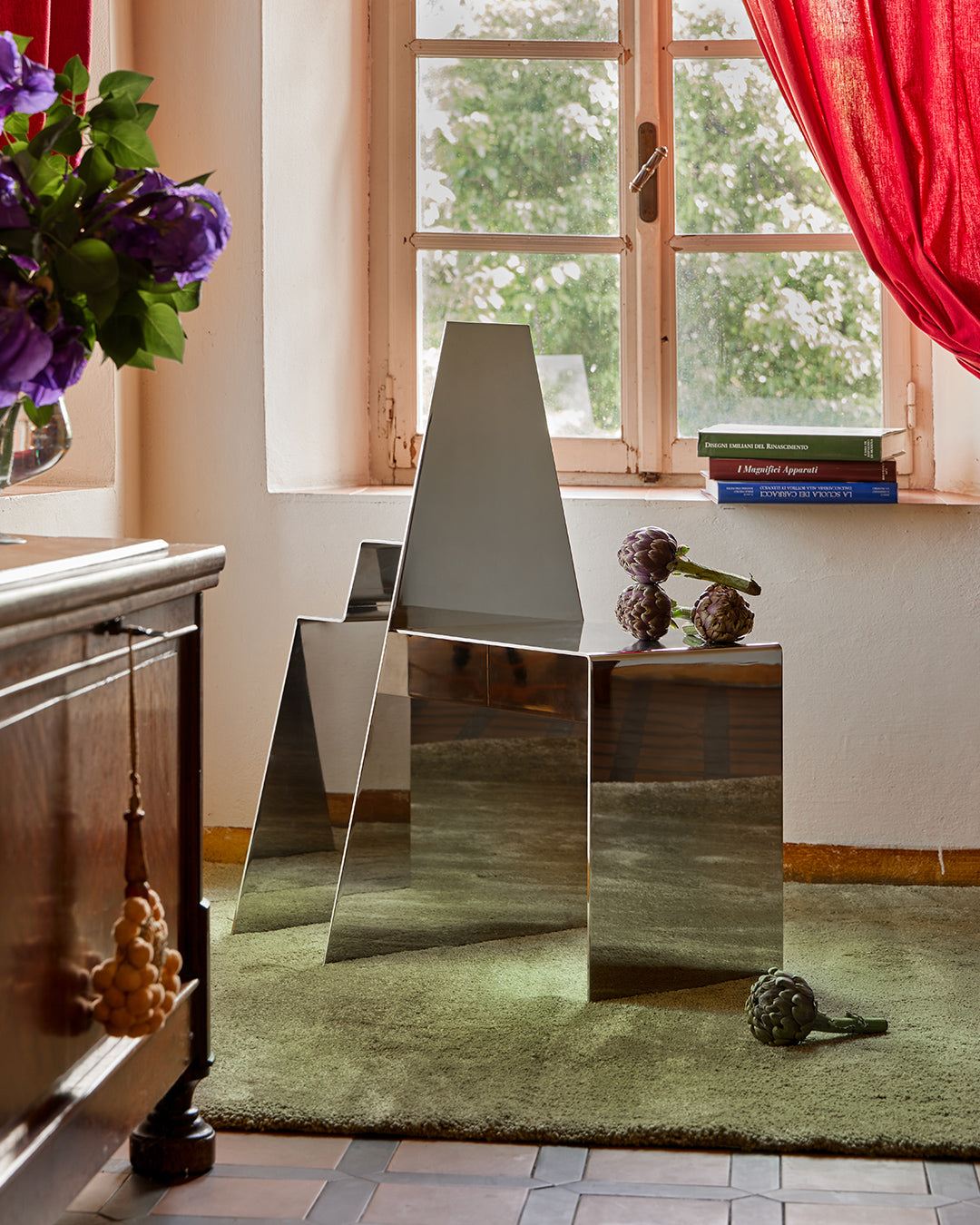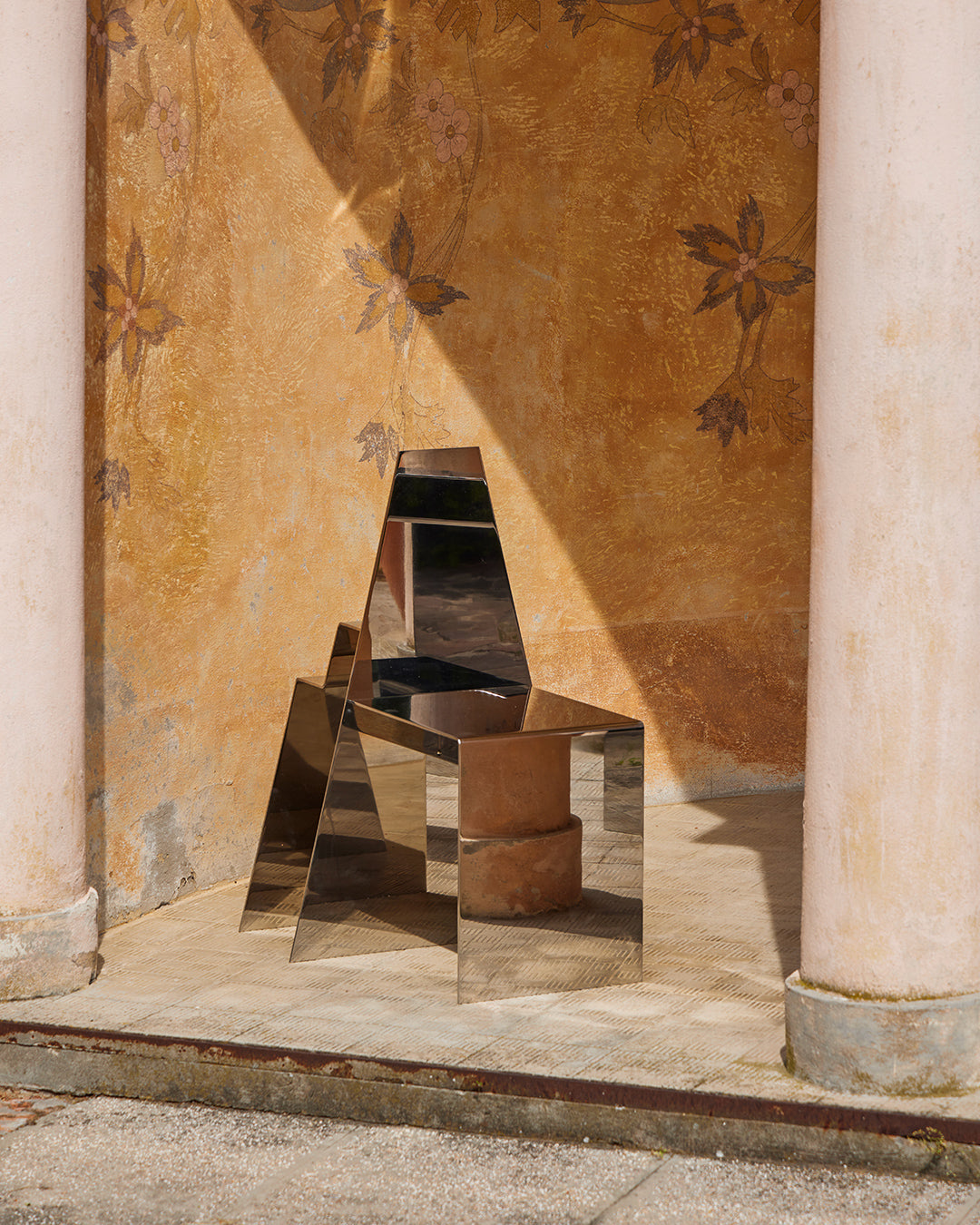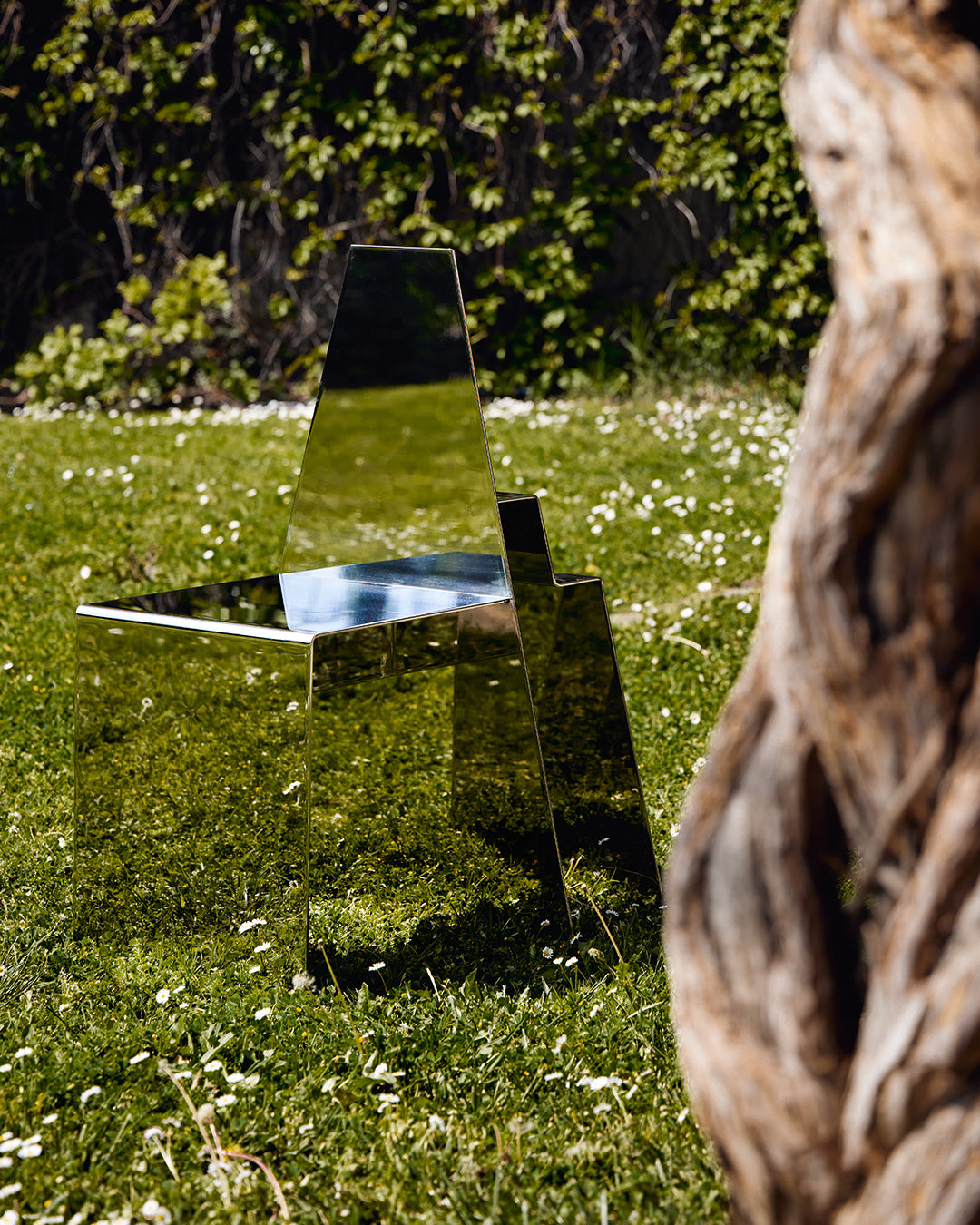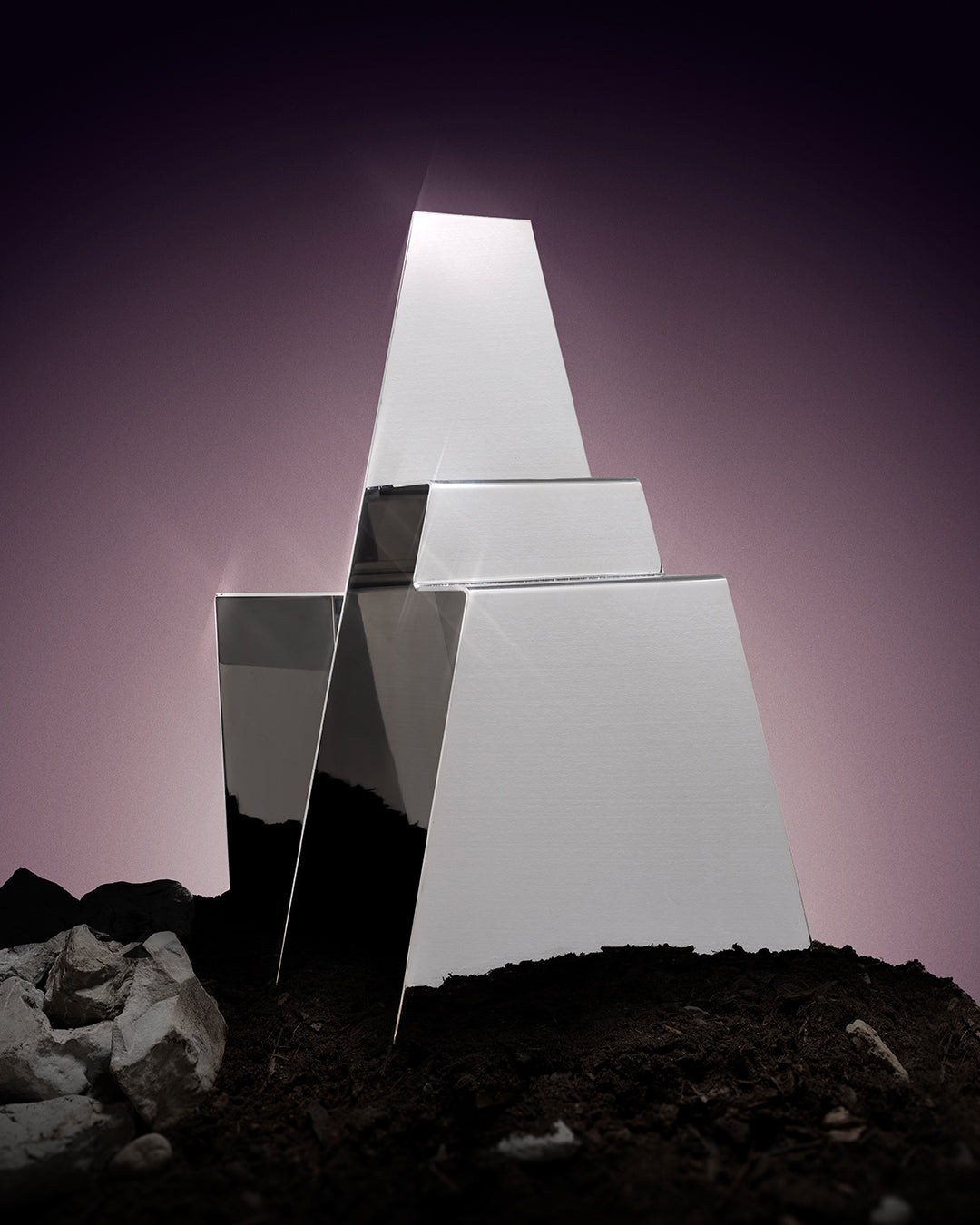 Shipping costs and delivery time calculated at checkout

Made to order
Estimated production time — 10 Weeks

CHAIR
Material: 5mm Stainless Steel. Finishing: Mirror Polished

This chair takes its name from one of the largest cities and archaeological Mesoamerican sites. Its shape represents an abstract reinterpretation of the stepped pyramidal structure of the Temple of the Great Jaguar, one of the major site's structures, so-called because of a lintel that represented a king sitting upon a jaguar throne.


67 x 60 x 90cm
40 kg
Material: 5mm Stainless Steel
Finishing: Mirror Polished
Milano, IT

INSTRUCTIONS
Suitable for outdoor use.

Galapagos products are designed to last. However, some basic tips may even let them last longer. 
By following these simple care instructions, you will get the best out of your products and live lifelong daydreams.
– Don't use chemical product to clean the surfaces, rather only use warm water and not-textured cloth
– Some surfaces might be delicate, try to avoid friction with the surfaces
– Do not apply stickers on the surfaces

Please note: As crafted objects, Galapagos products might present imperfections and differences from one another; these are not flaws, but distinctive details that make each product unique.

GALAPAGOS
Galapagos is a Milan-based design brand founded by Adriana Testaverde and Alessandro Pigoni.

Guided by the concept of daydreaming, Galapagos puts at the center of every project imaginative scenarios in unexpected expressions.
Galapagos embraces an idea of design that should free imagination and create stories to find happiness in one's own space, envision new possible worlds, relive forgotten experiences of discovery and play; out of space and time.

Following typical and distinctive traits of the Italian way of designing, Galapagos celebrates the pleasure of play within the rational language of objects' production, conceiving stories even before products.

Our form follows fiction.
We live the ordinary at the intersection of incredibly lighthearted ideas.
We shape new fantasies through objects that will sweep you off your feet and make you drift away in your oddest daydreams.