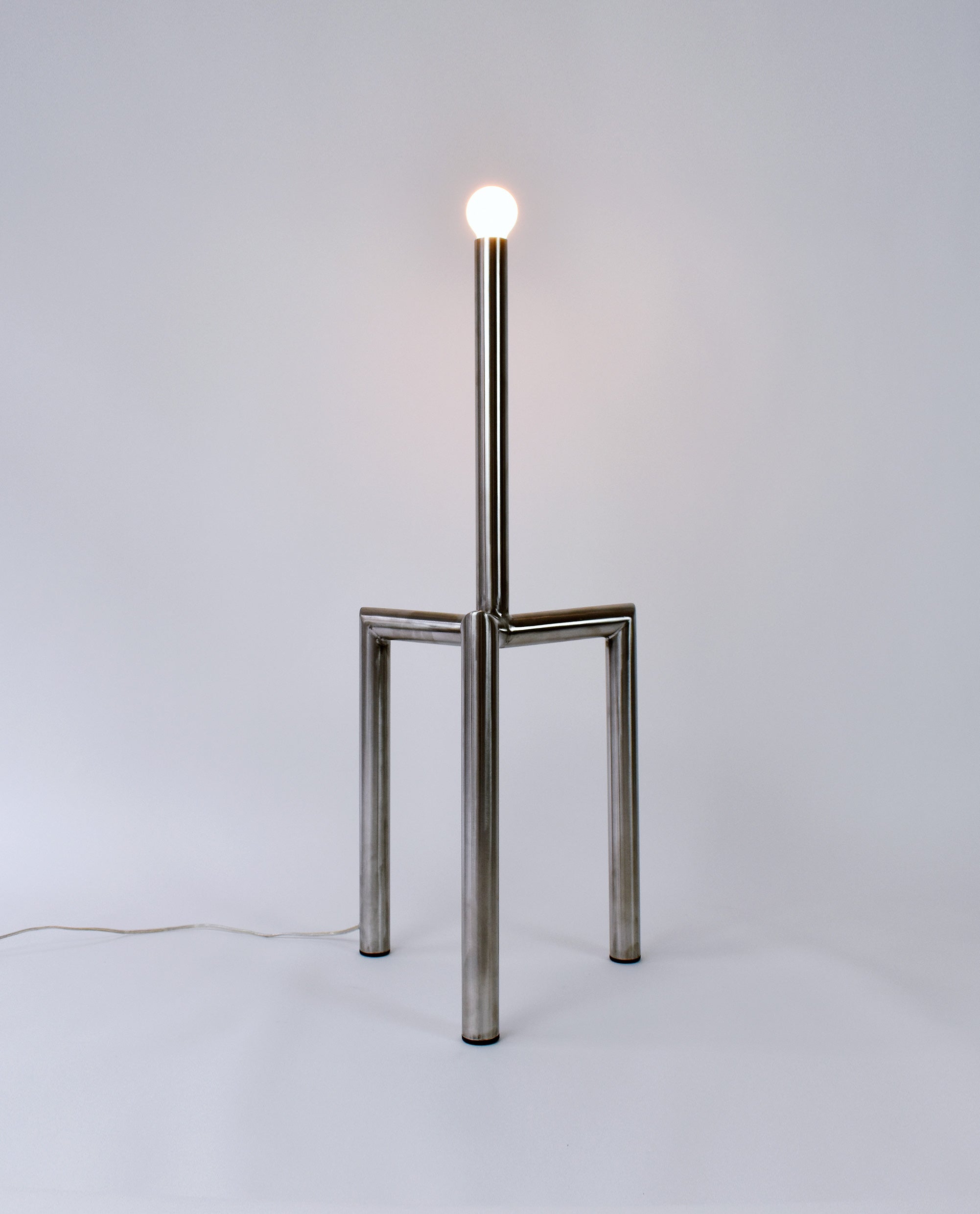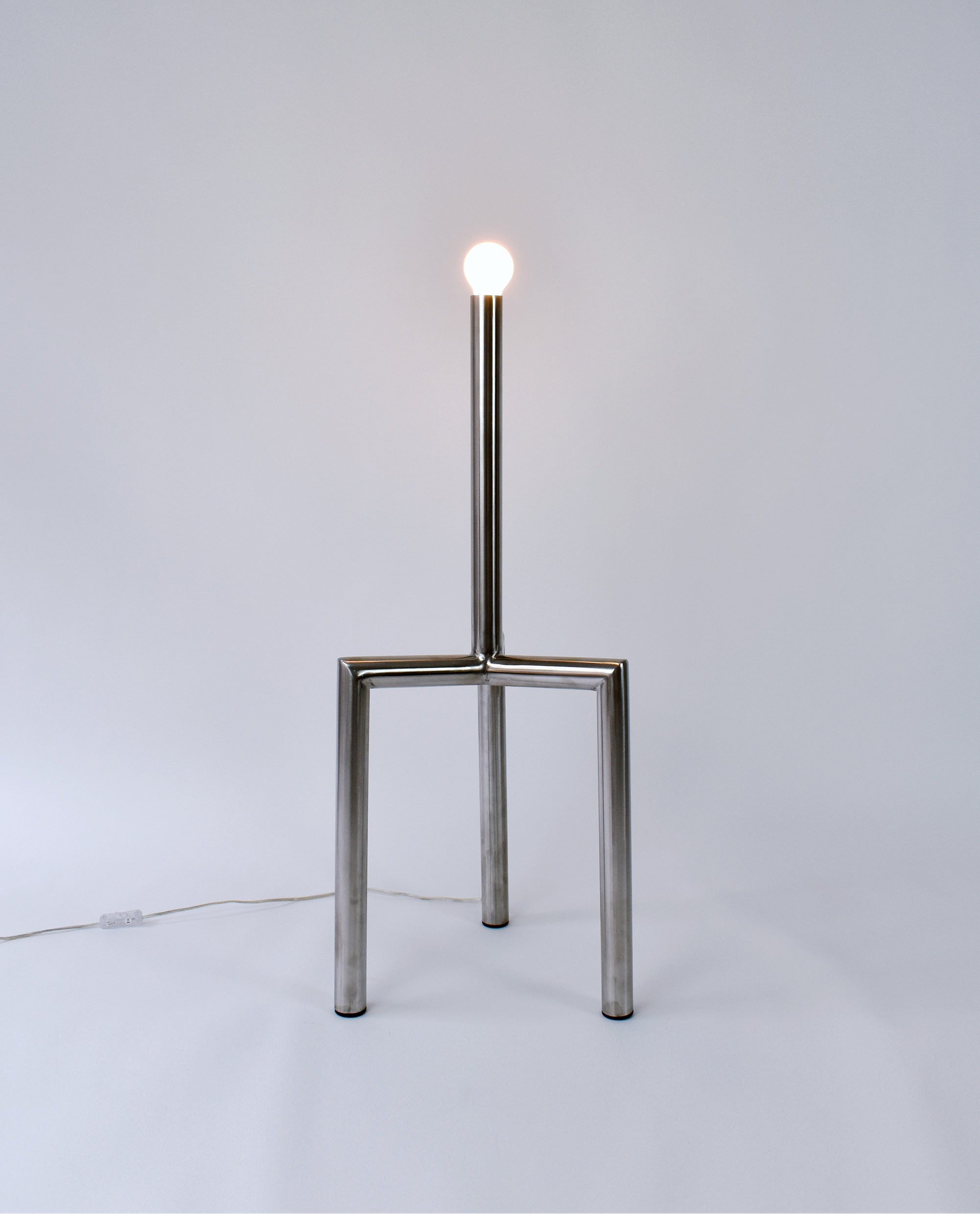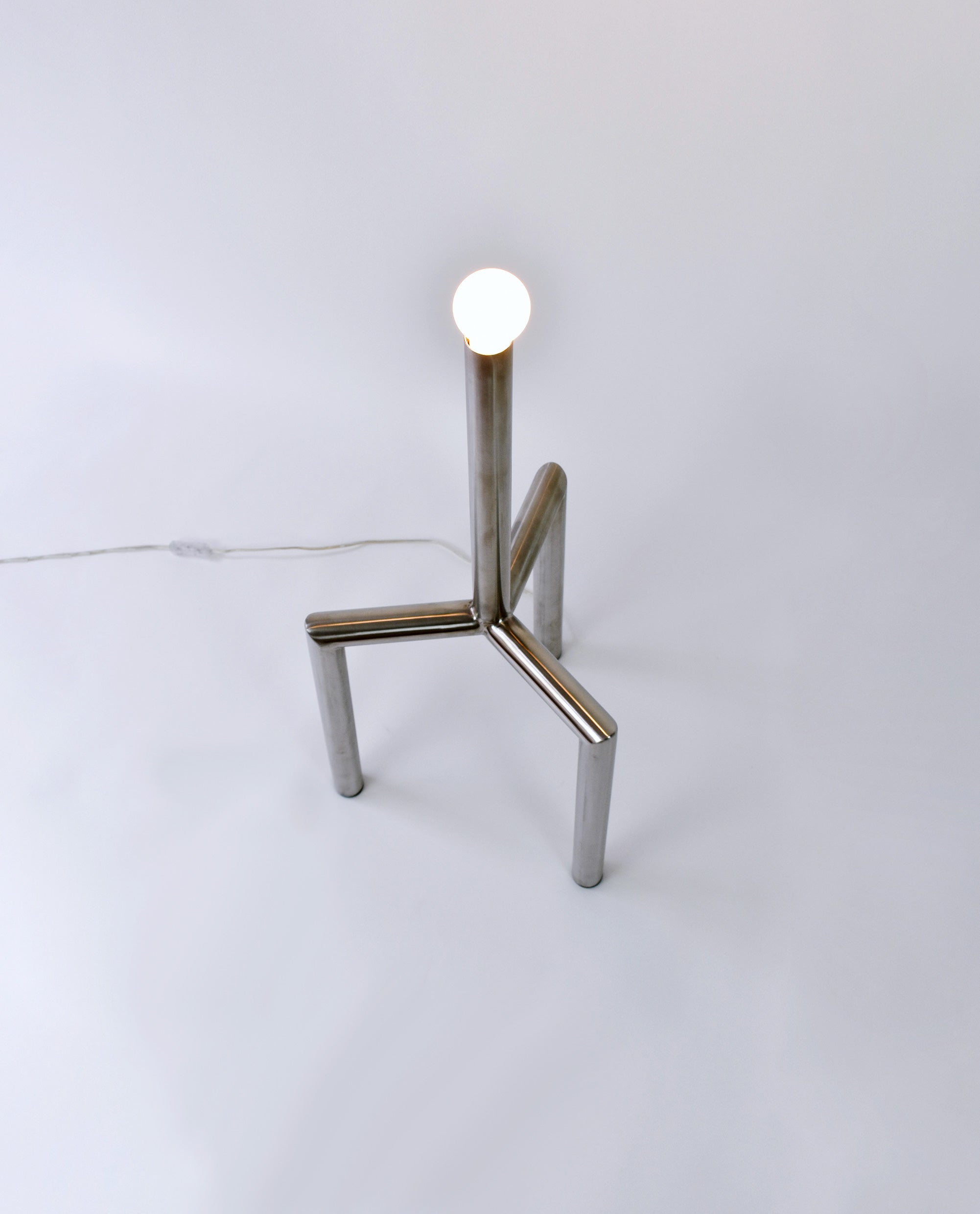 Shipping costs and delivery time calculated at checkout


MADE TO ORDER
ESTIMATED PRODUCTION TIME — 10 DAYS


FLOOR LAMP
Stainless steel


"T–LAMP *S" is a study on metal pipes, which allows the viewer to play with his perception

"Shades of Stainless steel" is a study of sculptures which plays with the perception of the viewer* and allows us to associate different characters. The "light bulb" is a metaphor for the "idea", which makes a light come on. In the series, different individual forms are combined again and again to form new ones and mime an evolution from one object to the next. All sculptures are created through minimalist sketches and are made of steel tubes. The focus is strongly on the naturally occurring deformation and curvature of the individual tubes that occur during free welding, thus criticizing the process of industrial production. Each sculpture becomes a unique piece through this process, because even when the form returns, a natural deformation remains.


120 x 30 x 30 cm
5 kg
Stainless steel, Profile d. 42 mm, E27
Cologne

STUDIO KUHLMANN
graduated 2015 from the academy of fine arts and design in Maastricht, the Netherlands and holds a bachelor of arts in design. 2017 she founded her own Studio Kuhlmann that offers a collection of unique and limited-edition design objects. Each piece is handcrafted and comes with a pinch of humor that combines several functions into one object.