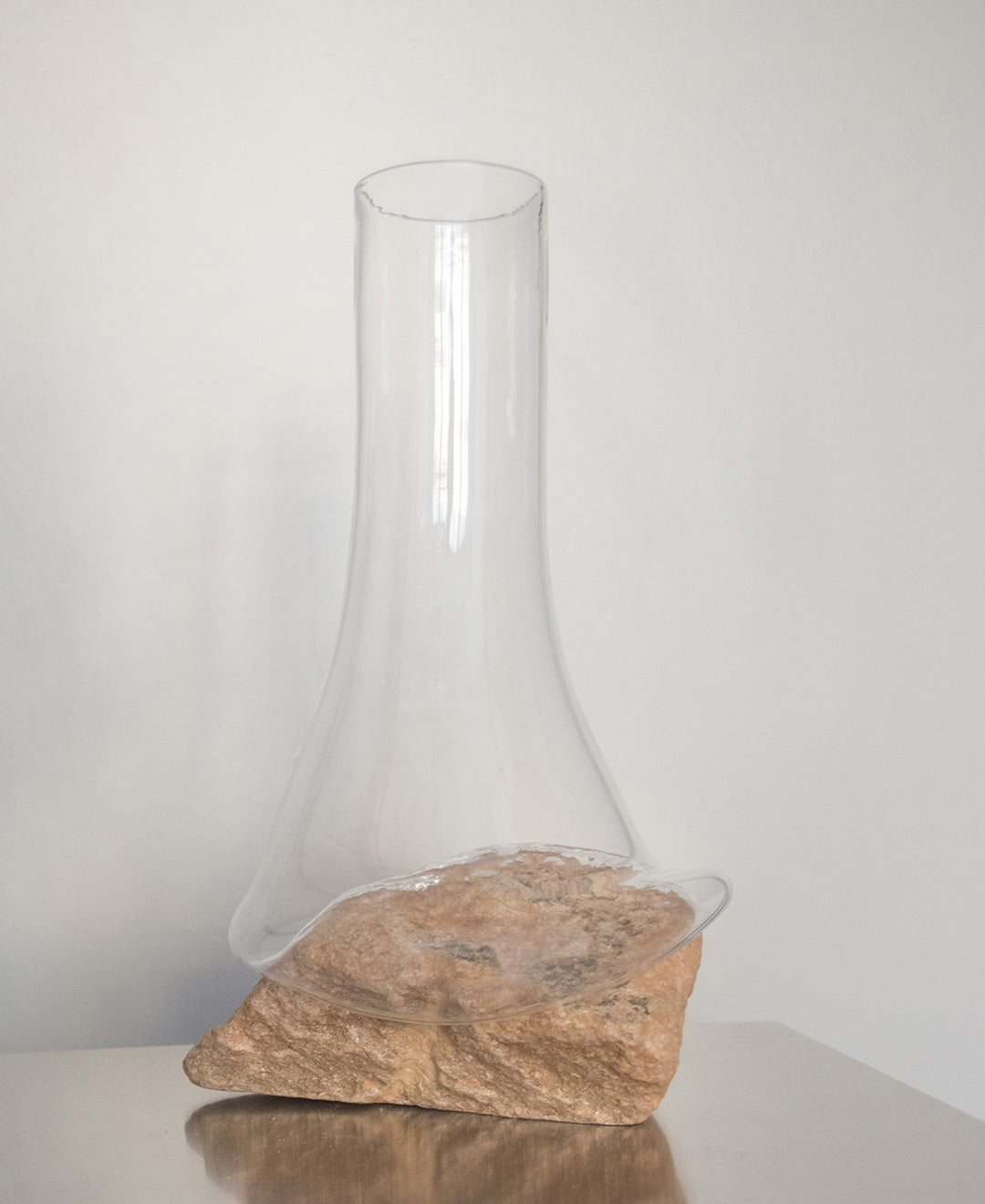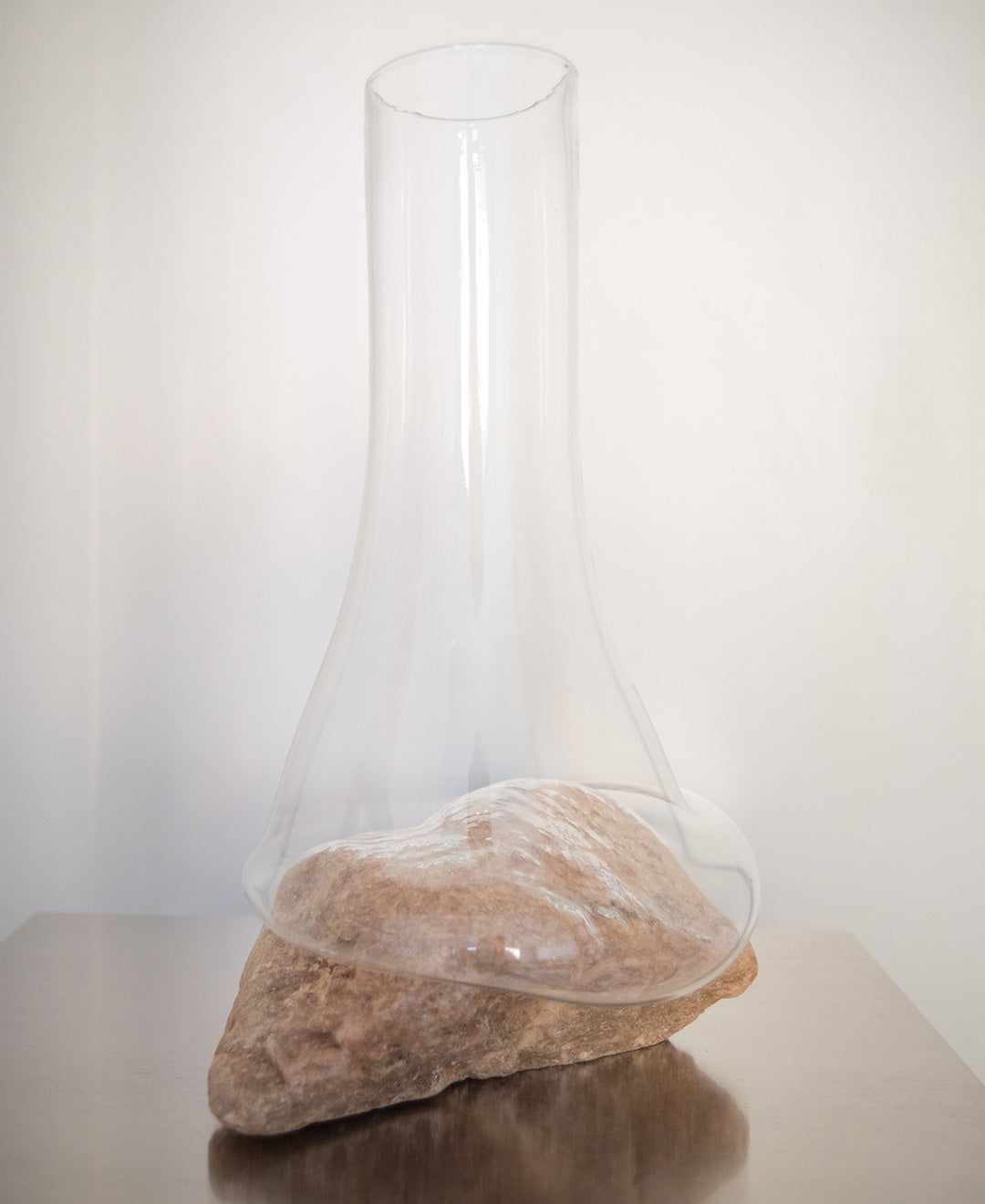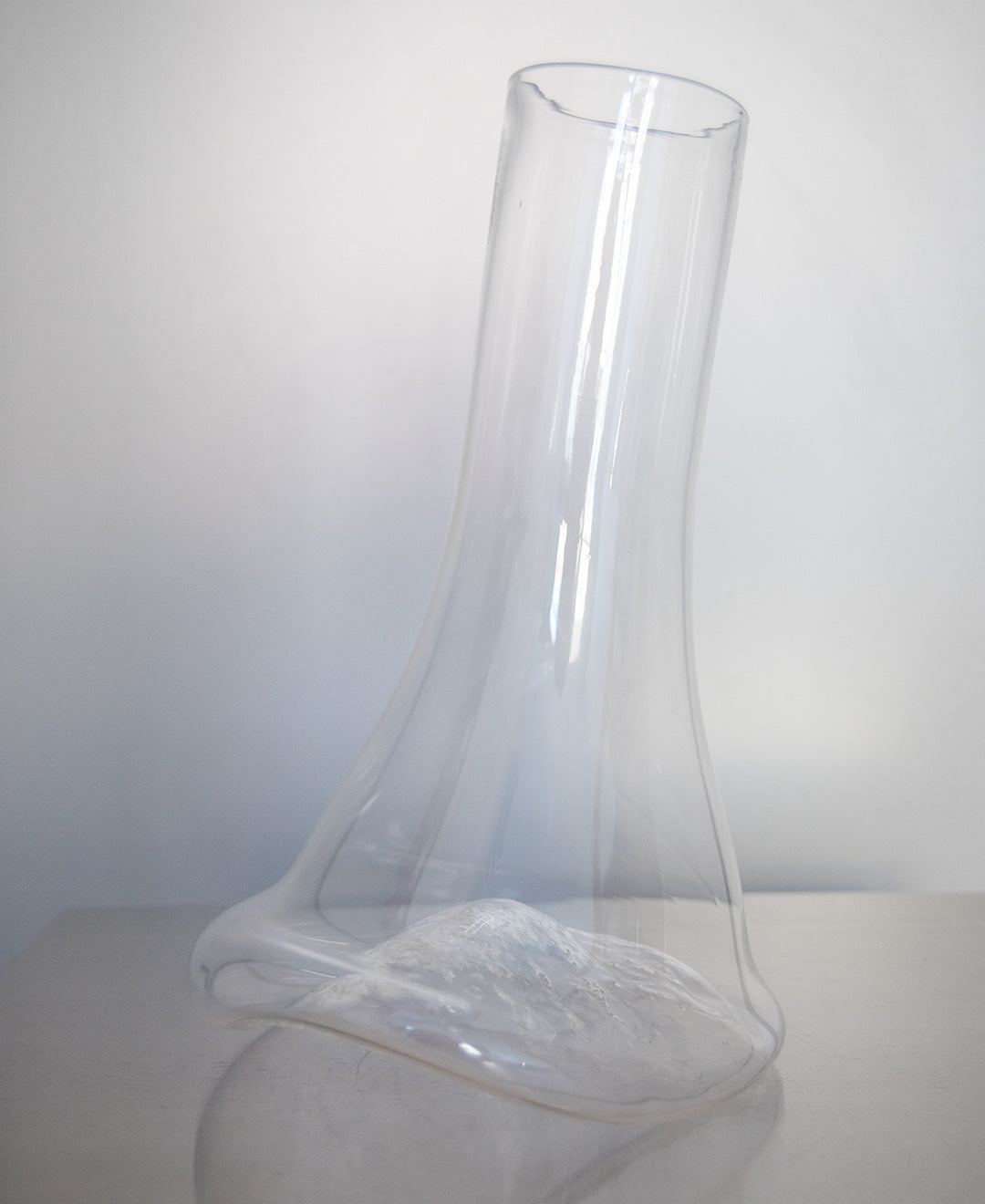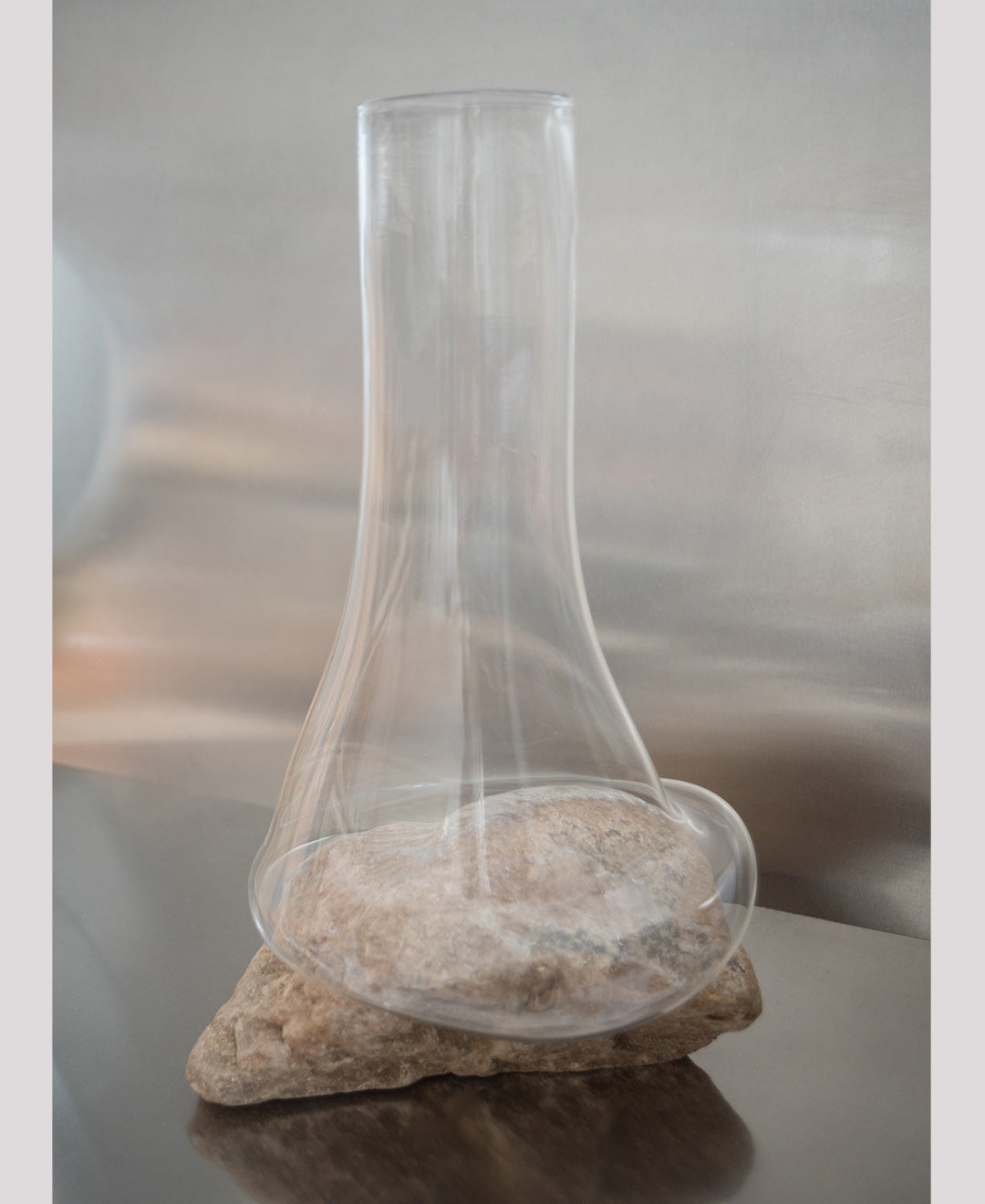 Shipping costs and delivery time calculated at checkout


UNIQUE PIECE


FUNCTIONAL ART
Mouthblown glass, hand-cut soapstone

When Juliana had the feeling that people were becoming more and more alienated from nature, she wanted to share her own connection to it by creating something that would bring the outside inside. A part of nature into home. Stena creates a direct connection and interaction between people and nature. One harnesses the power and function of nature by utilising the storage capacity and thermal function of soapstone.

Stena is a hand-blown glass carafe which makes use of the thermal function of natural soapstone. The perfectly fitting contact surface of the stone and glass transmit coldness. A chilled drink is kept cold on the stone frozen before use. Every piece is handmade and unique. Keep the stone in the freezer for 2 to 4 hours and take it out when needed. Place the custom-fit glass carafe on the stone and fill it with a chilled drink. The drink will remain chilled for a few hours.


26 x 28 x 29 cm
2.4 kg
Stone: Beige, Glass: Transparent
Berlin


INSTRUCTIONS
This product is handmade, meaning that each single object is unique. Glass can be fragile, so be careful when handling the object.
Scratches and flaws can be part of giving the object a soul. 
All pieces are dishwasher safe and made for cold beverages only.


JULIANA MAURER

She is a multidisciplinary artist and designer driven by a curiosity for unconventional interactions with materials. Her approach is a mixture of controlled and uncontrolled processes to create a space for unexpected outcomes. Always with the focus on the material as the main actor and guide. She combs her surroundings, nature and everyday life in order to find a surprising exchange between surfaces, materiality and shape.
Her material explorations are implemented in graphics, objects, material research as well as in sculptures, photography and spatial installations.