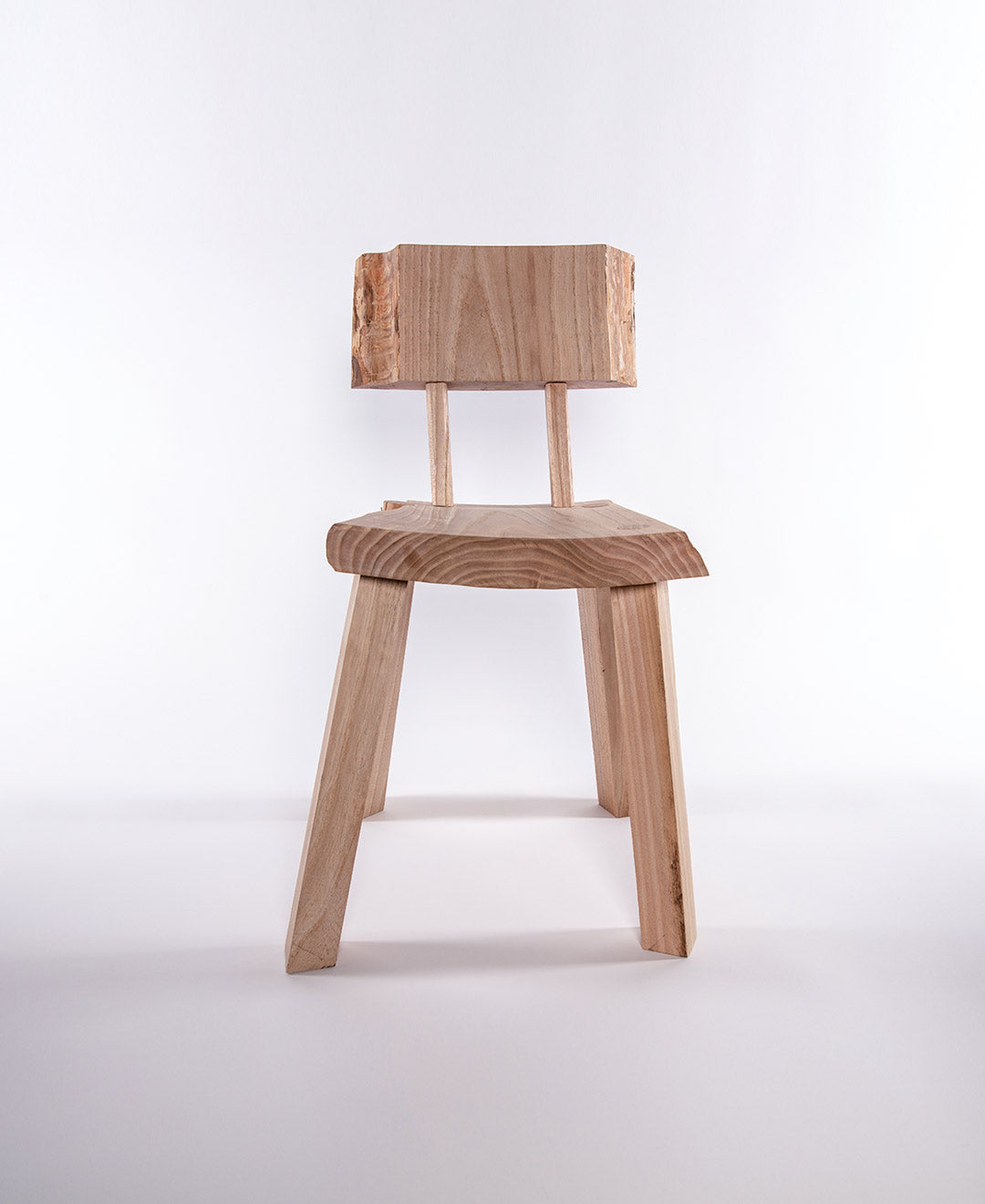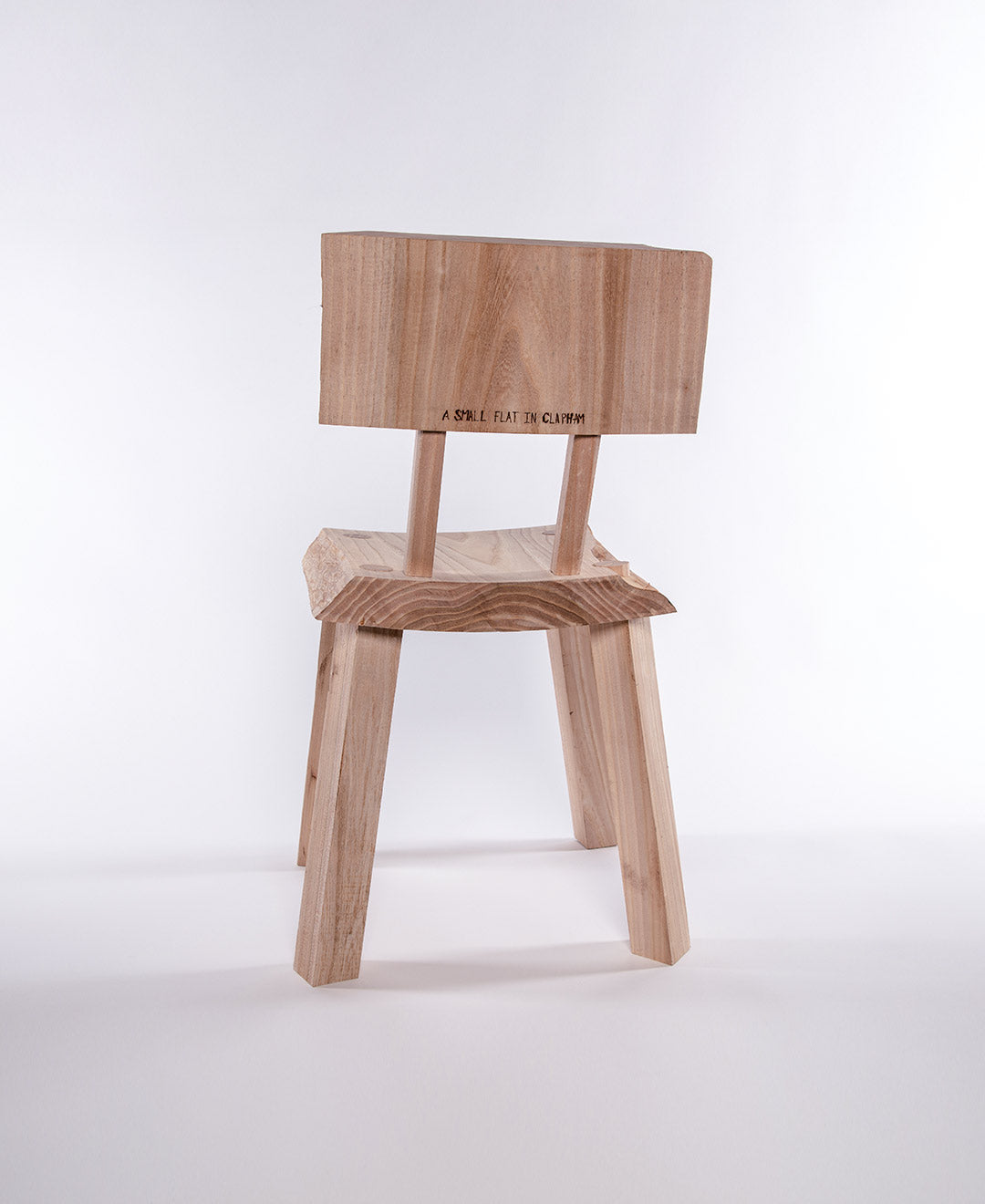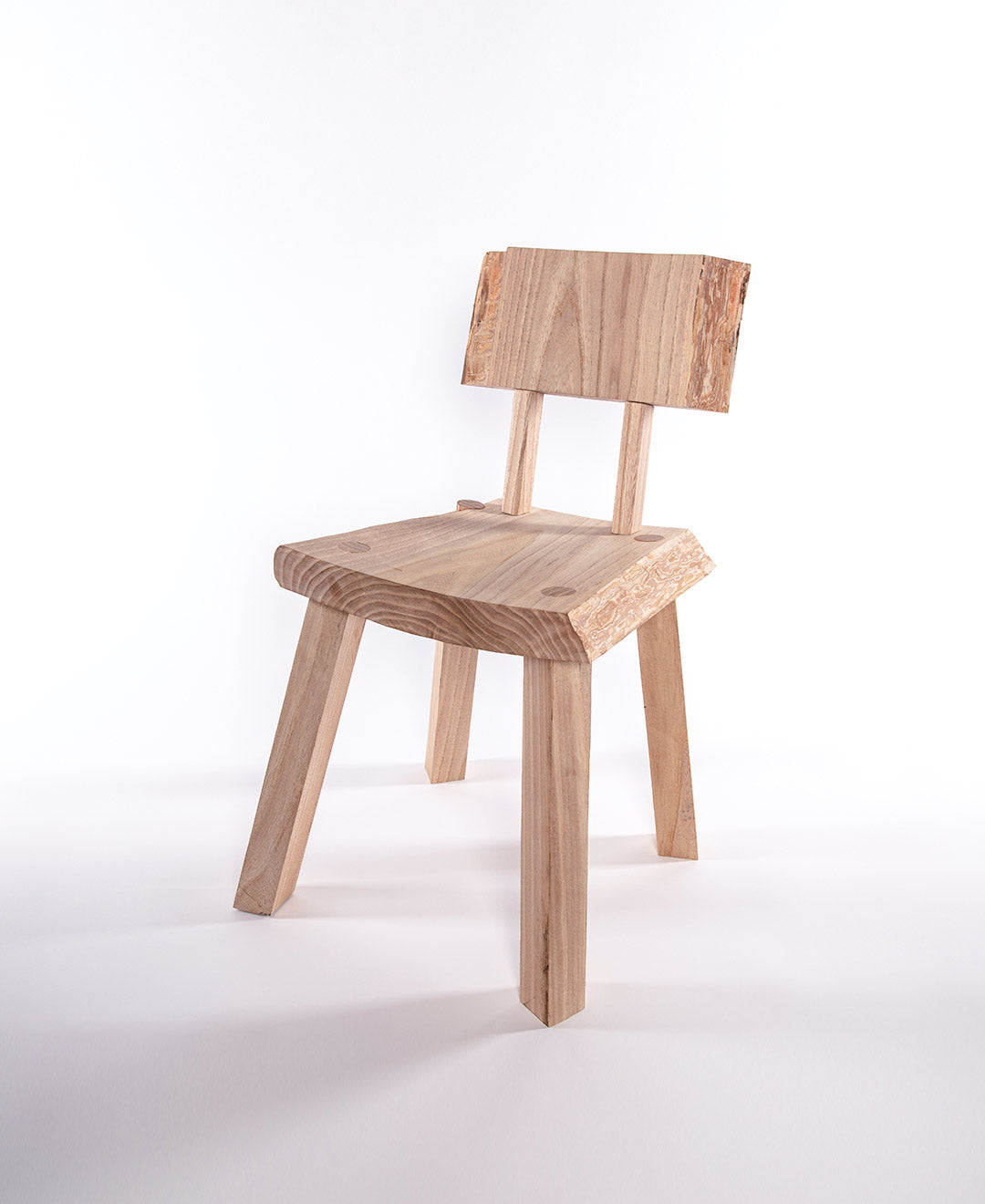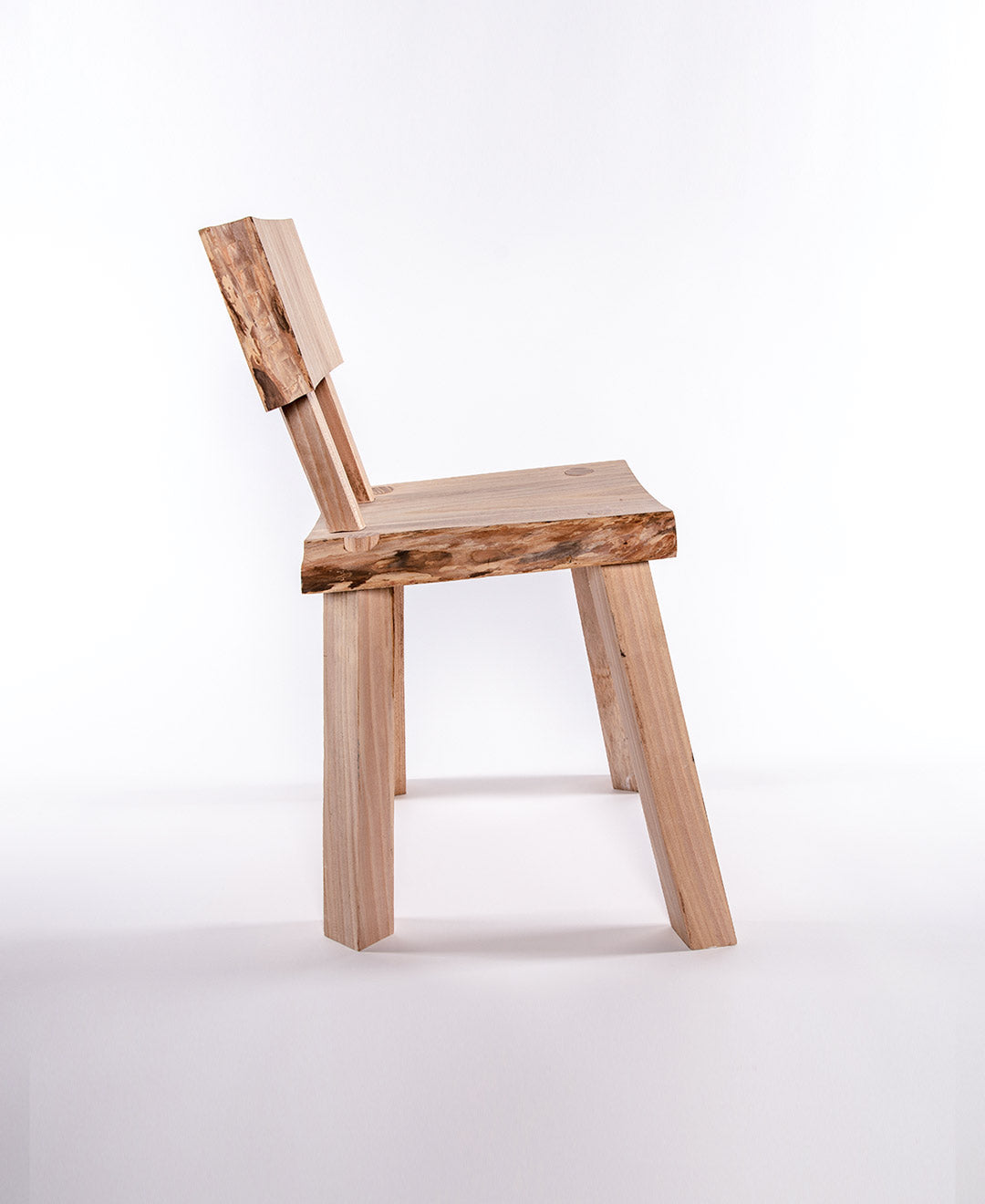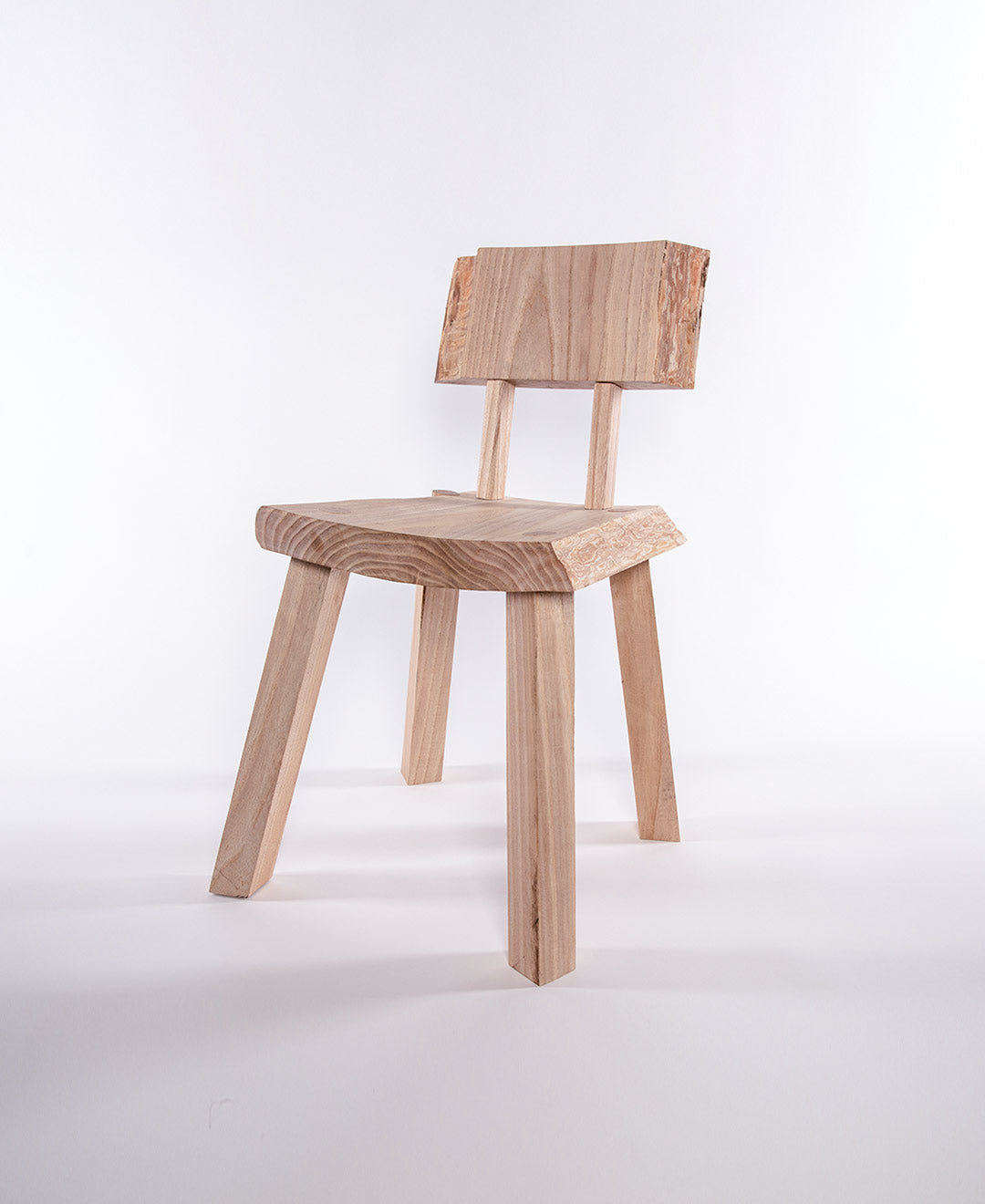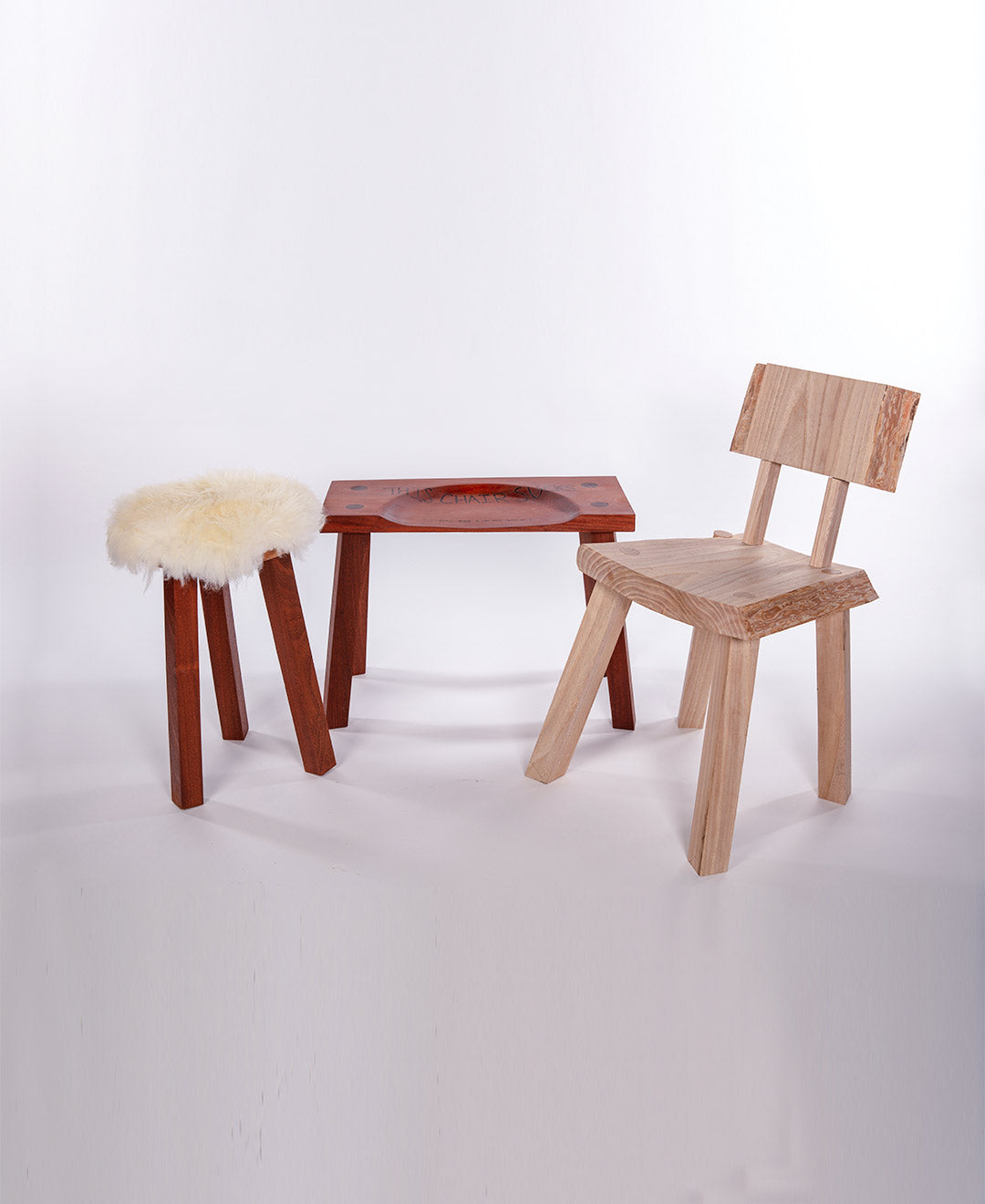 Shipping costs and delivery time calculated at checkout


UNIQUE PIECE


CHAIR
Wood, Elm


This piece represents the juxtaposition between our dreams and our reality. The chair, built with clunky, simple forms represents the current nascence of the designer. The simple joinery and playful stance exaggerates the primitivity of the chair. Pyrographed into the back of the chair reads 'A SMALL FLAT IN CLAPHAM' this is a written manifestation of the dreams of the designer. A humble dream that from their position seems far out of reach. The chair is made of a single slab of English elm.



40 x 51 x 75 cm
9.2 kg
Light Wood
London


INSTRUCTIONS

At Six Dots design, all of our pieces are primarily works of art and should be treated as such. Each piece is hand made, unique and made using inherently strong and long lasting methods of construction. None of our pieces have, however, been through any strength or safety testing. Six Dots design, therefore, cannot guarantee the longevity or safety of any piece. DO NOT oil or finish this piece, it is left as raw timber and does not require oiling or re-sanding at any time.


SIX DOTS DESIGN
Founded in 2020 by artist and designer Joseph Ellwood, Six Dots Design is the result of a passion for design, architecture and beautiful objects.

Our aim is for everyone to love the objects surrounding them. We believe that good design not only fulfils its explicit role but serves as constant inspiration to those around it. This is what we strive for at Six Dots Design. We are currently based in West London.