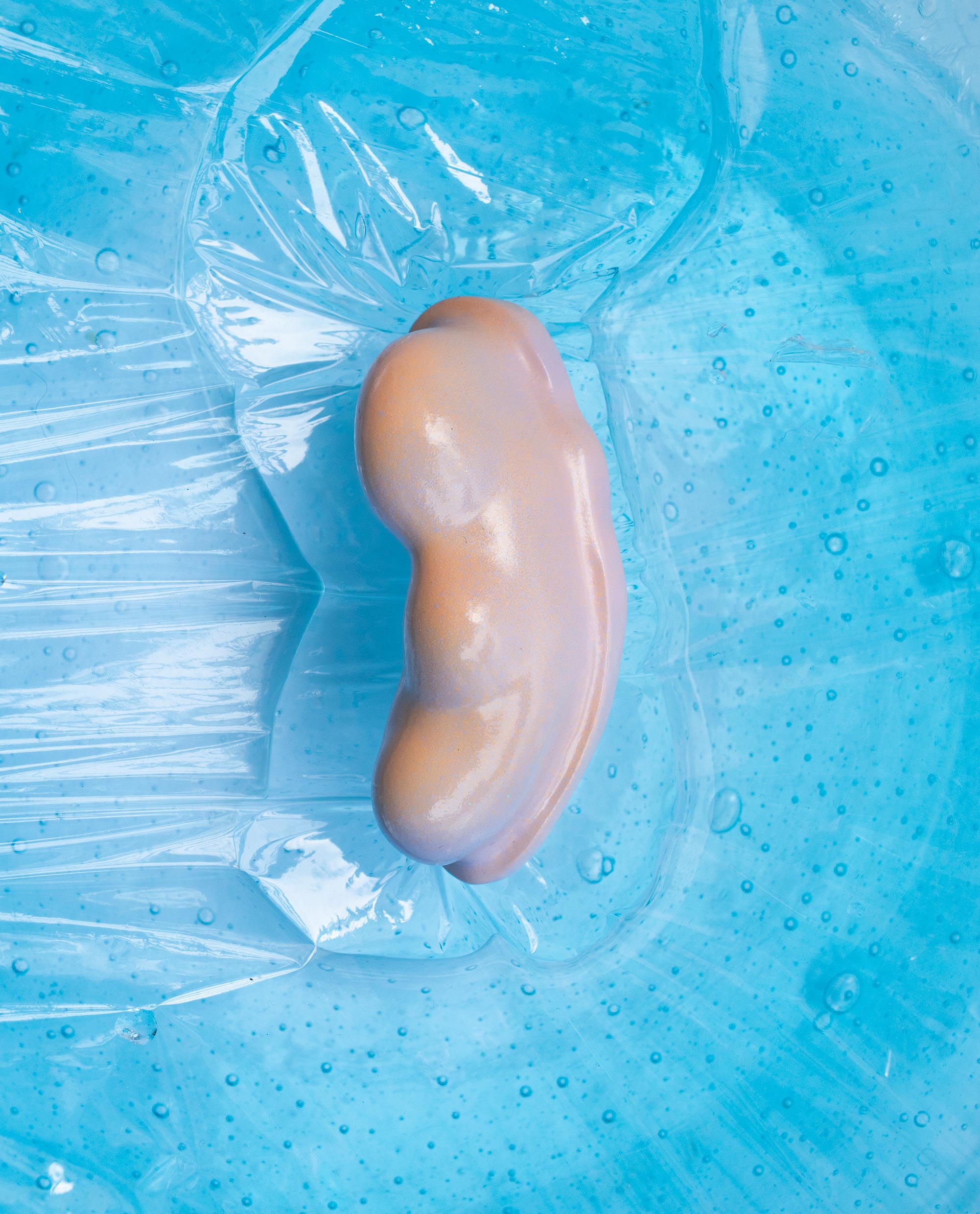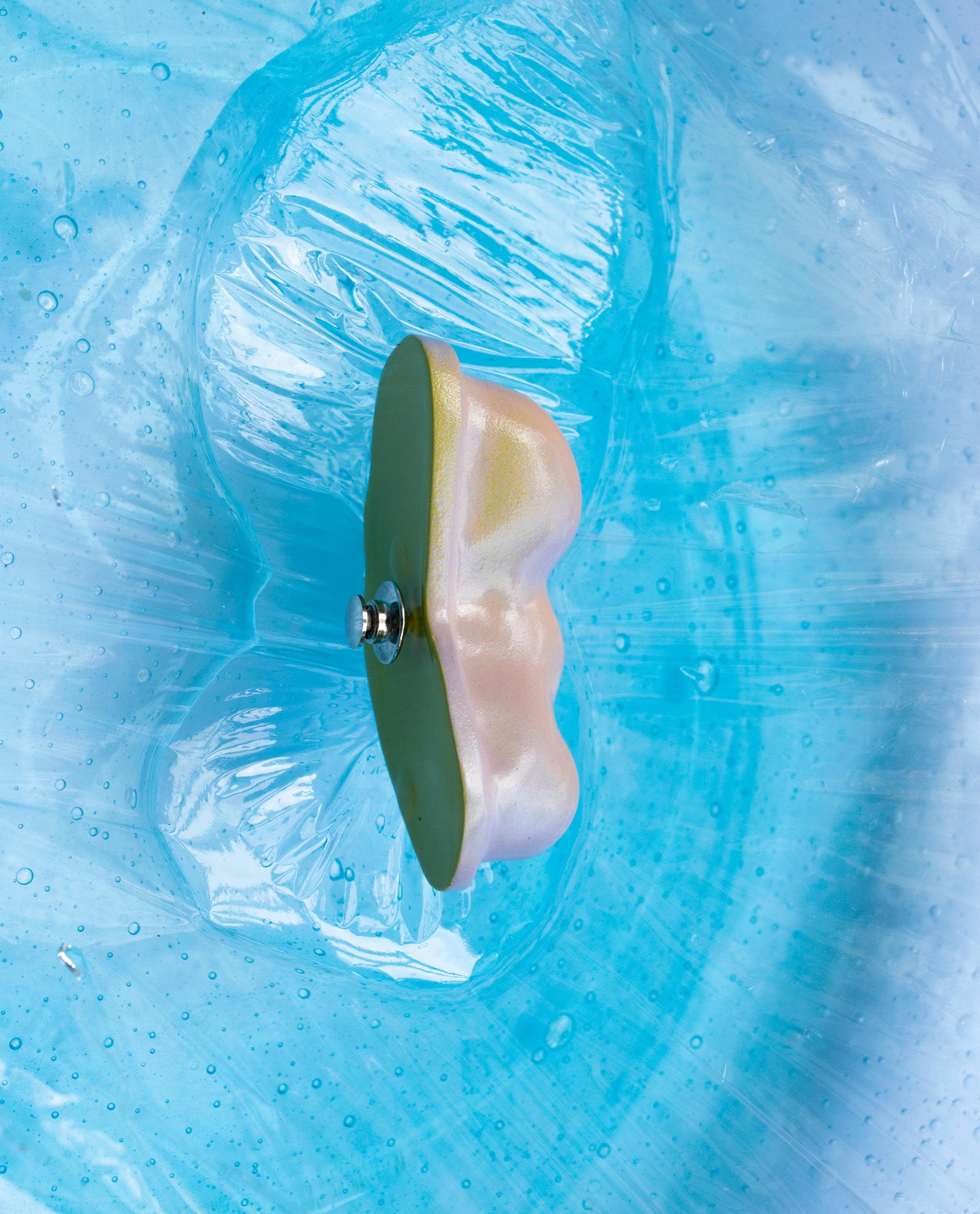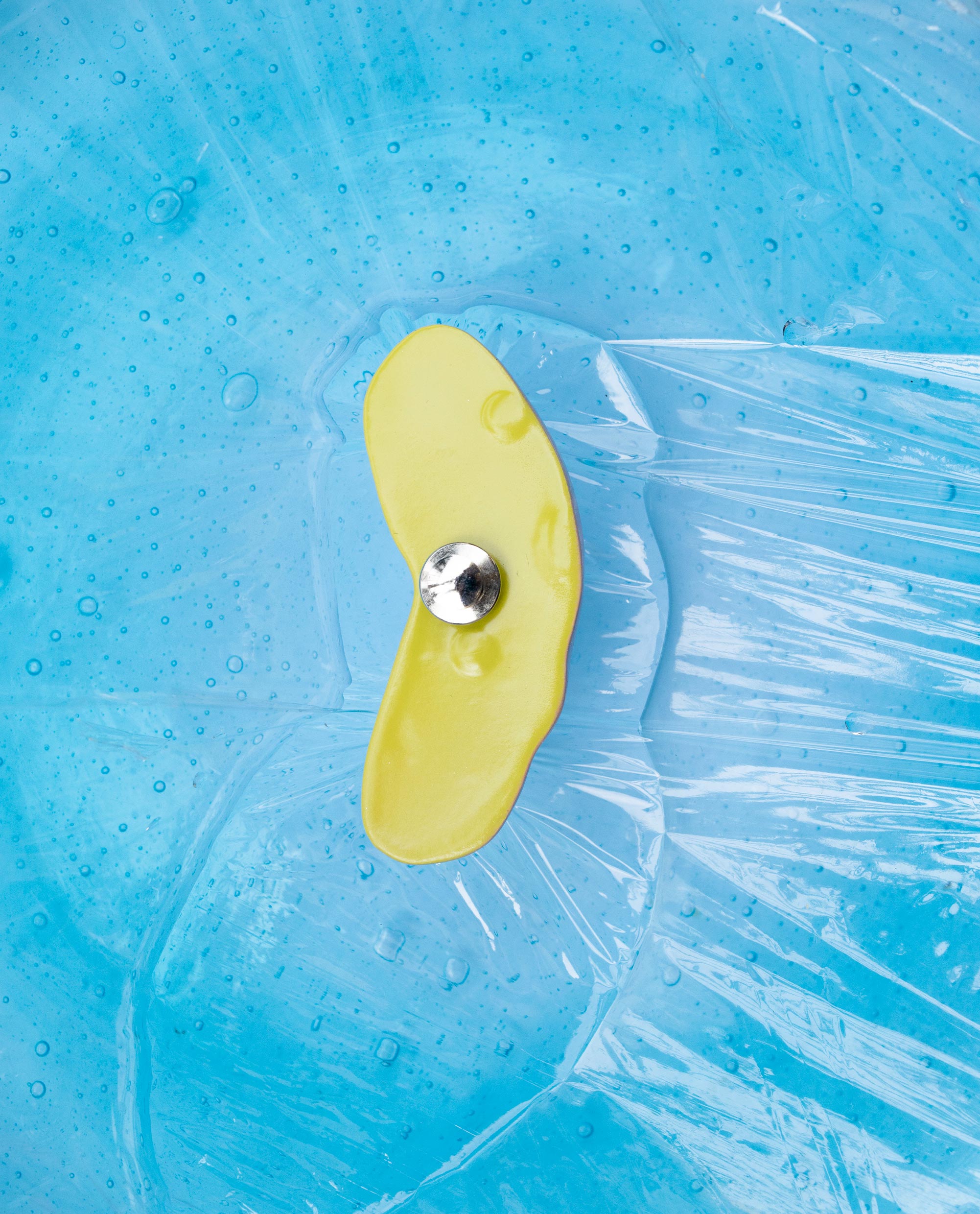 Shipping costs and delivery time calculated at checkout


UNIQUE PIECE


LARGE BROOCH
Acetate, acrylic coating and silver


Scroll Shimmers jewelry are handmade and hand coated with care in Amsterdam. They are made of inflated acetate, therefore they are extremely light weight and easy to wear. Each piece is one of a kind and impossible to duplicate.
The jewelry collection explores the subject of reconfiguration of existing materials as the dominant methodology for new cultural production of the digital era.
Images beget images and beyond both verbal discourse and context, content is often immediately incorporated into a new work. After selecting images of jewelry found on the Instagram feed, they have been blended together creating new hybrid designs.
The digital collages have been then inflated with volume, becoming new wearable jewelry.
Even though tridimensional, the graphic nature of the pieces and the tension between their digital/organic features are still present. The aim of the coating, instead, is to highlight their new identity, 'erasing' any association with the pieces they are originated from. This collection can be considered as the outcome given by an infinite e chain of contributors.


3.2 x 7.5 x 2.8 cm
0.010 kg
Pastel lilac and pastel orange shade.
Acid light green back, glossy finish
2020, Amsterdam


INSTRUCTIONS

To maintain Scroll Shimmers jewelry in their best conditions over time, please make sure you treat them with care. 
We suggest you to protect them from heavy bumps, as they could chip or crack if they're knocked against a hard surface.
Harsh solvents used in makeup, perfume and cleaning can cause damage to the coating, so you should avoid the jewelry to get in direct contact with those products. When not worn, store your jewelry safely and individually to prevent any rub or scratch.
MARGHERITA CHINCHIO

is a designer born in Trieste (IT) and currently based between Amsterdam and Milan.
She makes jewellery with a background in set and costume design. In her practice she likes playing with odd and unexpected associations and seeking for visual tension between contrasting elements.
A multilayered technical approach is a recurrent subject of interest within her formal research, which often combines digital techniques to analogical ones and graphic shapes to tactile surfaces.