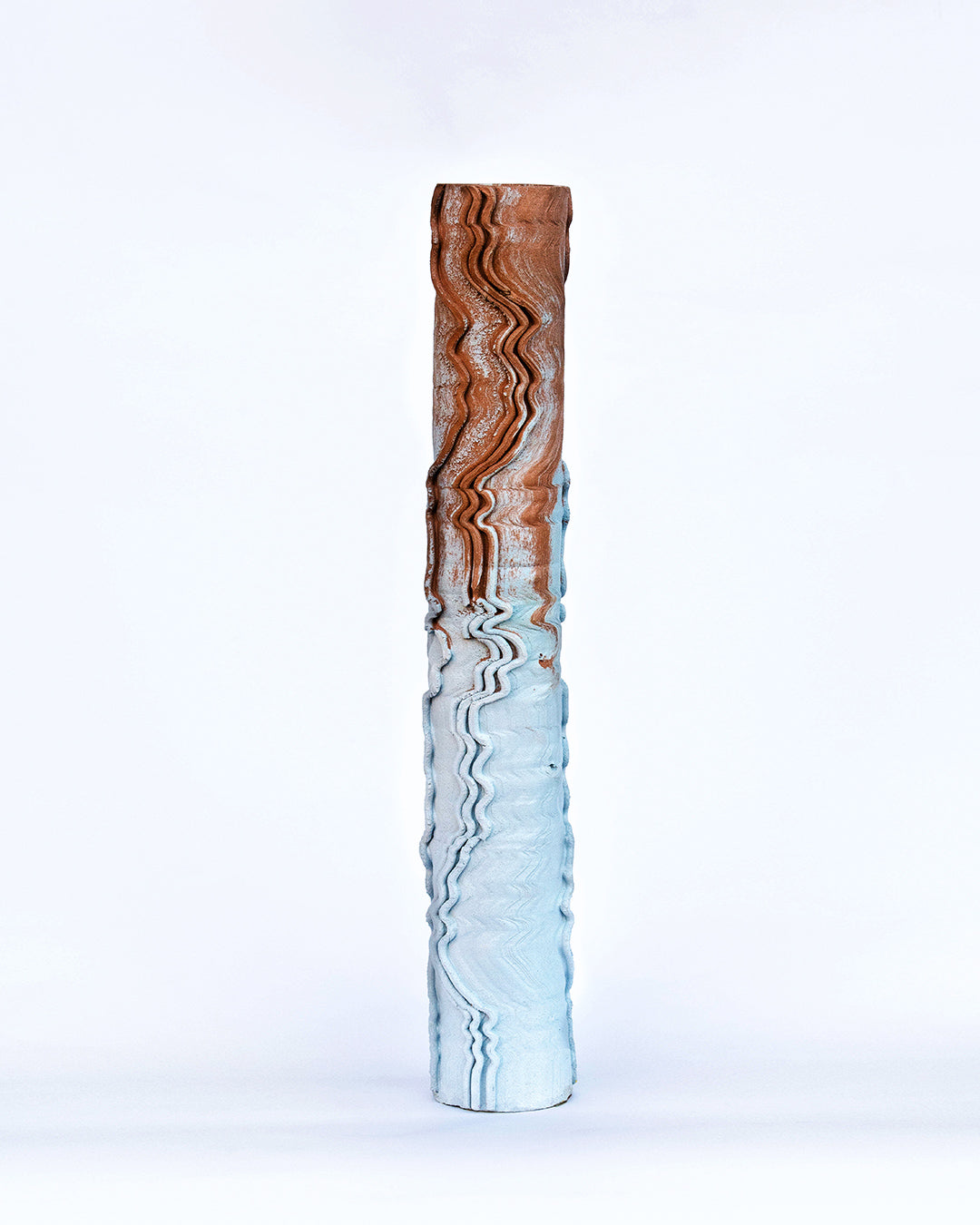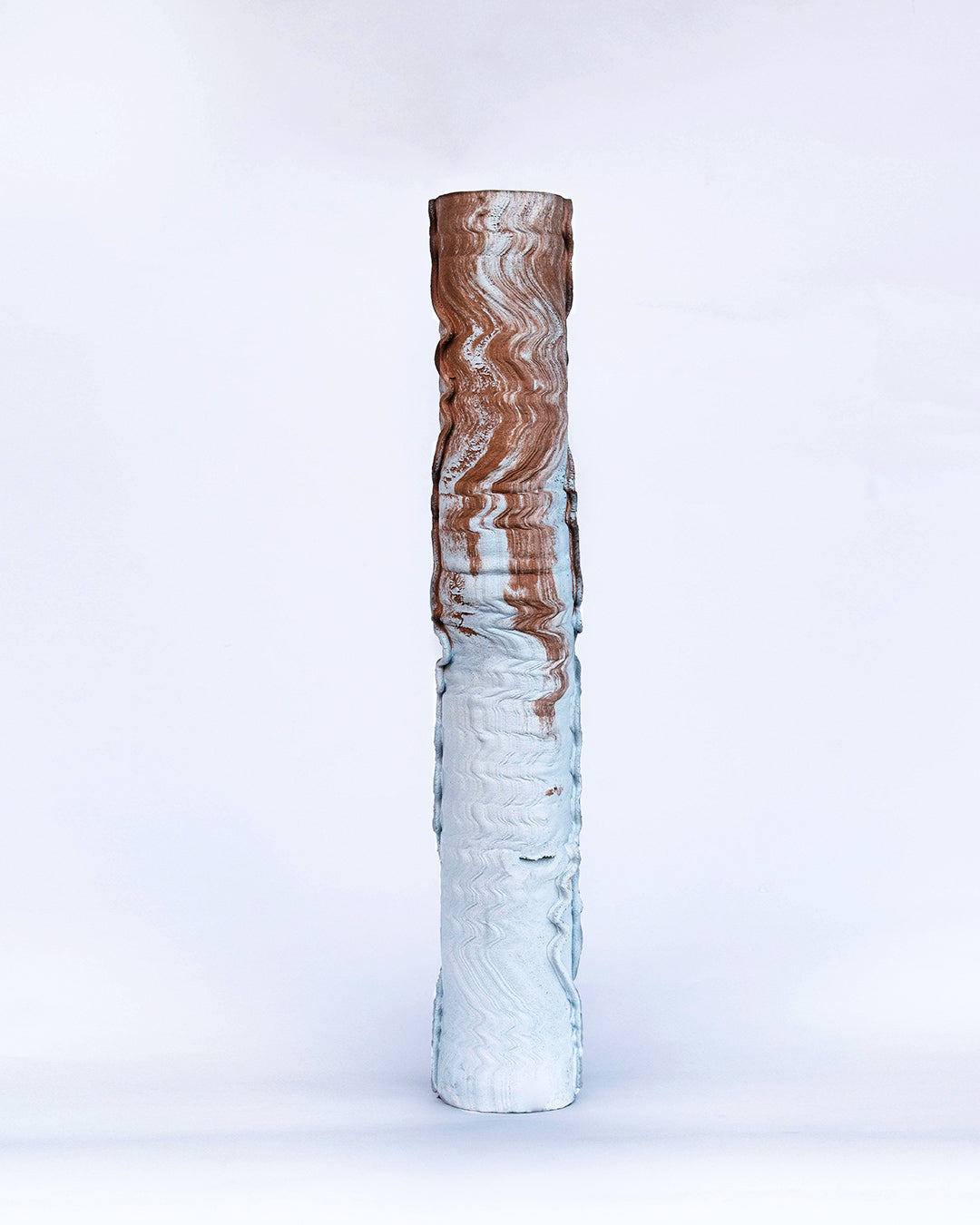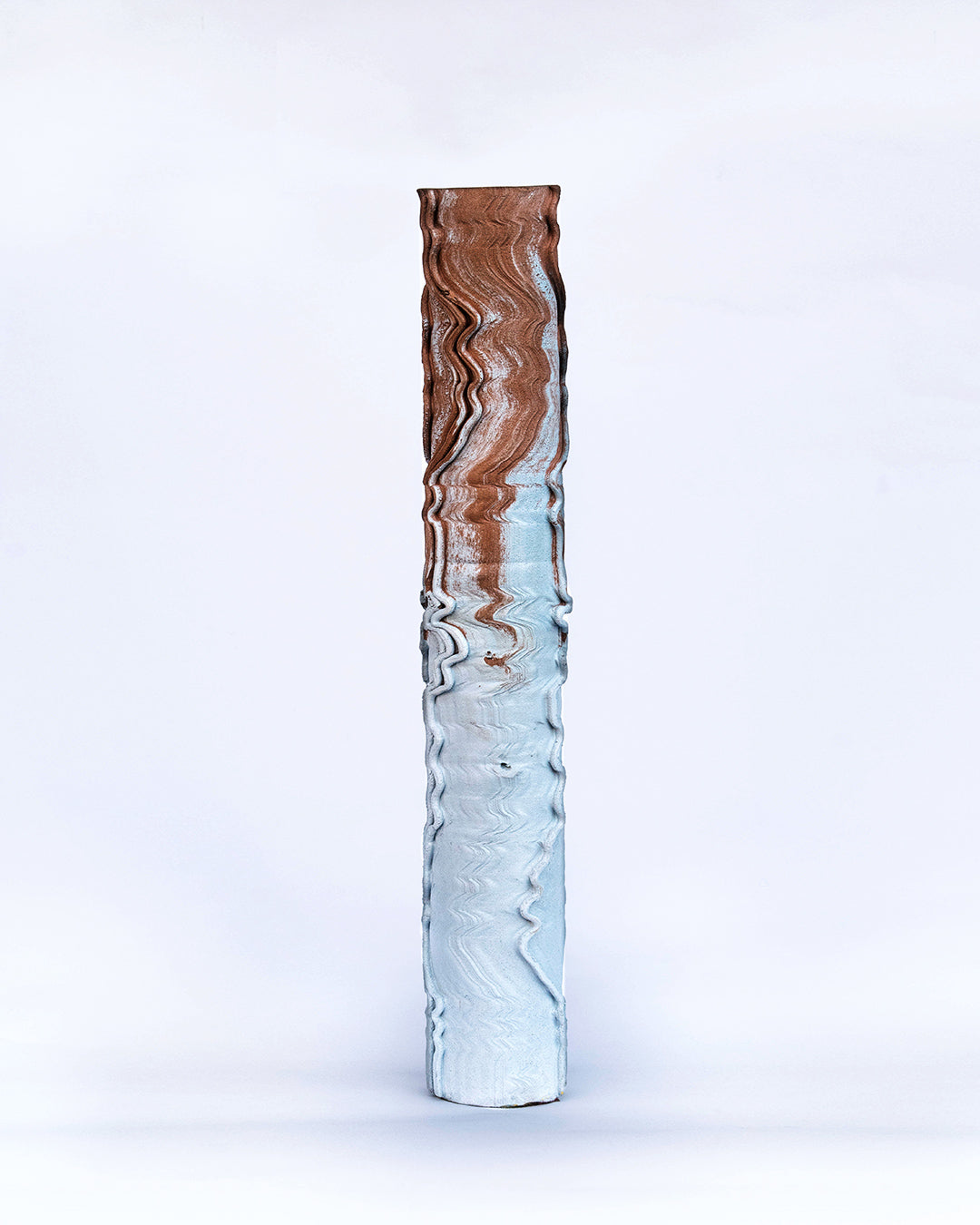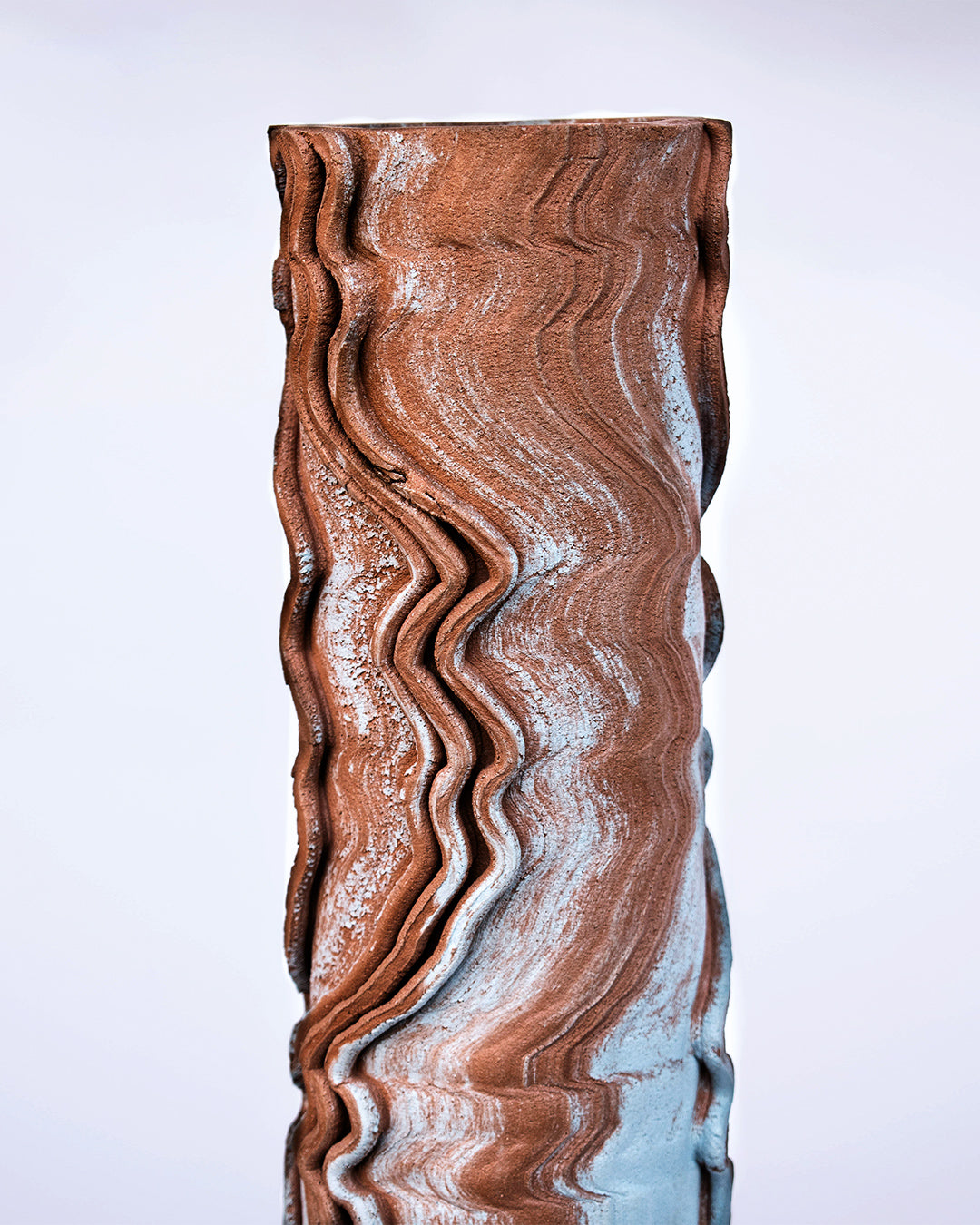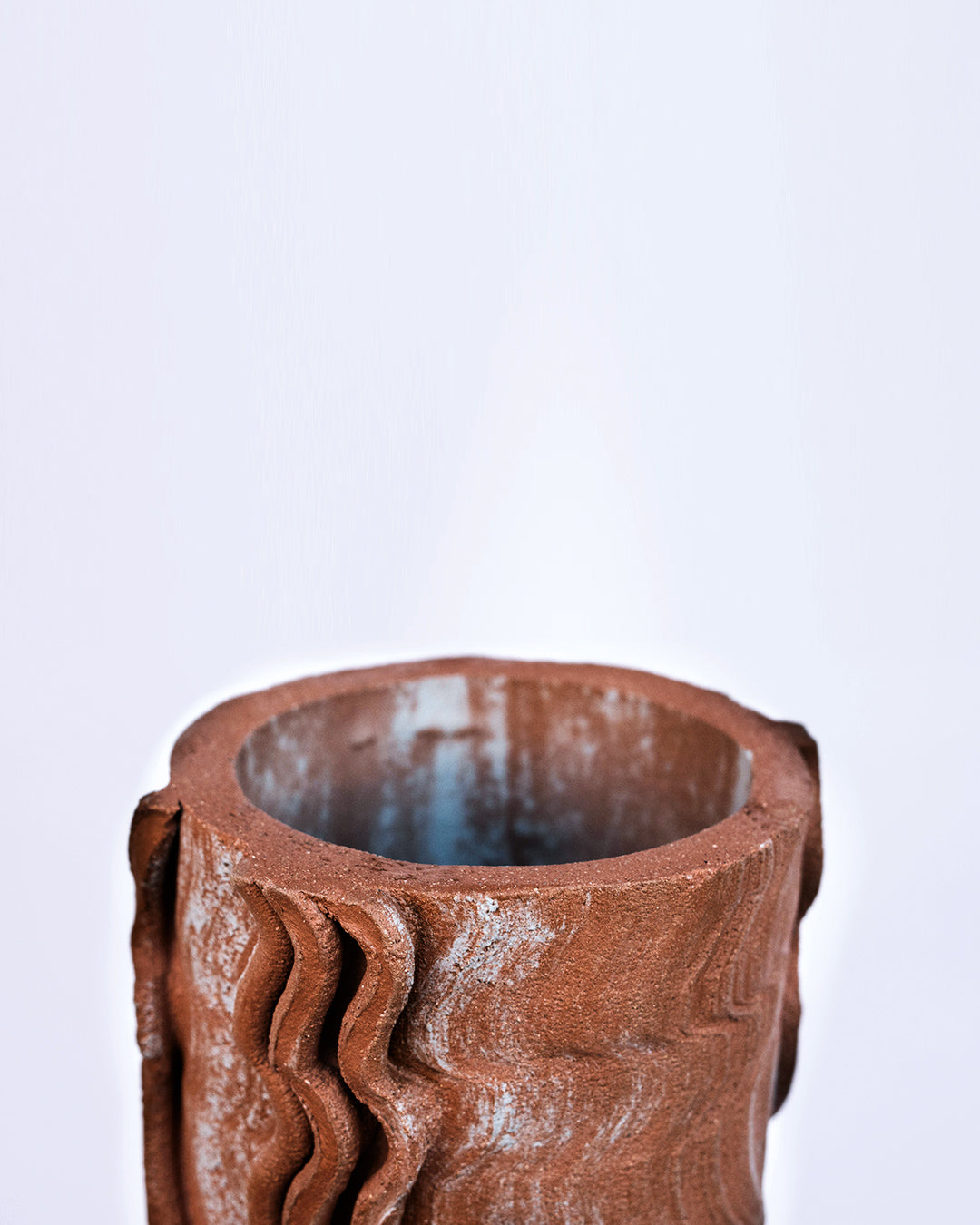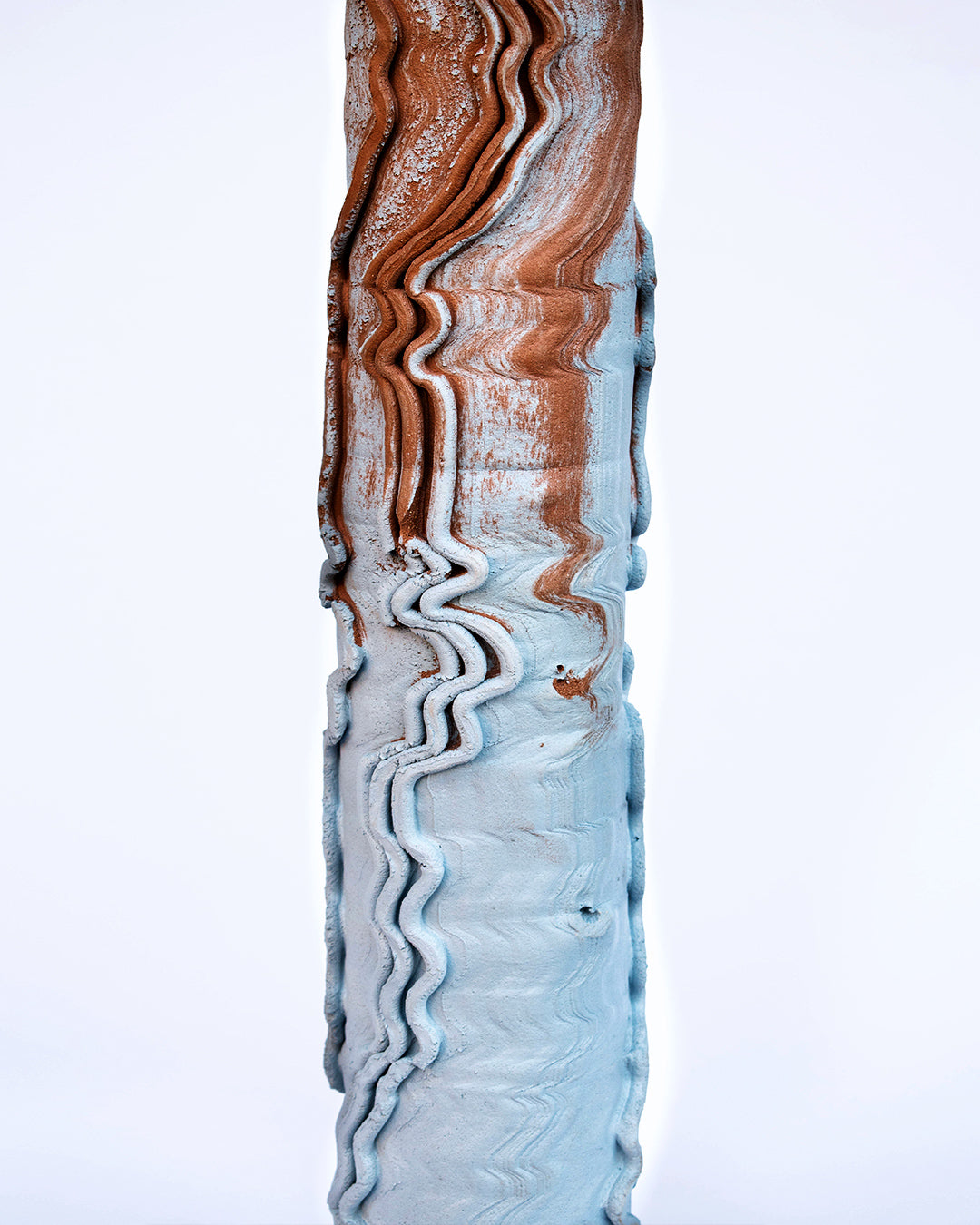 Shipping costs and delivery time calculated at checkout


UNIQUE PIECE


SCULPTURE
Clay, Rubber

Monolith is a collection of sculptures highlighting the importance of uniqueness in objects identities.

In a world dominated by mass production, machines are restricted to a certain behavior which is framed in a specific way, therefore creative experimentations is lacking and a visual uniformity appears in our surrounding.

This fascination for industrial methods brought Baptiste Comte to a deeper reflection on the clay extrusion technique. Industries relies on this technique for a need of time optimization and standardization.
Monolith questions how beneficial is the human hand within a machine process. The extrusion machine that Baptiste created allows random textures, emerging from a dialogue between the strength of a man and the machine.

By considering the objects as living organisms more than inert objects, the work celebrates the importance of biomorphism for our perception of unicity. Shapes are no longer created by an automated system but by mimicking the growth of natural matters, using organic transformations as a source for unique typologies. Like a genetic code, the building blocks are the same but the outcome is always different.



73 x 11 x 11 cm
4.9 kg
Light Blue / Soft Brick
Eindhoven


INSTRUCTIONS

Fragile objects, handle it with care. Try to carry the object by holding the top and bottom part always.


BAPTISTE COMTE

is a designer graduated from Design Academy of Eindhoven. Combining an analytical disciplined skill from previous law studies and an empirical approach from the design realm, his practice is balanced between a strong sense of observation paired with a creative and playful approach. Baptiste gradually sees design as a medium to manifest the link between thoughts and matters within a specific context. In his design process, he focuses on revealing new responses beyond overlooked material properties through an intuitive and thoughtful investigation.

Throughout a game of structure and dynamism, he tries to stretch the potential of a material letting its simplicity emerges : he strongly believes that beauty hides into details, waiting for their value to be discovered throughout already known properties. Baptiste's work balances between the functional and the emotional experience that a design can create around forms or tactility ; searching for an emotional and/or sensorial interaction with the piece.