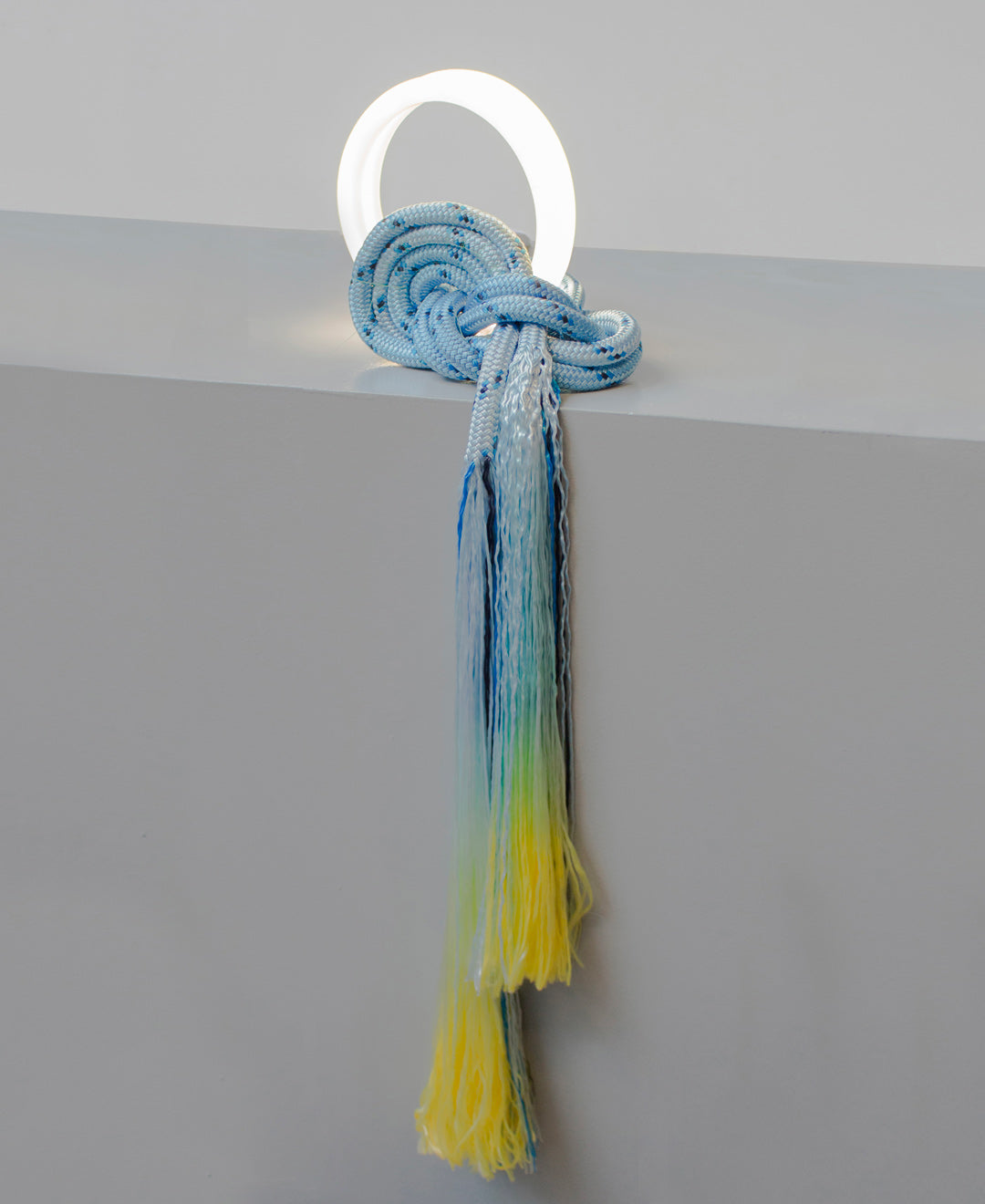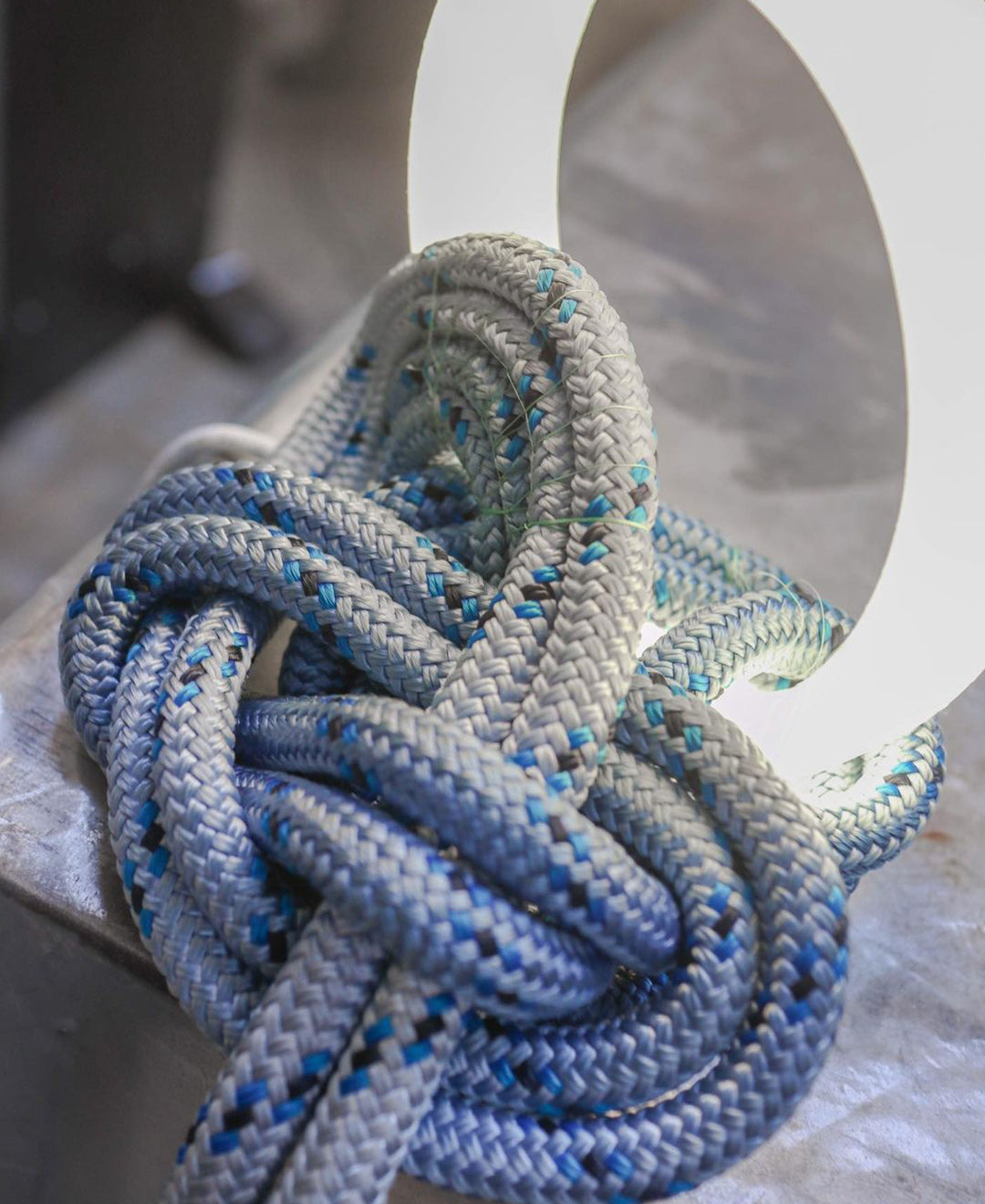 Shipping costs and delivery time calculated at checkout


2 on 10


LIGHT
Hand dyes polyester rope & neon-LED


Fascinated by the different connotations evoked by rope, Pien ties knots: restricting and securing, fetishized and practical, folkloric and banal. Through a process of knotting, dyeing, unraveling and binding the ropes are transformed into objects. Part of an ongoing research, the final shapes of the KNOT-series are the results of measured choices in colour, texture and composition.

50 x 23 x 7 cm
max. 1 kg
Blue
Eindhoven


INSTRUCTIONS
If the fringes are entangled, you can carefully remove any knots with your hands. Do not use a brush, this will damage the fiber.
KNOT III should stand on its own, it can not be hong on the wall.
For transport / storage: always wrap the fringes separately with plastic to prevent knots and color transferring.


PIEN POST
Intrigued by the workings of archives and collective memory, Pien's work plays with the construction of narratives through connotations and associations. Her designs employ familiar signs, symbols and gestures in order to introduce the unfamiliar. Pien graduated Cum Laude from the Interior and Furniture Design department at the Royal Academy of Art, The Hague in 2019. Besides initiating and producing her own projects, Pien has also worked on several expositions and productions. She is currently involved in the (re-)opening of the New Dutch Leather and Shoe museum, the Schoenenkwartier as well as the creative production of projects for Envisions.