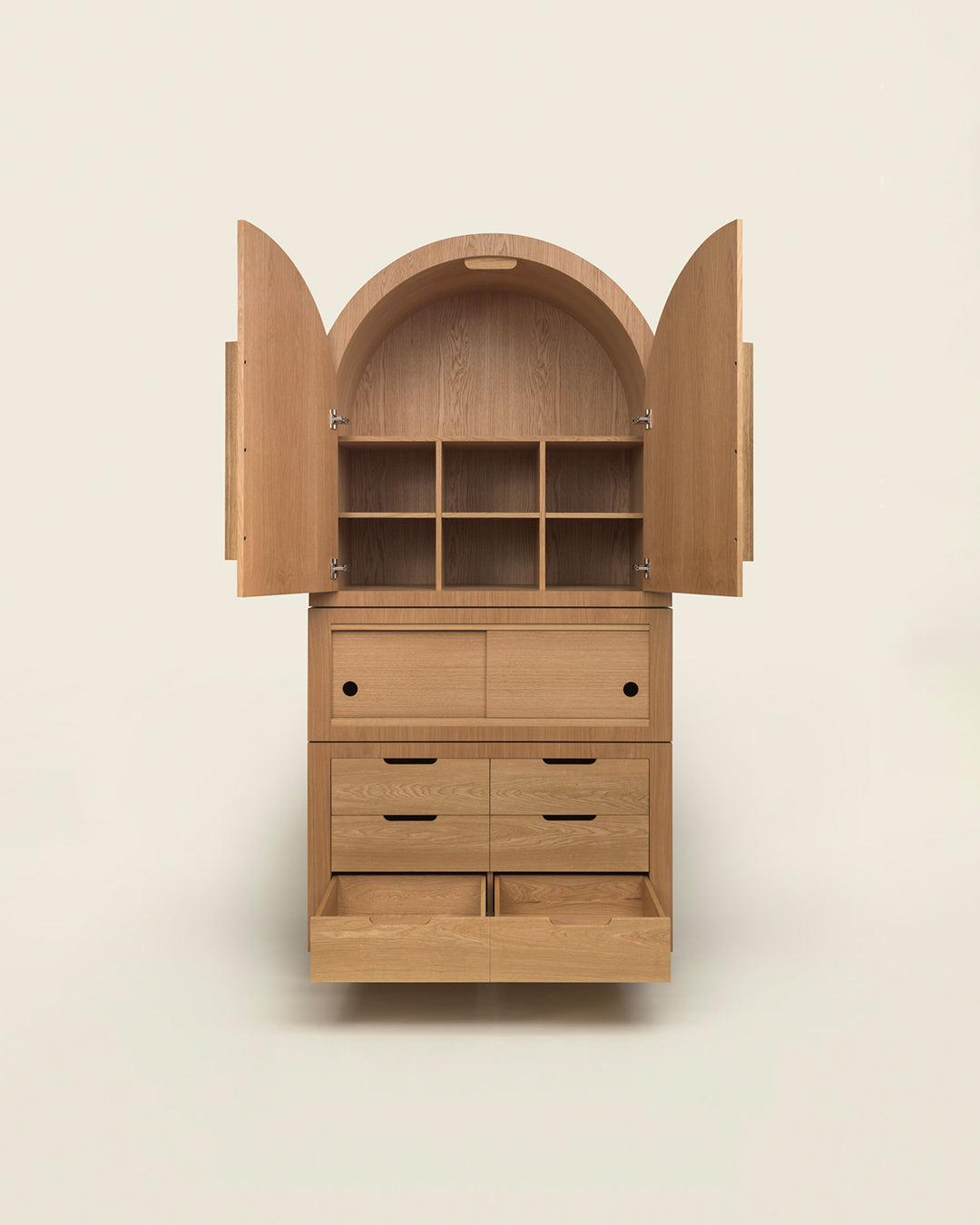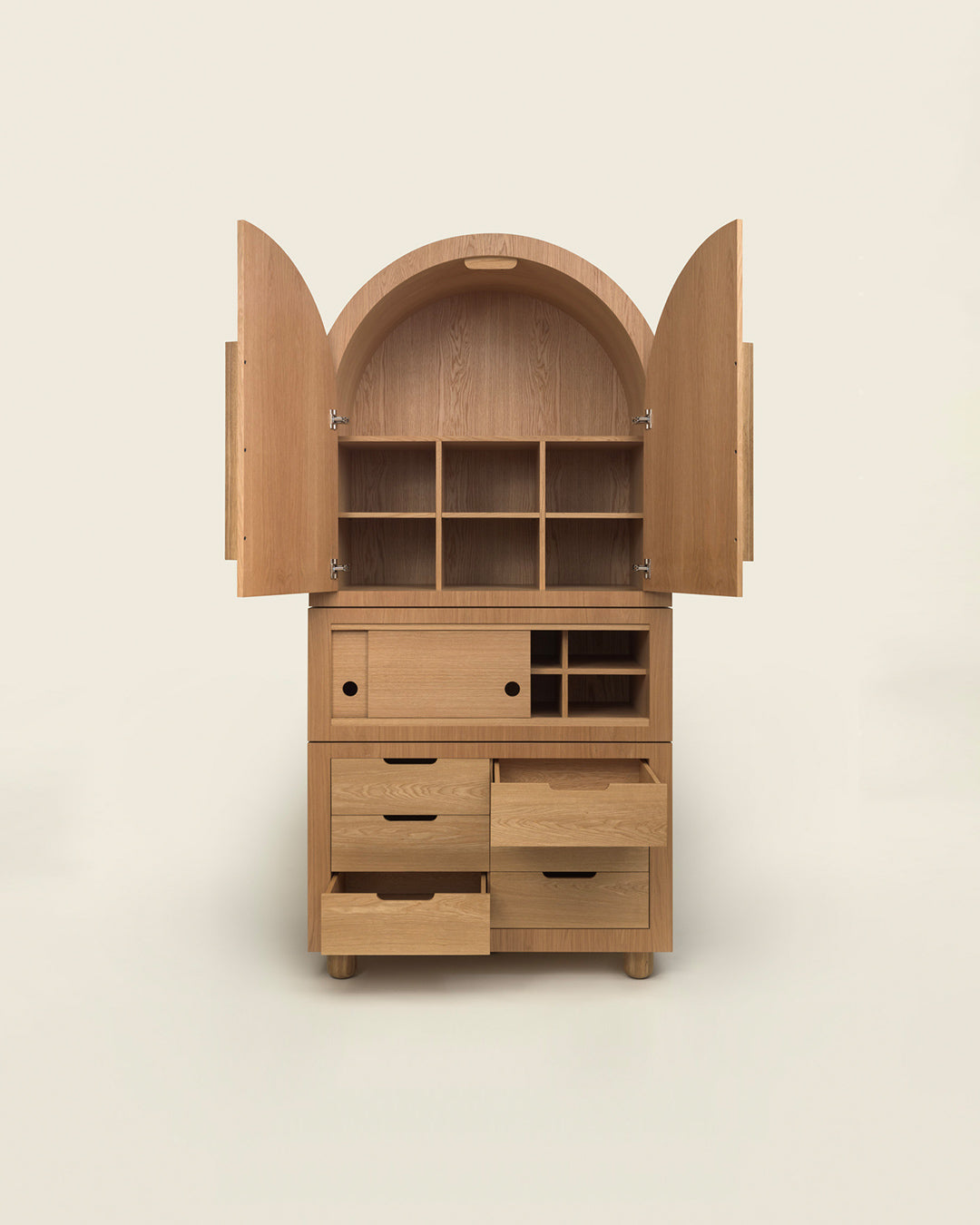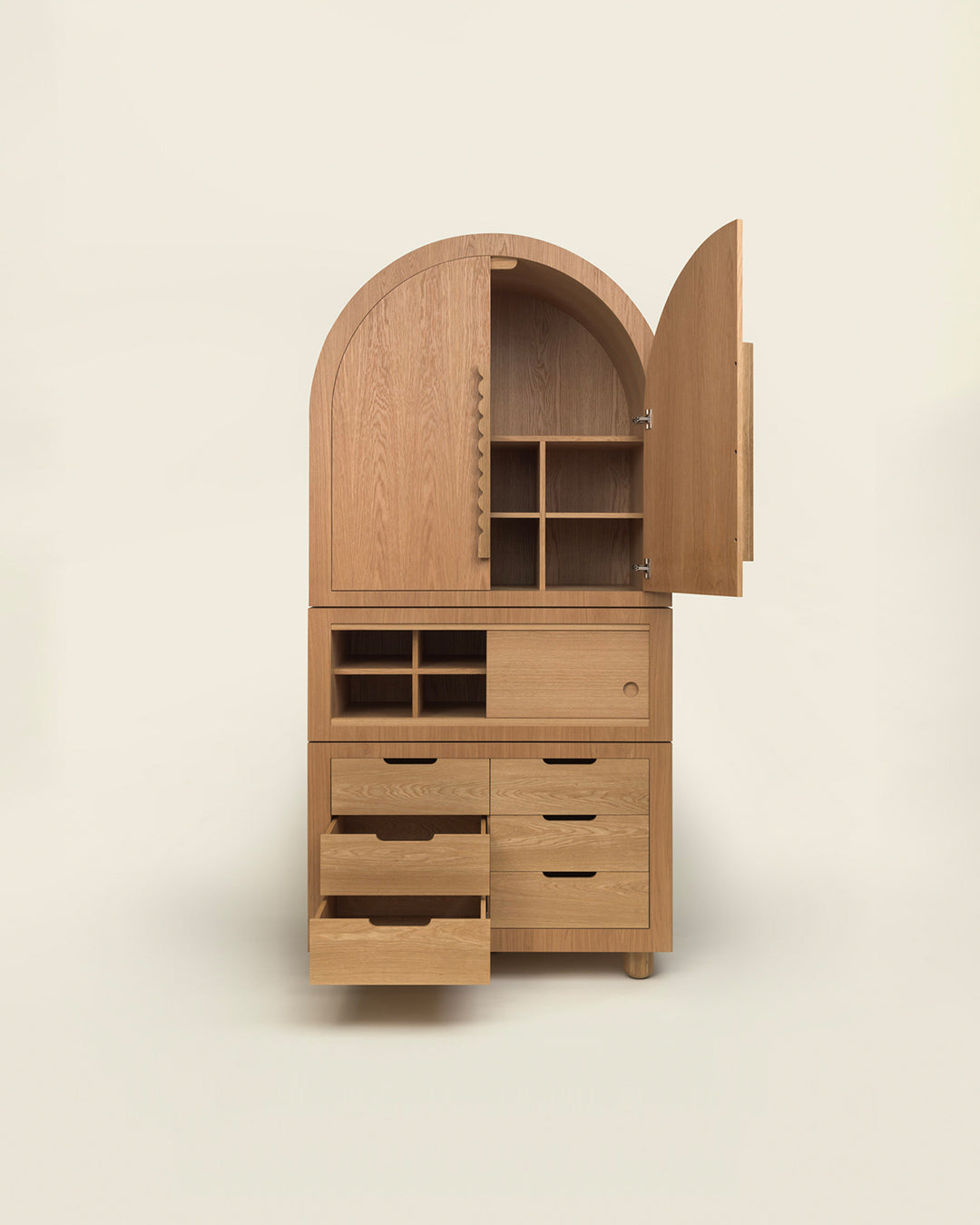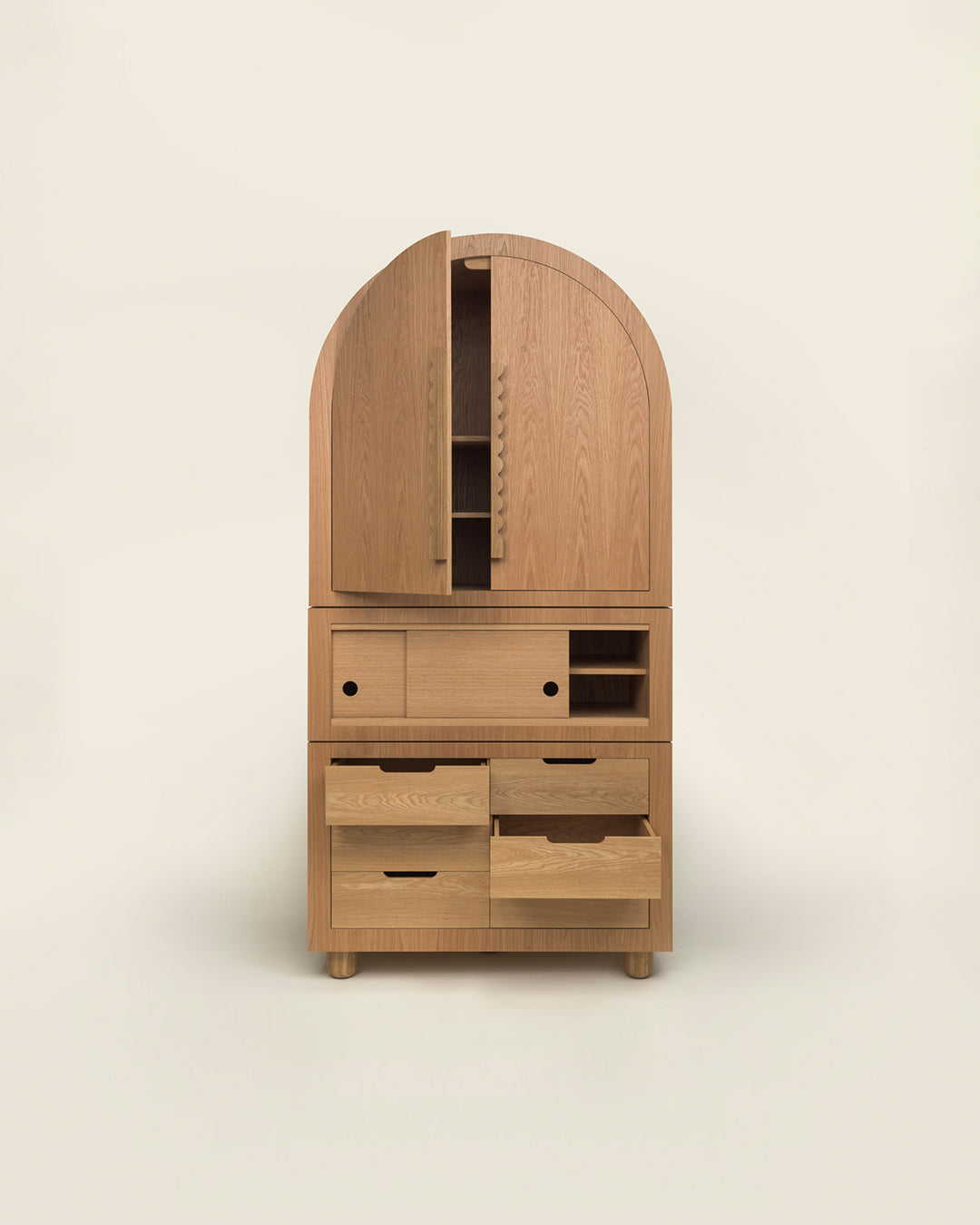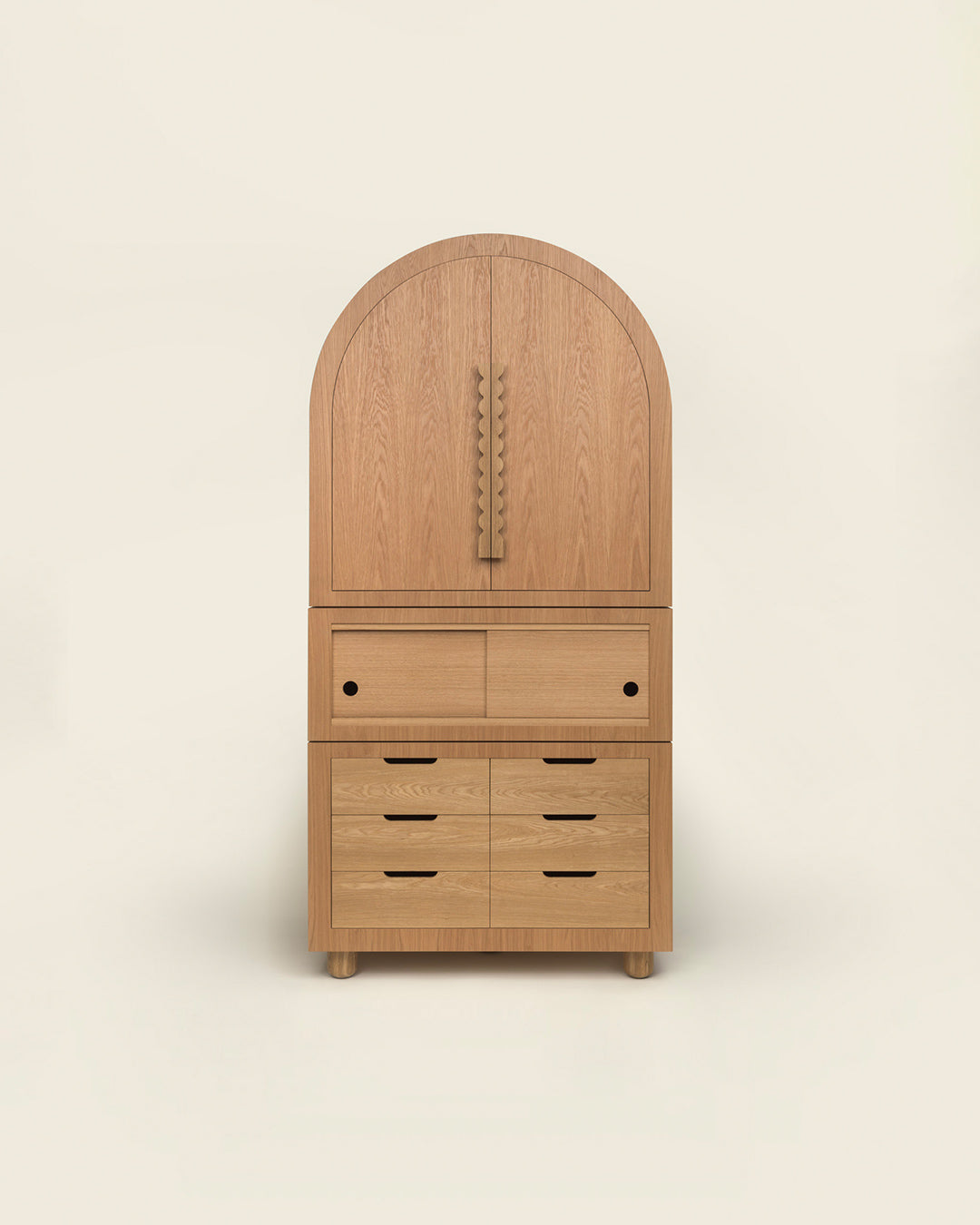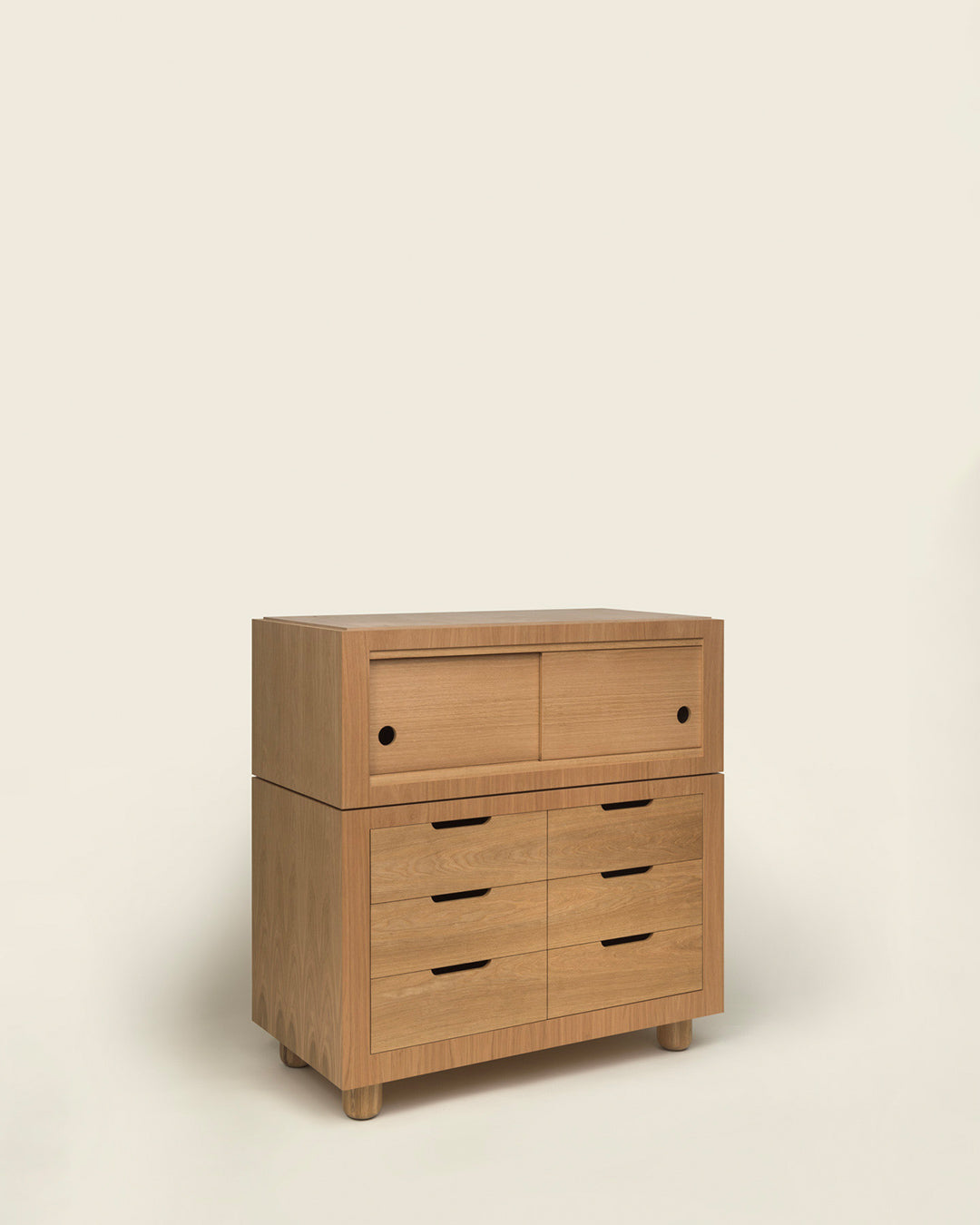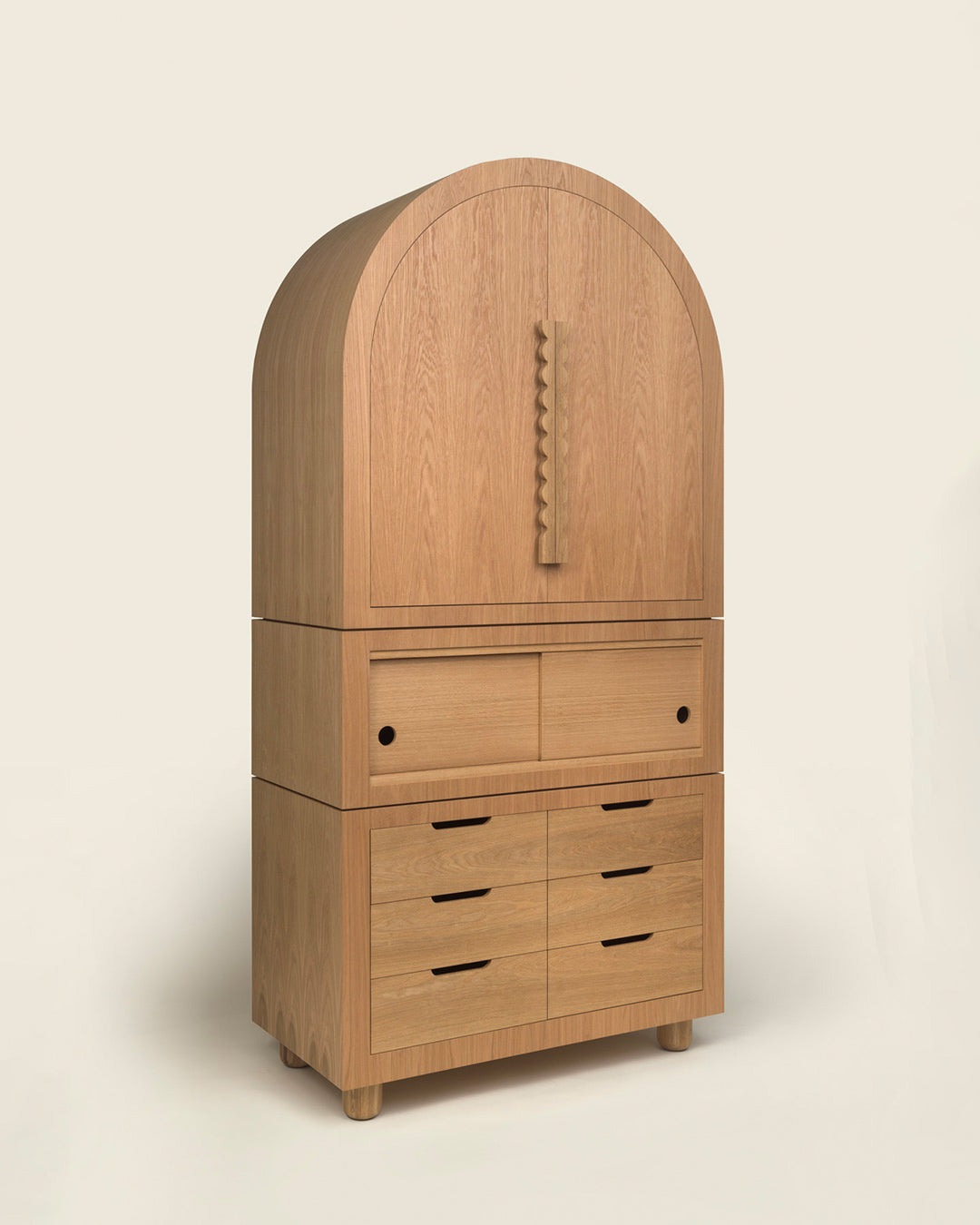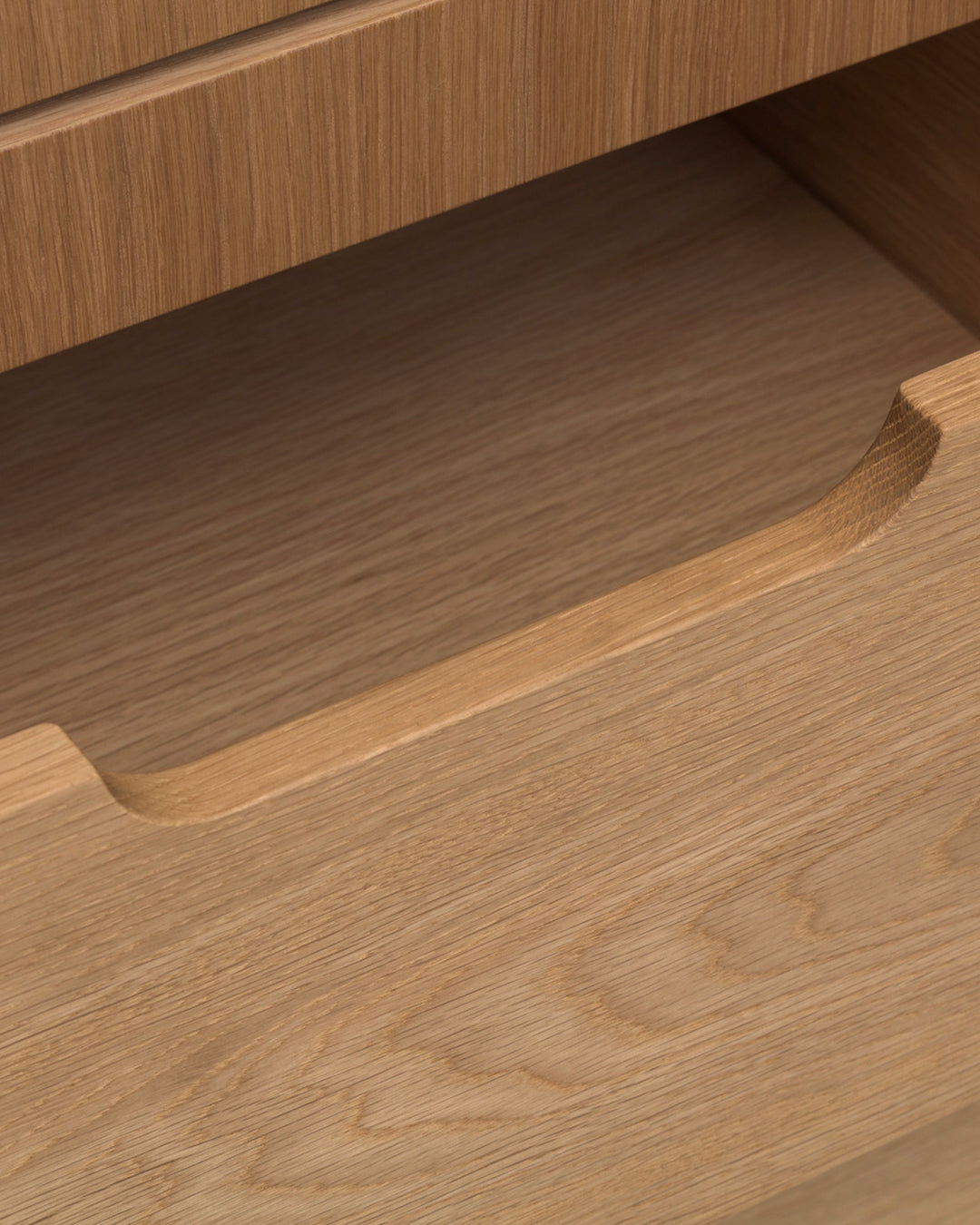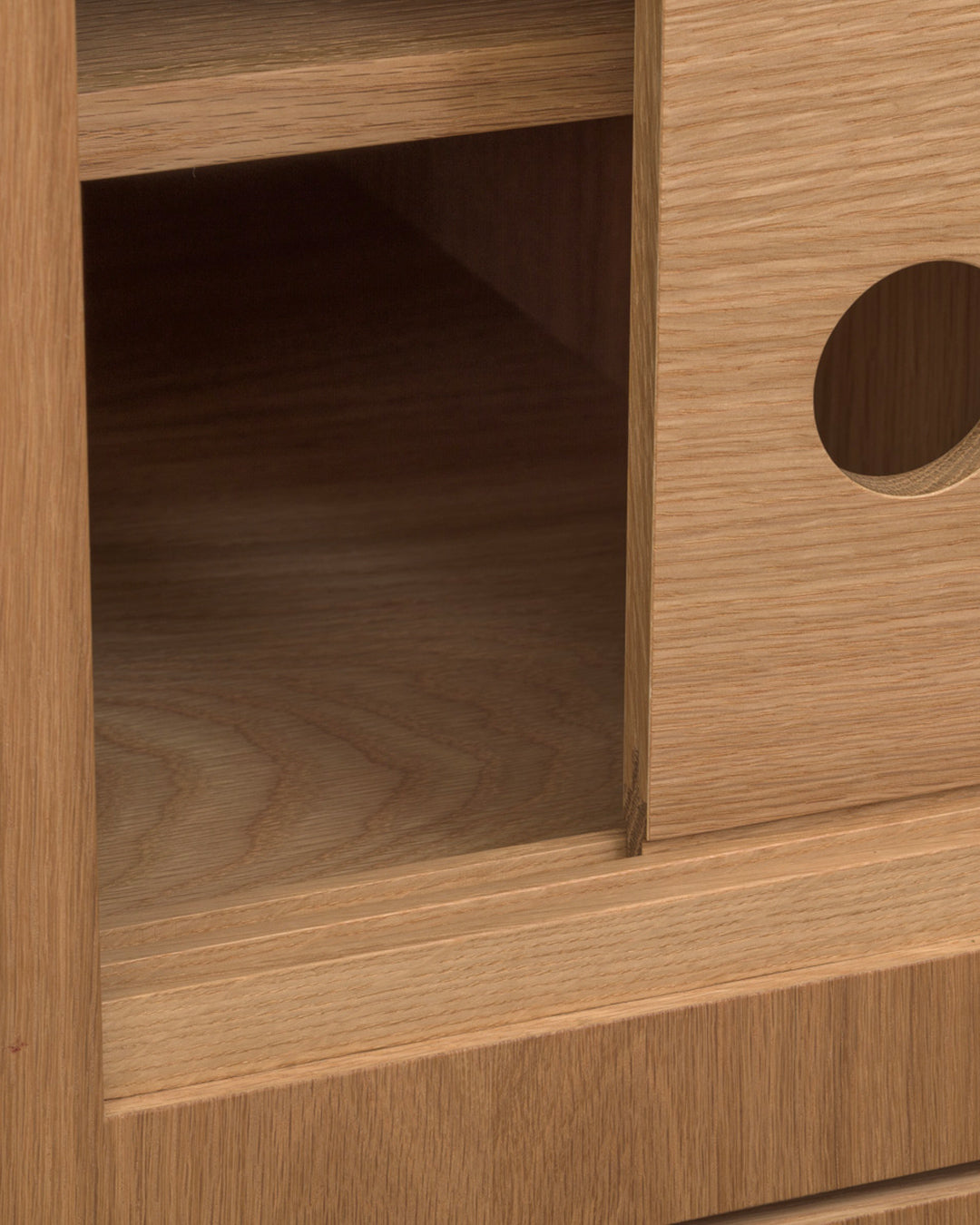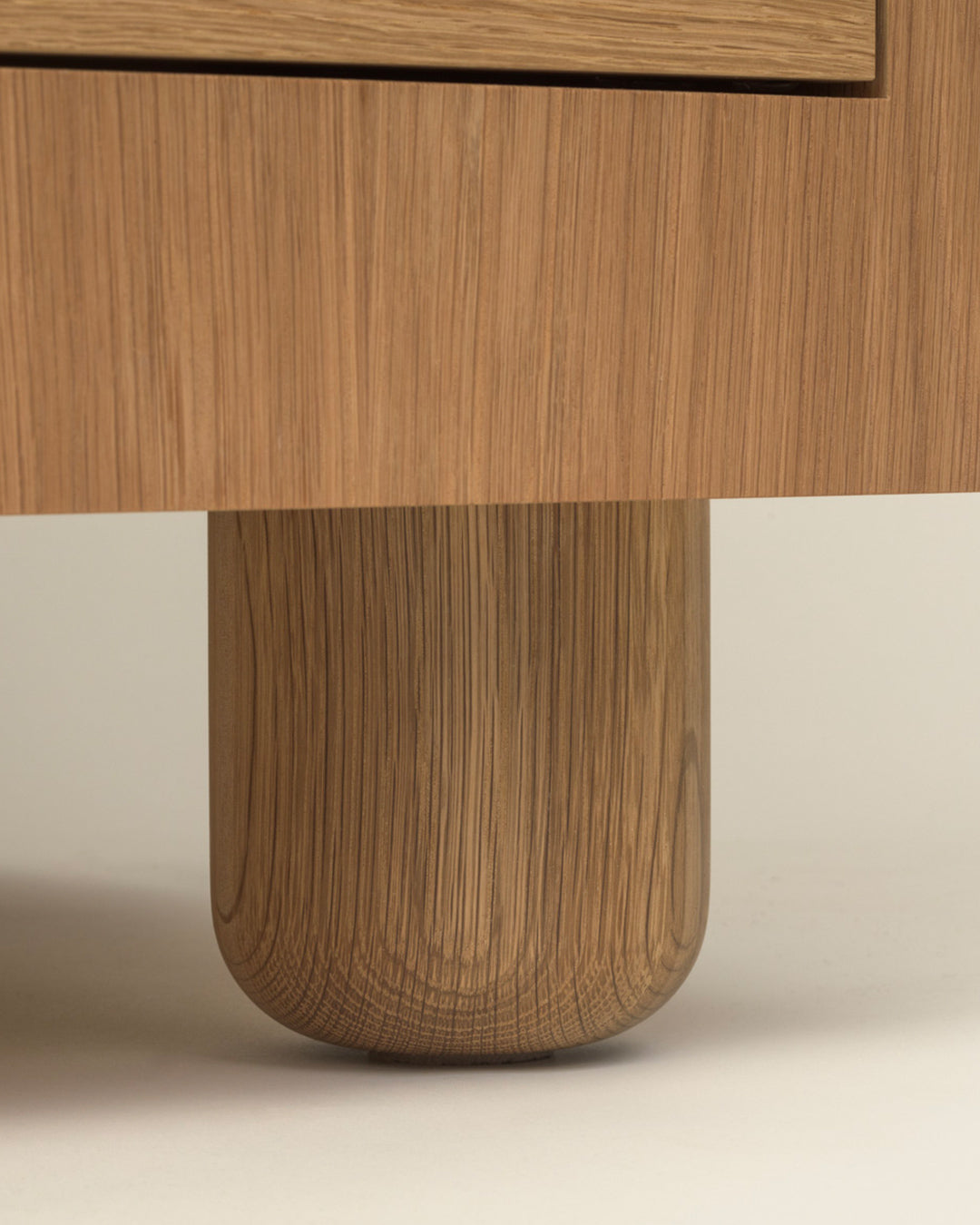 Shipping costs and delivery time calculated at checkout

Made to order
Estimated production time — 11 Weeks

CABINET
Solid white oak, Plywood, White oak veneer

Inspired by the curves of the Art Deco movement, the Jackson Highboy was originally designed as a commission for a client in Jackson Heights, Queens. Crafted from a practical blend of solid and plywood construction, it celebrates the arch form in monumental proportions.
Designed in three distinct pieces (drawer storage, cubbies and shelving) it is completely customizable. Perfect for installing in challenging spaces, it breaks down and bolts together on site. A true investment piece that makes a room (and makes room).



59 x 121 x 251cm
120 kg
Natural white oak
Brooklyn, NY

NICE CONDO

Nice Condo is a New York City based studio focusing on custom and studio furniture designed by Chris Held.  His work blends geometric forms with common materials and handcrafted details–projects emphasize Held's interest in minimalism while maintaining a playful approach to form and space.

Working in furniture and interior design for over a decade, Held's work has been featured in Architectural Digest, Dwell, Surface, Dezeen, Designboom, Core77, and Nylon. Held is also the co-founder and curator of JONALDDUDD, an annual NYC Design Week exhibition.