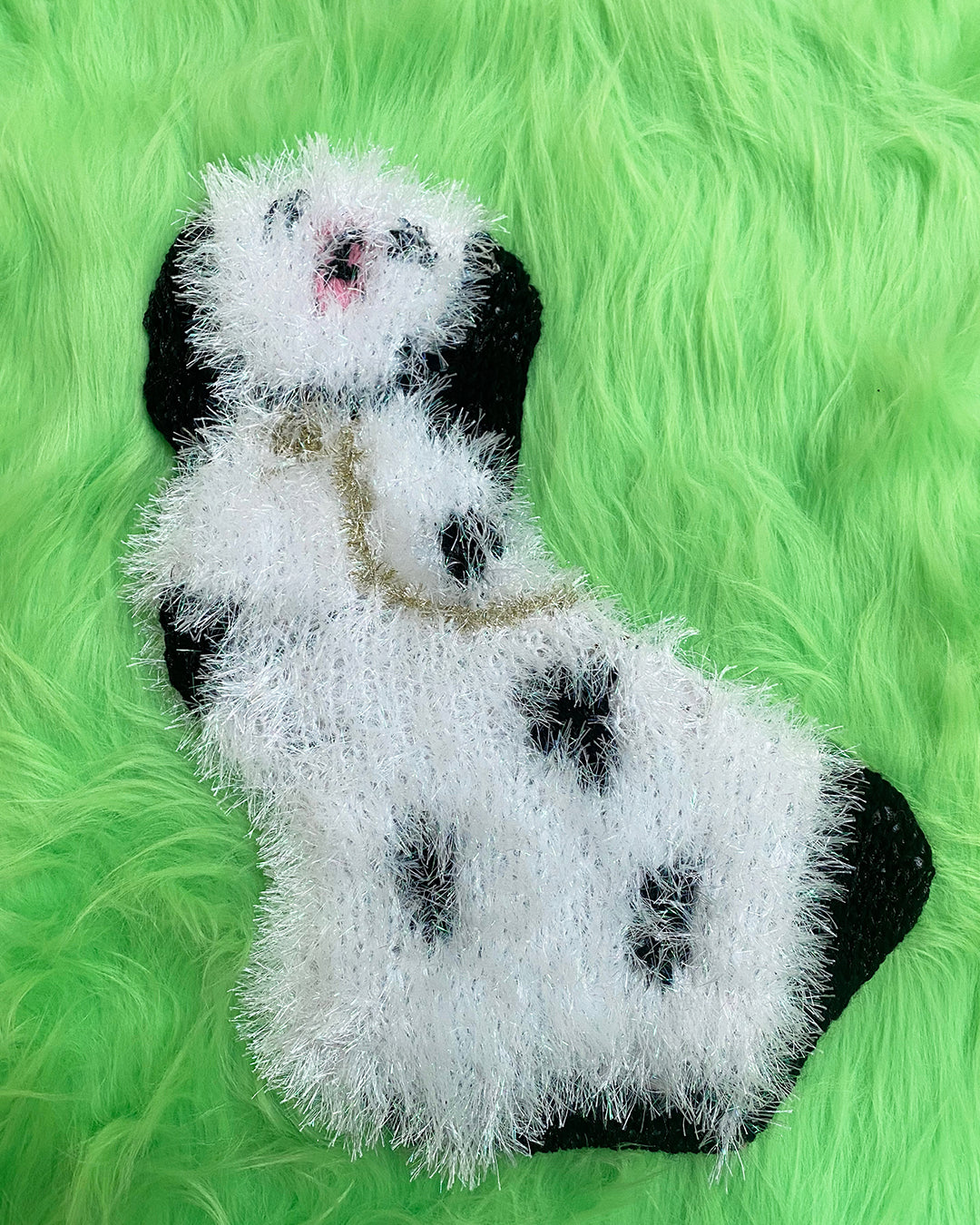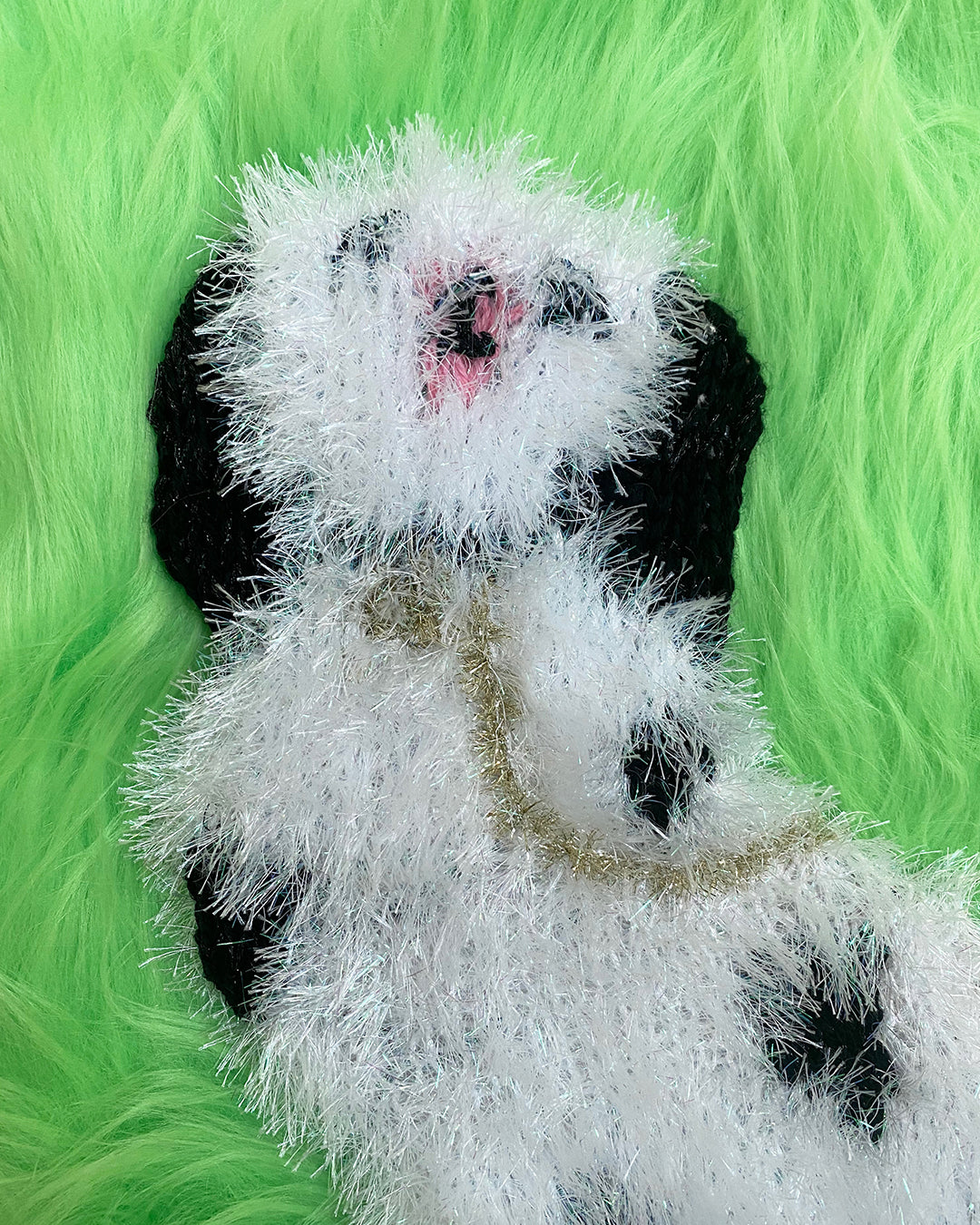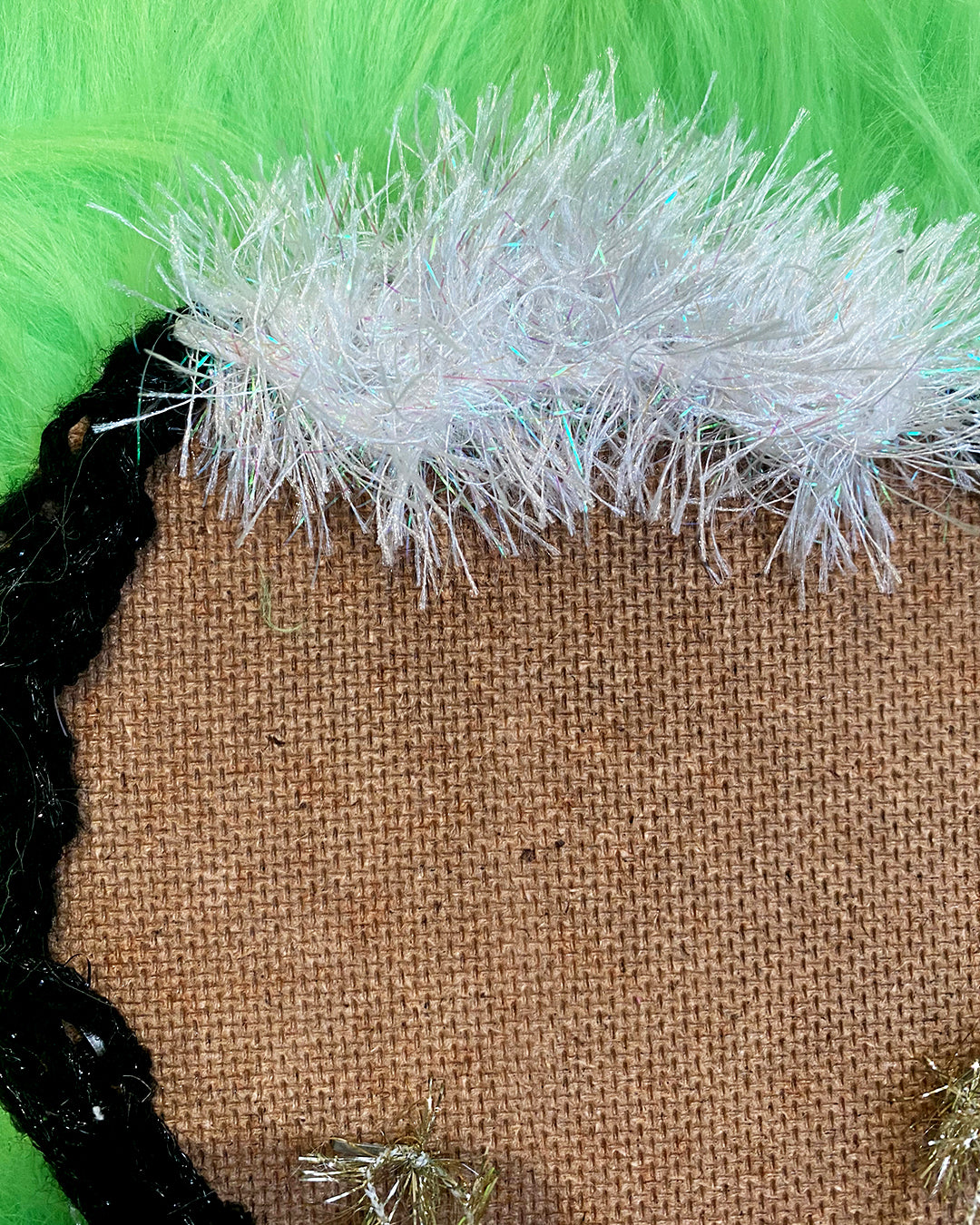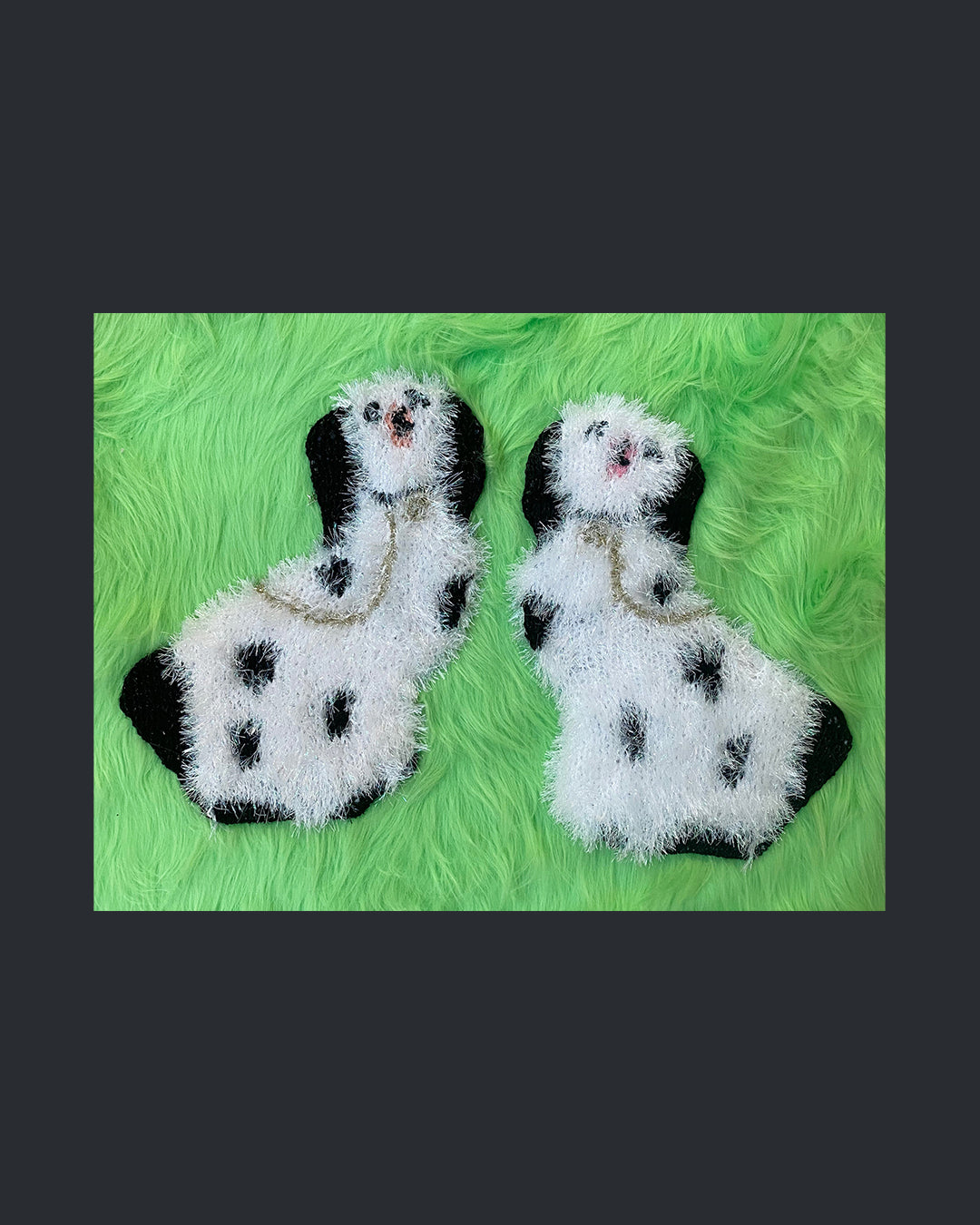 Shipping costs and delivery time calculated at checkout


UNIQUE PIECE


KNITTED WALL OBJECT
Hand-knitted in polyester, cotton and wool, mounted on a masonite board


I have been knitting a pair of Staffordshire dog figurines inspired from the original pottery dogs. Staffordshire dog figurines are matching pairs of pottery spaniel dogs, standing guard, which were habitually placed on mantelpieces in 19th-century homes.
They also were rumored to be part of a secret lovers' language, where the dogs would be placed in the window and depending on how the dogs were facing each other, this would send the message to the lover outside.

29 x 38 x 2 cm
0.3 kg
White, Glitter white, Black, Gold, Pink/Peach
Stockholm, Sweden


INSTRUCTIONS


The dogs are knitted by hand and mounted on a wooden board so you easily can hang it on the wall.
It is a handmade object -please handle it with care and do not wash.


EMMA HASSELBLAD

(b. 1991, Stockholm, Sweden) is a textile artist whose artistic practice evolves around knitting as the main technique. She explores knitting in relation to body, architecture, history and tradition. Emma knits three-dimensional sculptures, spatial designs, two-dimensional representational images, wearable and non-wearable garments. The choice of knitting as a practice is based on the techniques ability to examine shapes, silhouettes, different textures, colours and colour combinations. She explores the possibilities inherent in knitting: the flexible, stretchy material that the knitted fabric allows.

Emma received her MFA in textile art from the University of Gothenburg (HDK-Valand) in 2019 and a BFA in Fashion Design from ESMOD Berlin, Germany in 2015. Her work has been exhibited in galleries, museums and fashion venues internationally; Liljevalchs (Stockholm), Galleri Backlund (Göteborg), Textilmuseet (Borås), Galleri Neuf (Oslo), Fashion Clash Festival (Maastricht). She has been an artist in residency at Textile Arts Center, New York, awarded the Hempel Award at Mercedes Benz Fashionweek in Beijing, China, and she received Västra Götalands culture grant 2020. Her work has been featured in Vouge Italia, Nylon magazine, Harpers Bazaar, Göteborgs Posten among others. She currently lives and works in Stockholm.