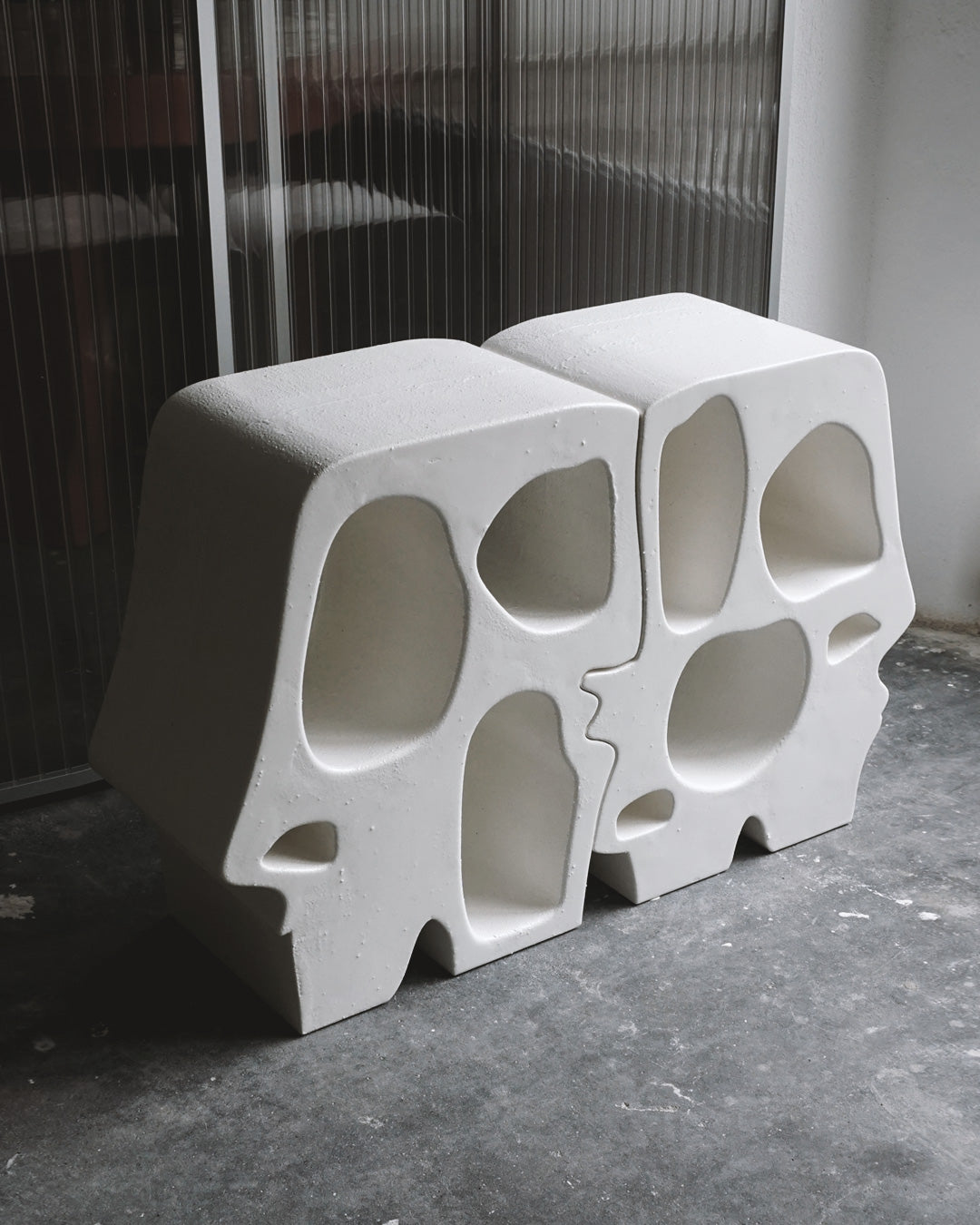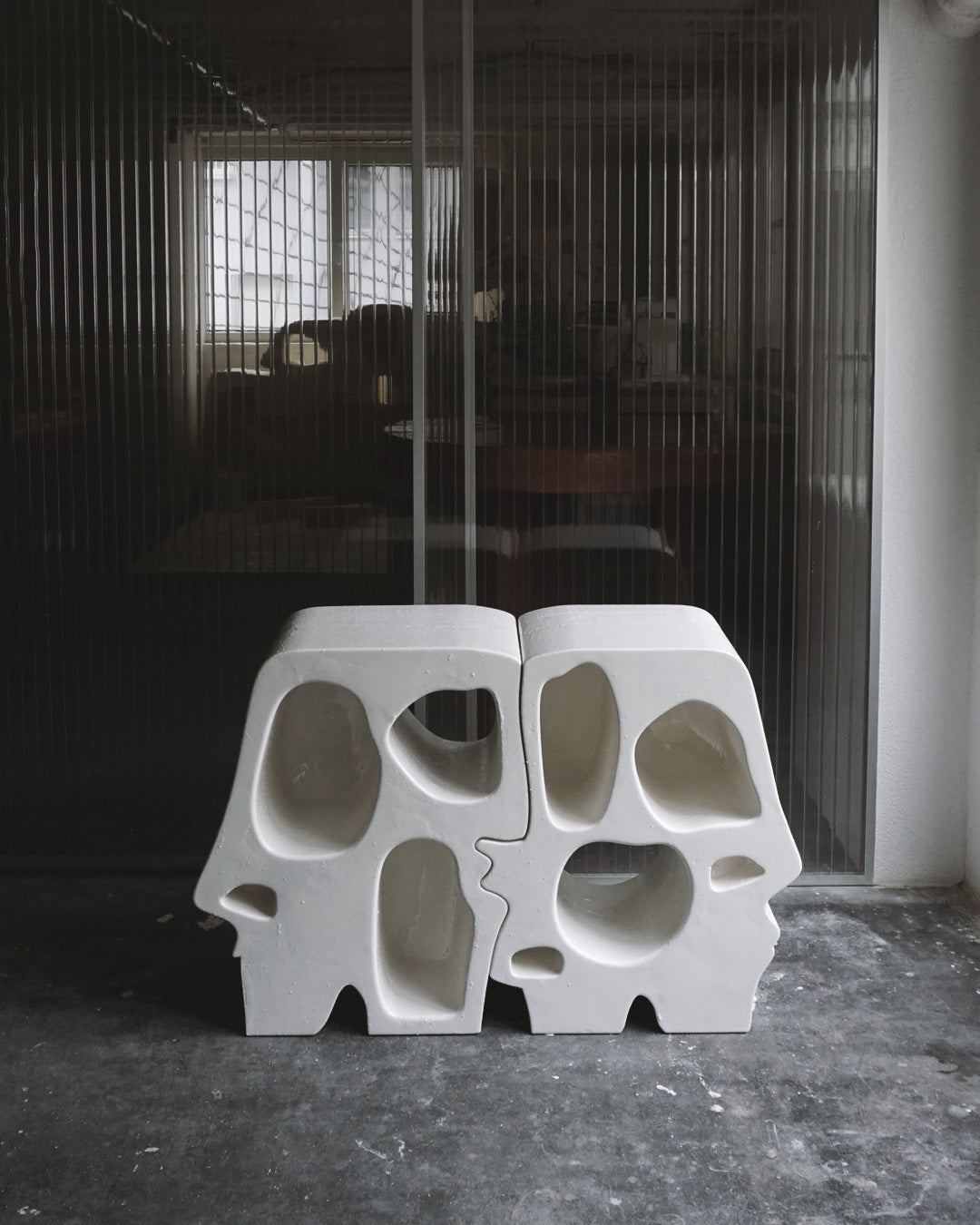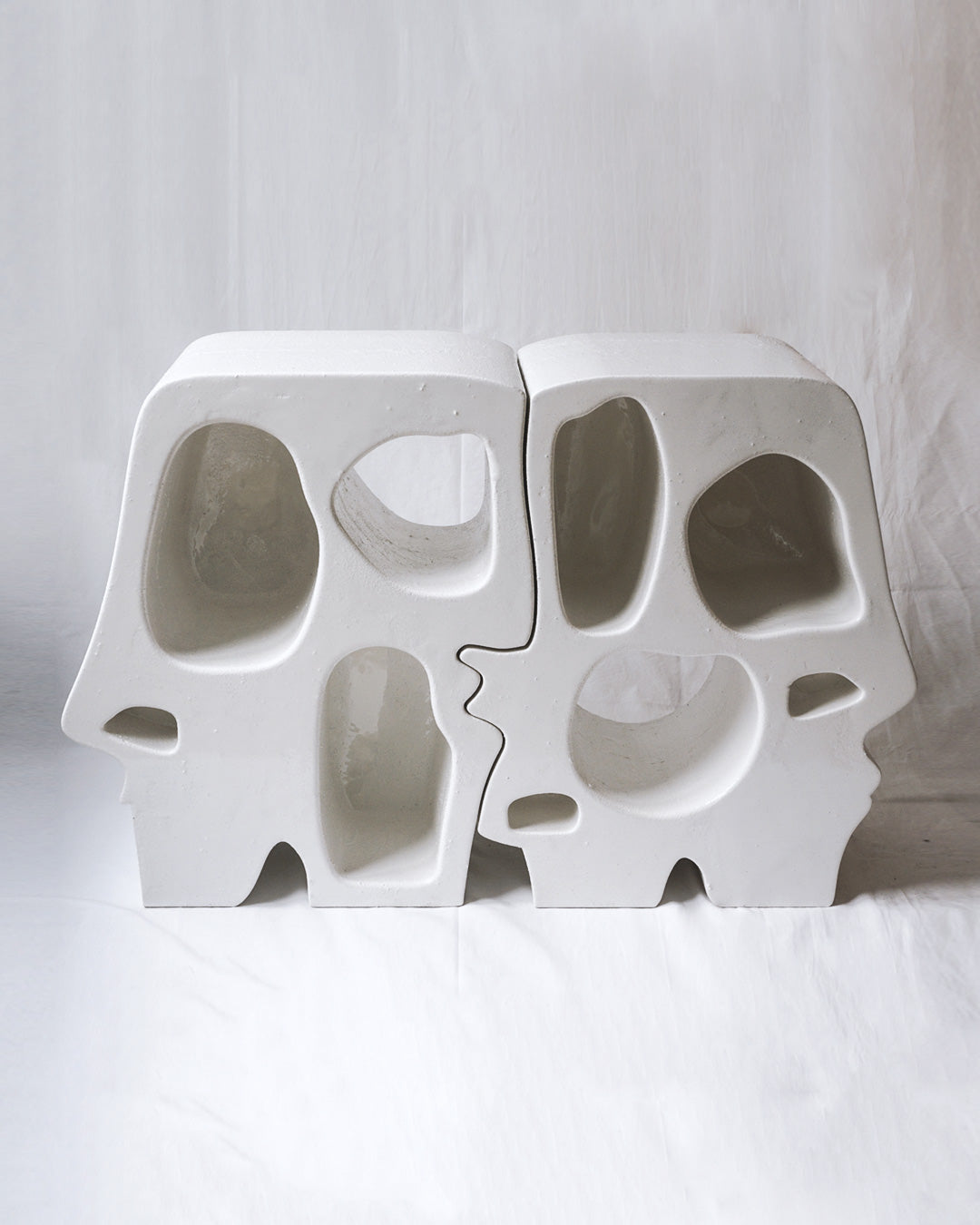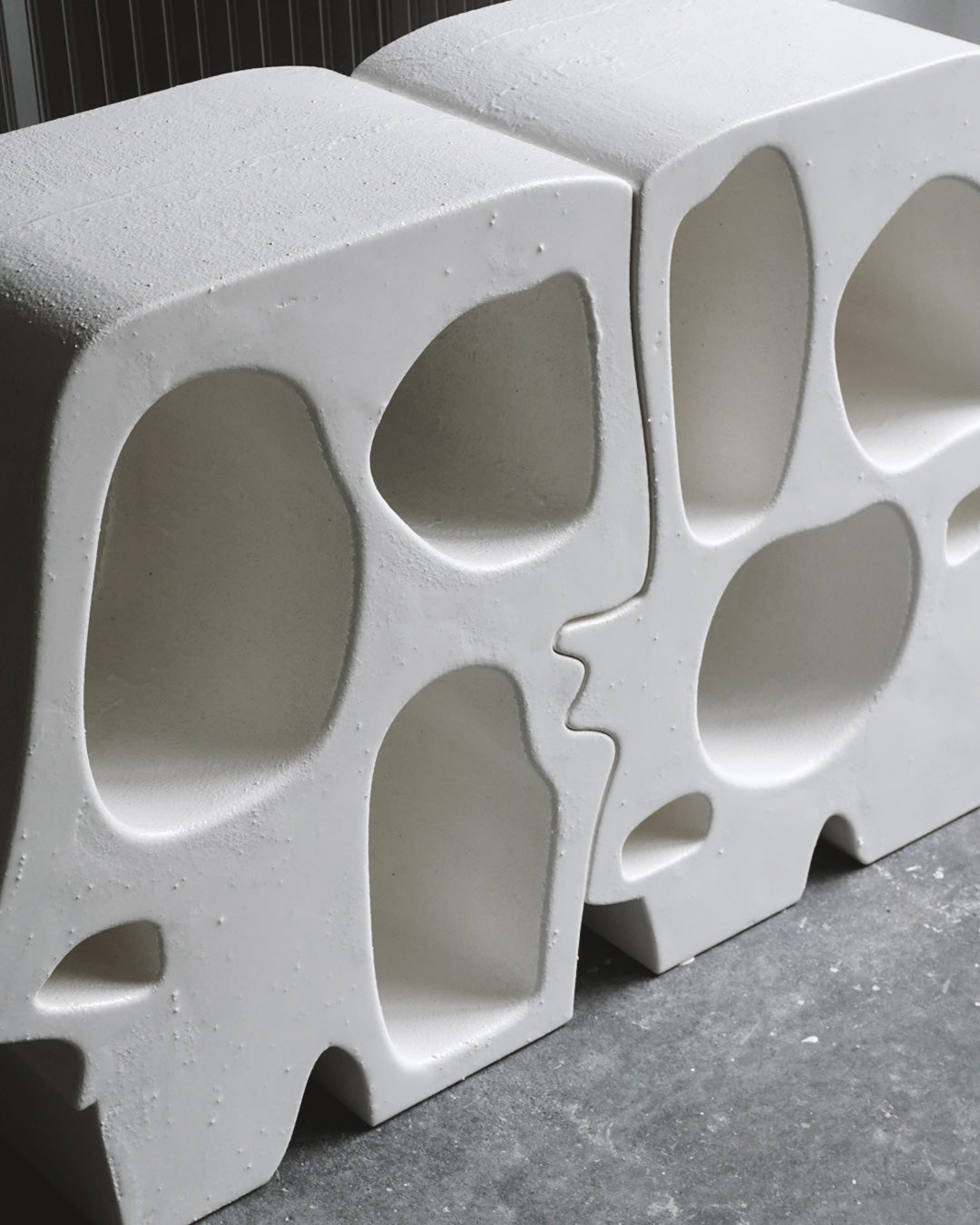 Shipping costs and delivery time calculated at checkout



Limited Edition of 25 pieces

Made to order
Estimated production time — 8 Weeks

SHELF/CABINET
Resin, Sand, Foam

If a sensory stimulus is offered to our perception, the spirit accepts this piece and complements what is missing.
The amorphly shaped shelf is not only offering space for your favourite belongings, but stimulates the mechanism of projection and alludes to different faces that can be recognized at second glance. By recognizing the faces in the object, the role between subject and object is reversed and the shelf is moved into the position of the observer.
The role between subject and object is reversed and the shelf is moved into the position of the observer. The different pieces interlock in such a way that they stabilize each other and build a solid structure. The shelf is extremely lightweight and works perfectly as a cabinet of curiosities. 
Each piece is hand painted with resin which gives each shelf a unique and vibrant finish.

Big Spectator is an extension of the Spectator Shelf family and was created in collaboration with Designstudio anima ona. 


105 x 68 x 33 cm
10 kg
White
Stuttgart


INSTRUCTIONS
_


FREIA ACHENBACH

is a Stuttgart-based object, furniture, and spatial designer. Her approach allows movement between disciplines and playfully explores material, form, and colour. In her work Freia Achenbach experiments with a wide variety of materials and both traditional and innovative manufacturing processes. Her objects often tell a story and bring a certain ambiguity with them. All objects are handmade and/or created in collaboration with small manufactories. She produces objects as unique pieces as well as in small series and realizes commissioned works for customers.

Since 2018 she has been collaborating with June Gschwander and Carlo Kurth under the joint design studio anima ona on selected projects. She has completed projects with a range of clients including Fondation d´entreprise Martell, Kunstverein Böblingen e.V., GRDXKN structure printing, Studio Saje, Moncomble Paris, Centre Pompidou .