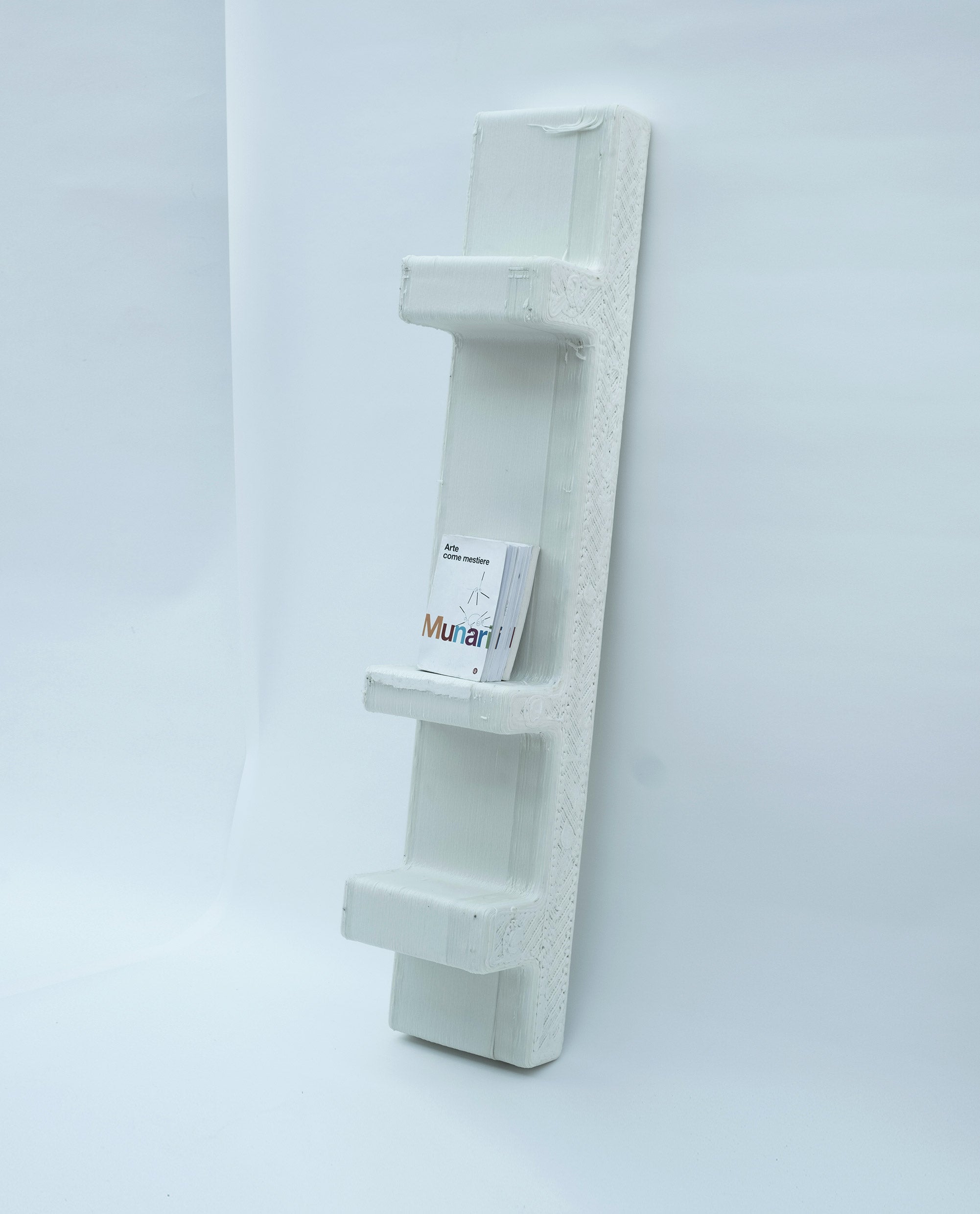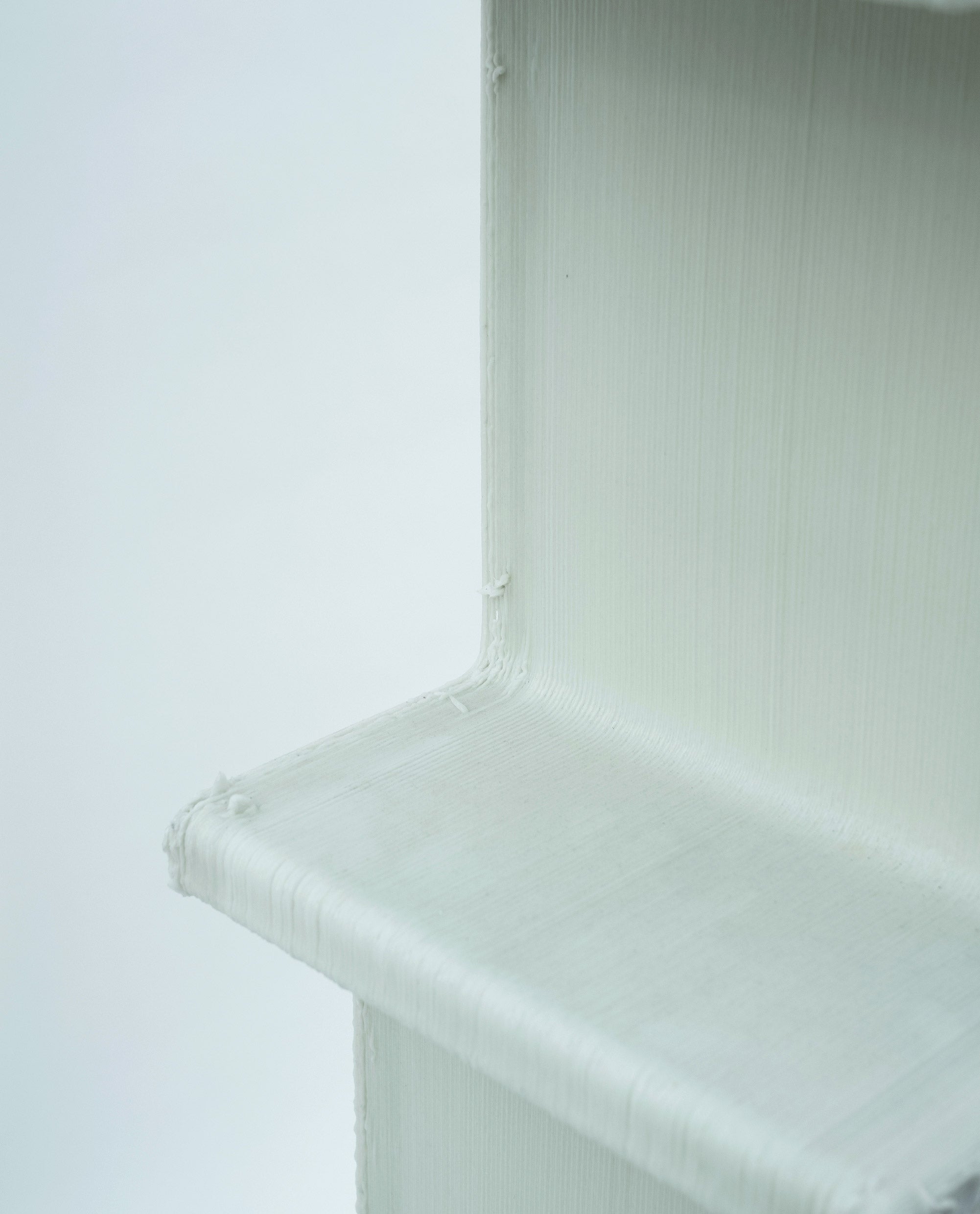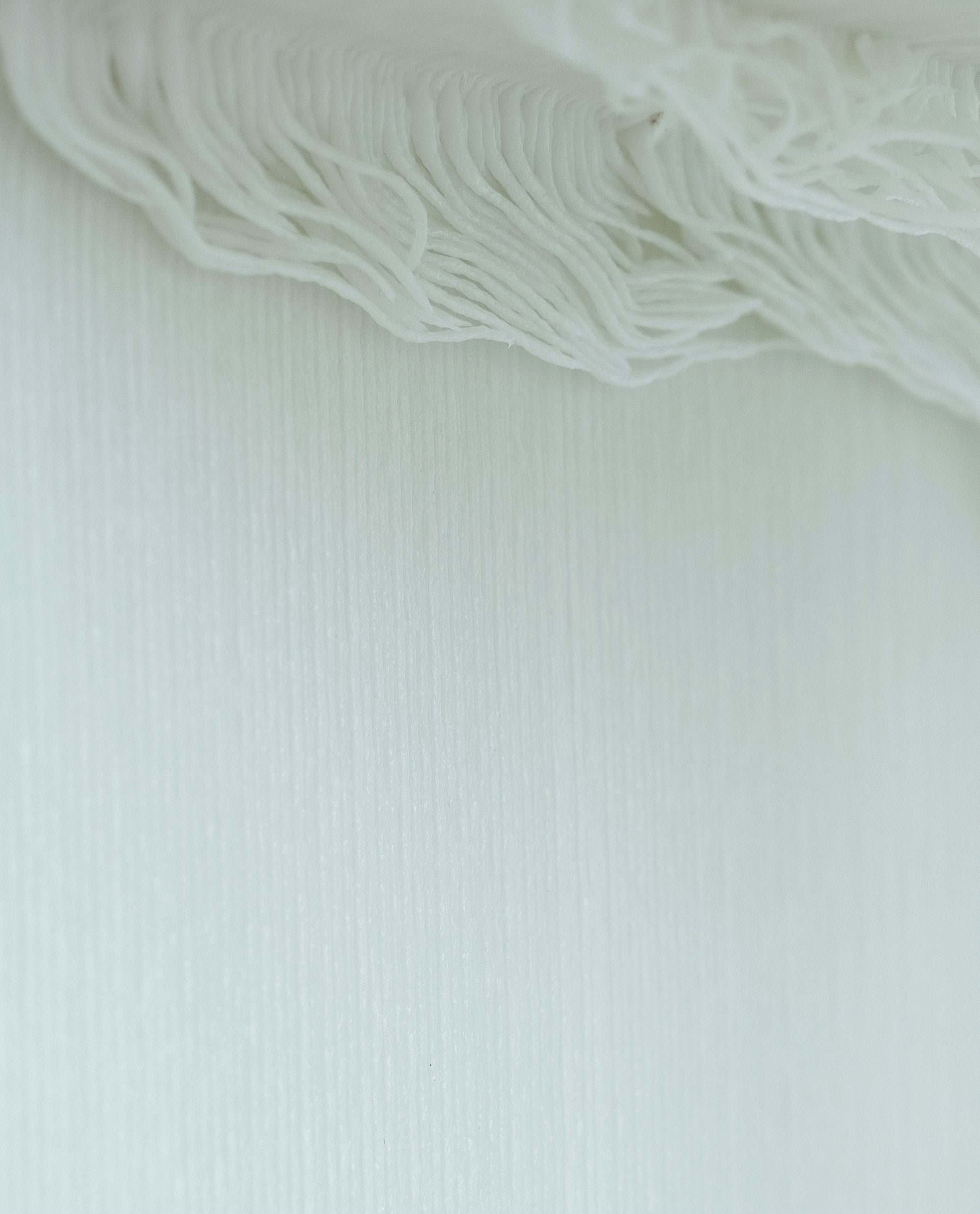 Object N.3, Leaning Shelf
Shipping costs and delivery time calculated at checkout
 
MADE TO ORDER
ESTIMATED PRODUCTION TIME — 5 WEEKS


3D PRINTED LEANING SHELF
PP plastic 100%, One piece


The object is produced through the use of 3D scanning and 3D printing technology. Designed through the use of a modular system of building blocks on scale, the shape is designed.
It is then 3D scanned and the digital result is sized up to requested measurements and 3D printed in one unique piece with a XL robot arm 3D printed. The result is one object belonging to a collection of shelf units.
Each piece is unique in its shape and form thank to the modular system of construction and even more by the production of the 3D printer, which through its 'errors' creates unique details for every object. 

25 x 25 x 110 cm
4 kg
White
Eindhoven


INSTRUCTIONS

Handle with care, don't use solvents.

MATTEO DAL LAGO

Matteo Dal Lago embraces the language of machines in his design and production process. How can you go from a prototype to 3D-printed furniture with as little human intervention as possible?, he wondered. In answer to this question, he developed blocks that can be stacked in endless ways and then scanned into a digital 3D image. An XL 3D printer can print the image in any size you like. The resulting shelving units are an example of what is possible.