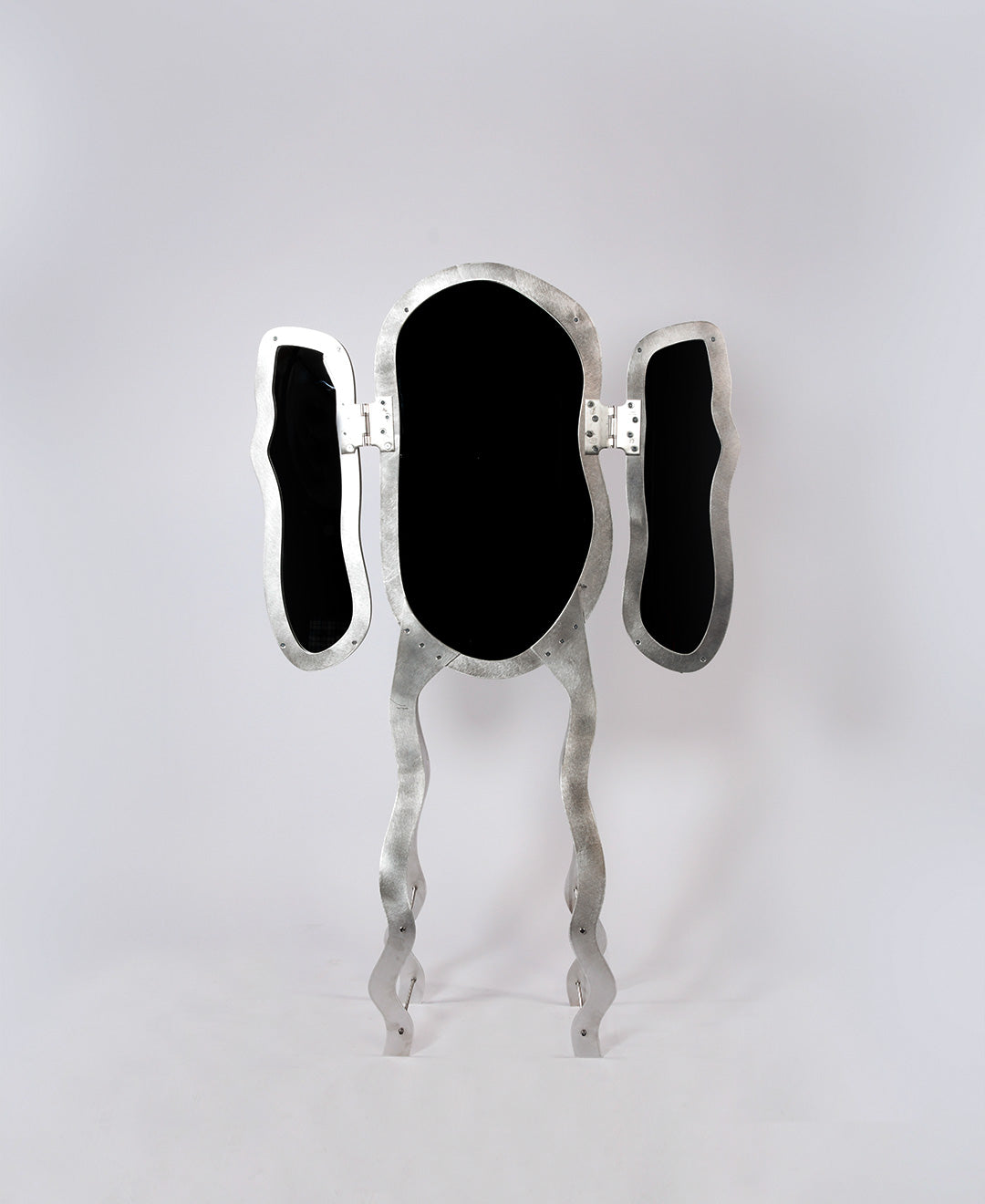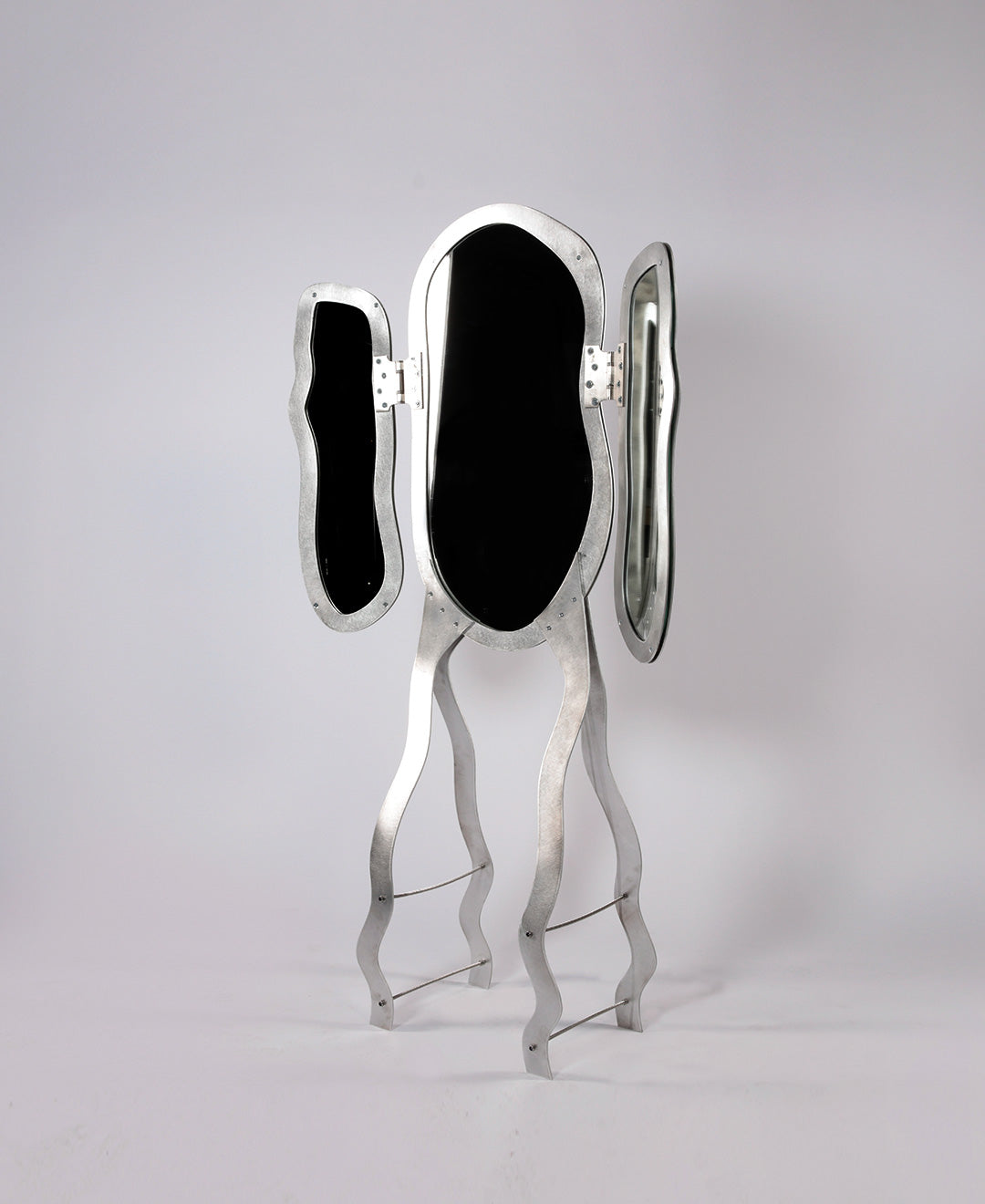 Contemporary Vanity — Mirror
Shipping costs and delivery time calculated at checkout



MADE TO ORDER
ESTIMATED PRODUCTION TIME — 10 WEEKS


MIRROR
Aluminium

We believe that this new epoch is one of technological freedom and environmental responsibility. The furniture of today shows no expression of the technology we have, nor does it really embrace or honestly predict how pieces should be made in the future so as to minimise the environmental impact they cause.

Every piece in the collection is laser-cut aluminium. It is assembled through a series of half lap joints that all slot together. The aluminium is left completely raw, this means it can easily be melted down and recycled without impurity. Aluminium does not corrode, especially the 5083 grade used in this collection, which means the collection can be left outdoors for years without any change to its recyclability. This proposes that aluminium is one of the materials of the future.
This collection is an aesthetic born of three things:


• A desire to make hand made, locally designed, small batch furniture price accessible.

• A prediction of how and what the sustainable use of materials will look like in the future.


• A desperate need to represent the anxiety and existentialism of our generation through an aesthetic.

Aluminium is also now able to be made using ceramic anodes and zero-carbon electricity. The entire collection is made of flat pieces or tubes. At the end of the life of the furniture, they can be easily disassembled and the pieces reused.




147 x 50 x 30 cm
12.3 kg
Aluminium
London


INSTRUCTIONS
_


SIX DOTS DESIGN
Founded in 2020 by artist and designer Joseph Ellwood, Six Dots Design is the result of a passion for design, architecture and beautiful objects.

Our aim is for everyone to love the objects surrounding them. We believe that good design not only fulfils its explicit role but serves as constant inspiration to those around it. This is what we strive for at Six Dots Design. We are currently based in West London.