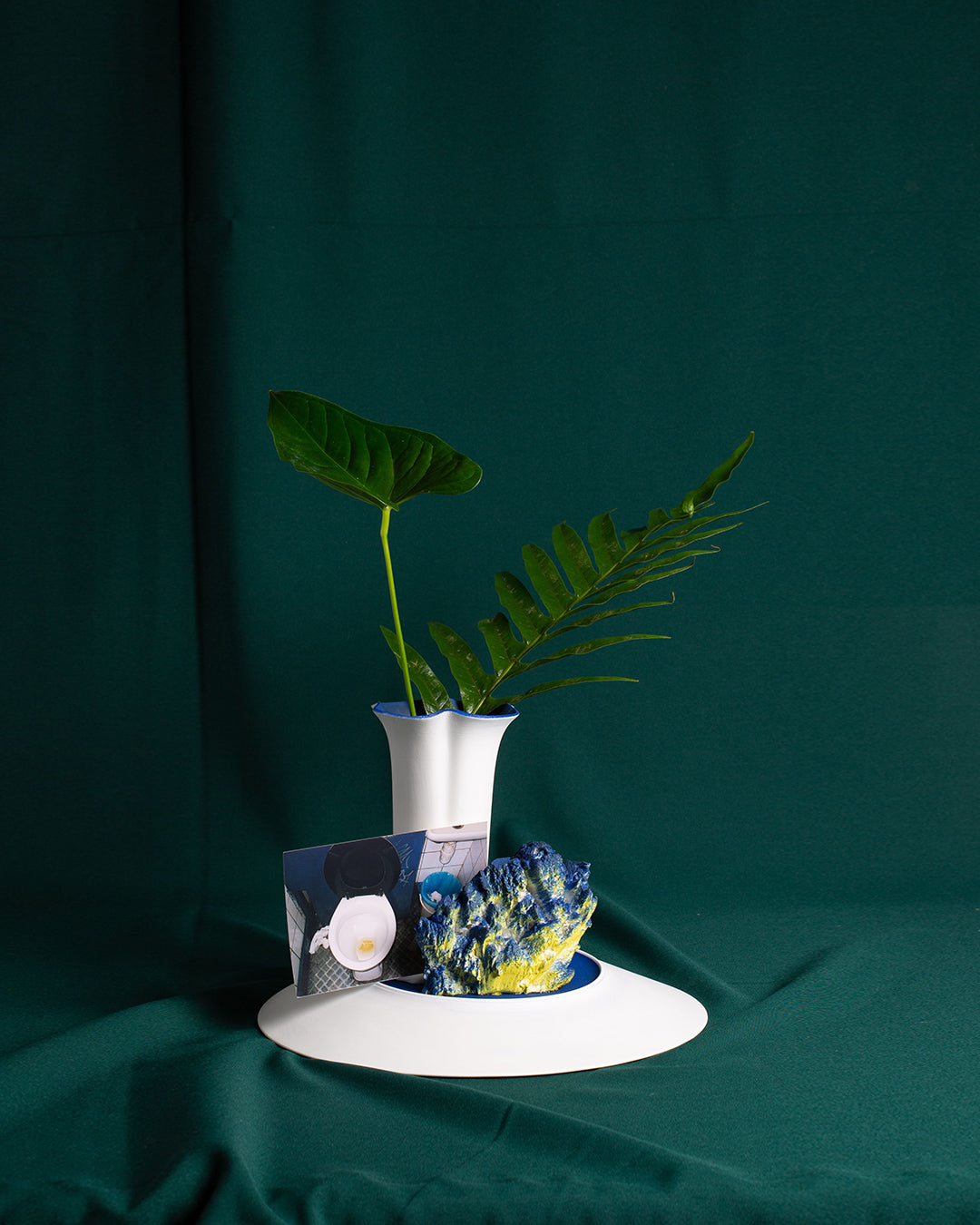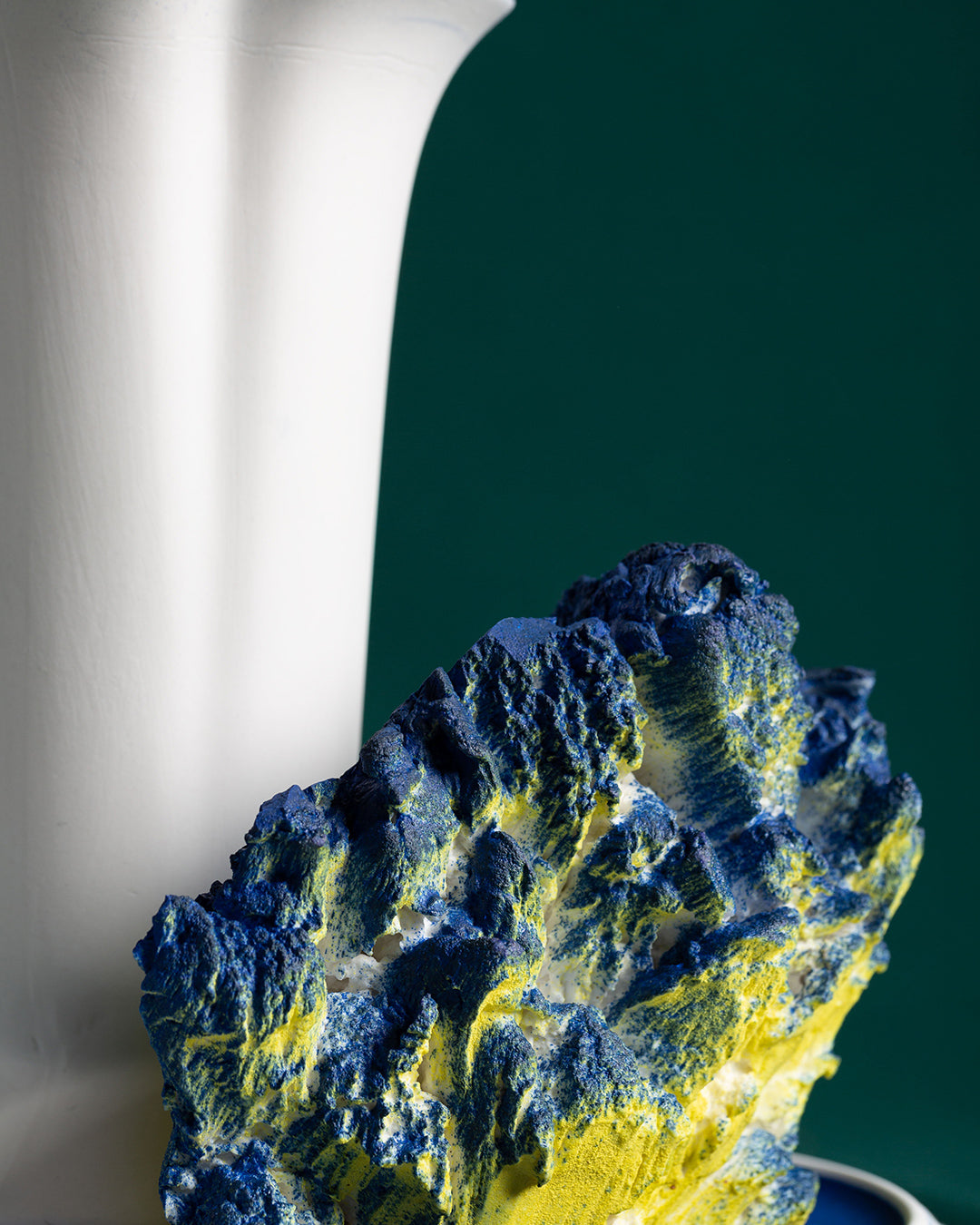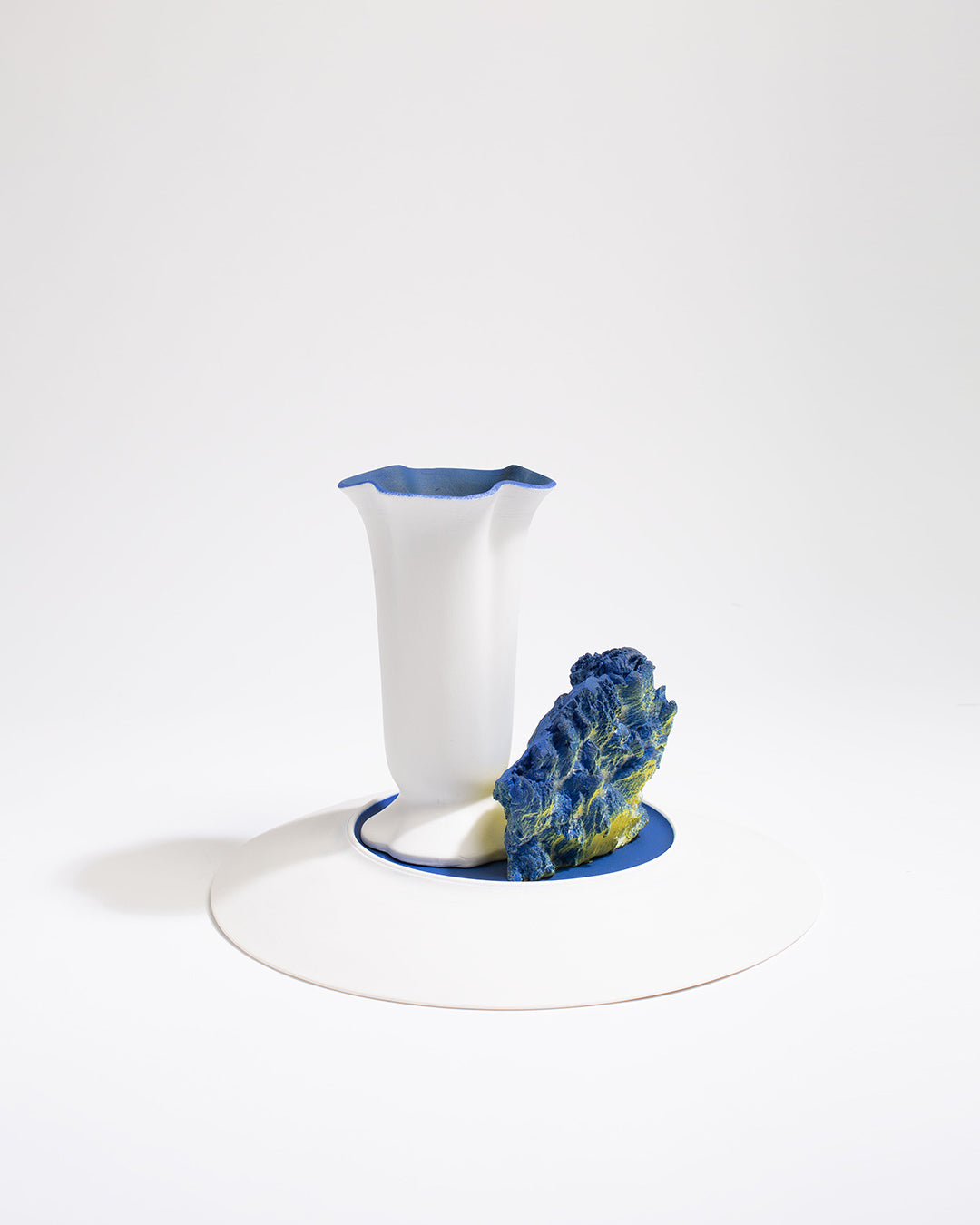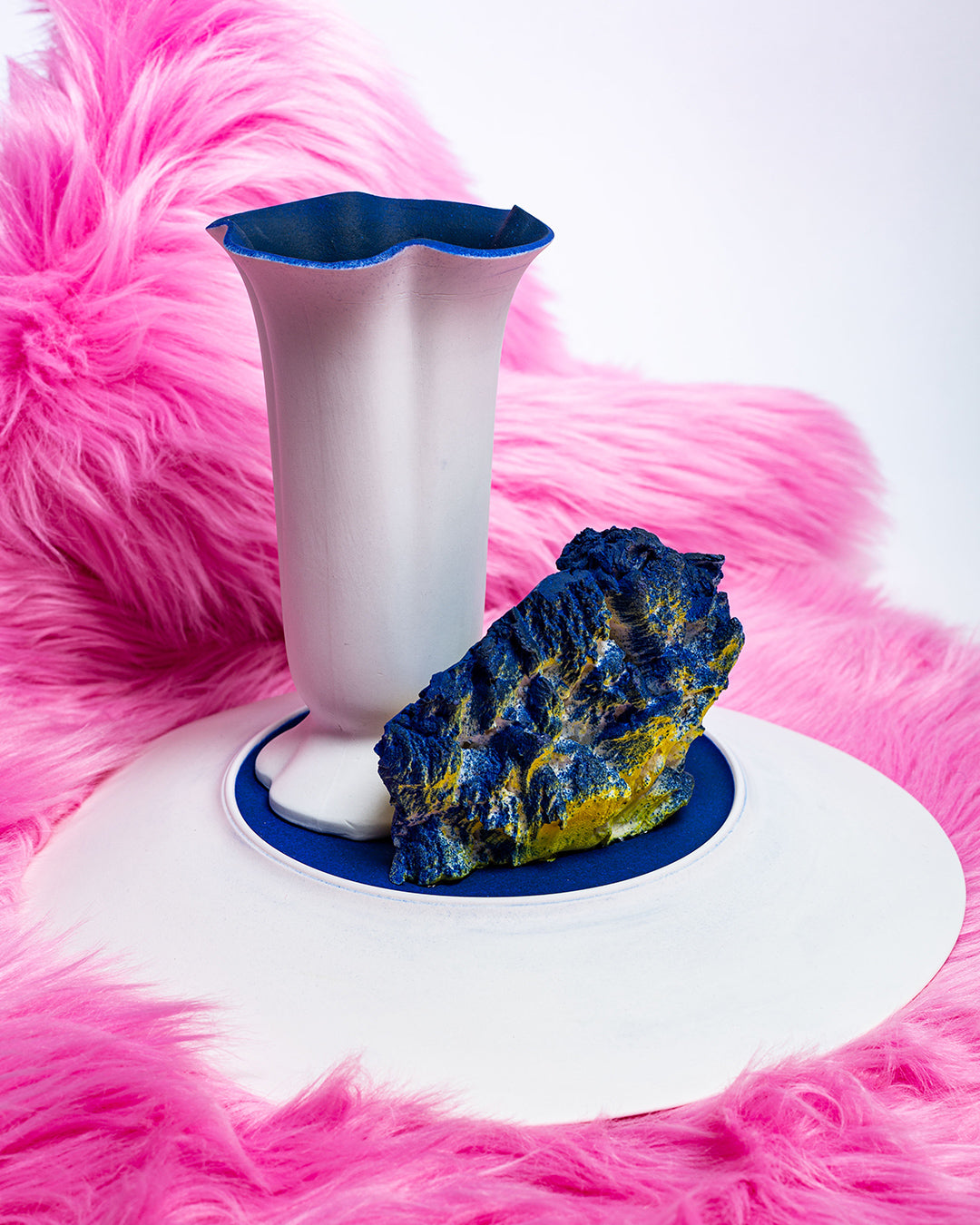 Shipping costs and delivery time calculated at checkout


UNIQUE PIECE


SCULPTURE
Porcelain, Cobalt, Epoxy

Adfluentia, from Latin, the abundance of material goods is a series of functional sculptures which reuse the porcelain scraps. Porcelain is a very demanding materials and in the course of its long process a lot of pieces get lost because of their defaults in color, glazing, deformation. In the industry, the average of perfect porcelain pieces is 1 for 5.

By collecting the porcelain scraps over the course of her own development projects, Jessie Derogy creates unique pieces by assembly and collage. Each sculpture is worked to embrace the flaws of all the pieces that compose it, and makes it unique. Cobalt blue is historic in porcelain and is employed here to unite shapes through color.

Every piece conveys the image of a vase and can be used as such, but leaves room in its composition for interpretation and appropriation of its functions.



25 x 30 x 30 cm
2.3 kg
Cobalt blue, Yellow and Porcelain electric firing
Limoges


INSTRUCTIONS

Handle with care
Do not bump or smash
Can be cleaned with a moist cloth (on the white part)
Can be cleaned with a soft brush (on the blue part)
The top part is removable to help you pour water inside


JESSIE DEROGY

(b.1993, France) is an experimental designer based in France. She obtained a MA in Contextual Design at Design Academy Eindhoven in 2017. Her practice is motivated by a critical approach toward the design field, (production, meanings, representations, aesthetics). Her way to work gives her the ability to play within her contemporary context, taking each new project as an opportunity to counter rules of her field. She uses object as a medium to raise questions, to positioned herself within the design practice. Being able to ignore the formal conventions of the object design field allows her to explore and develop new stories and aesthetics. The result of her practice oscillates between "functional sculpture" and "sculptural object", blurring boundaries between art and design.