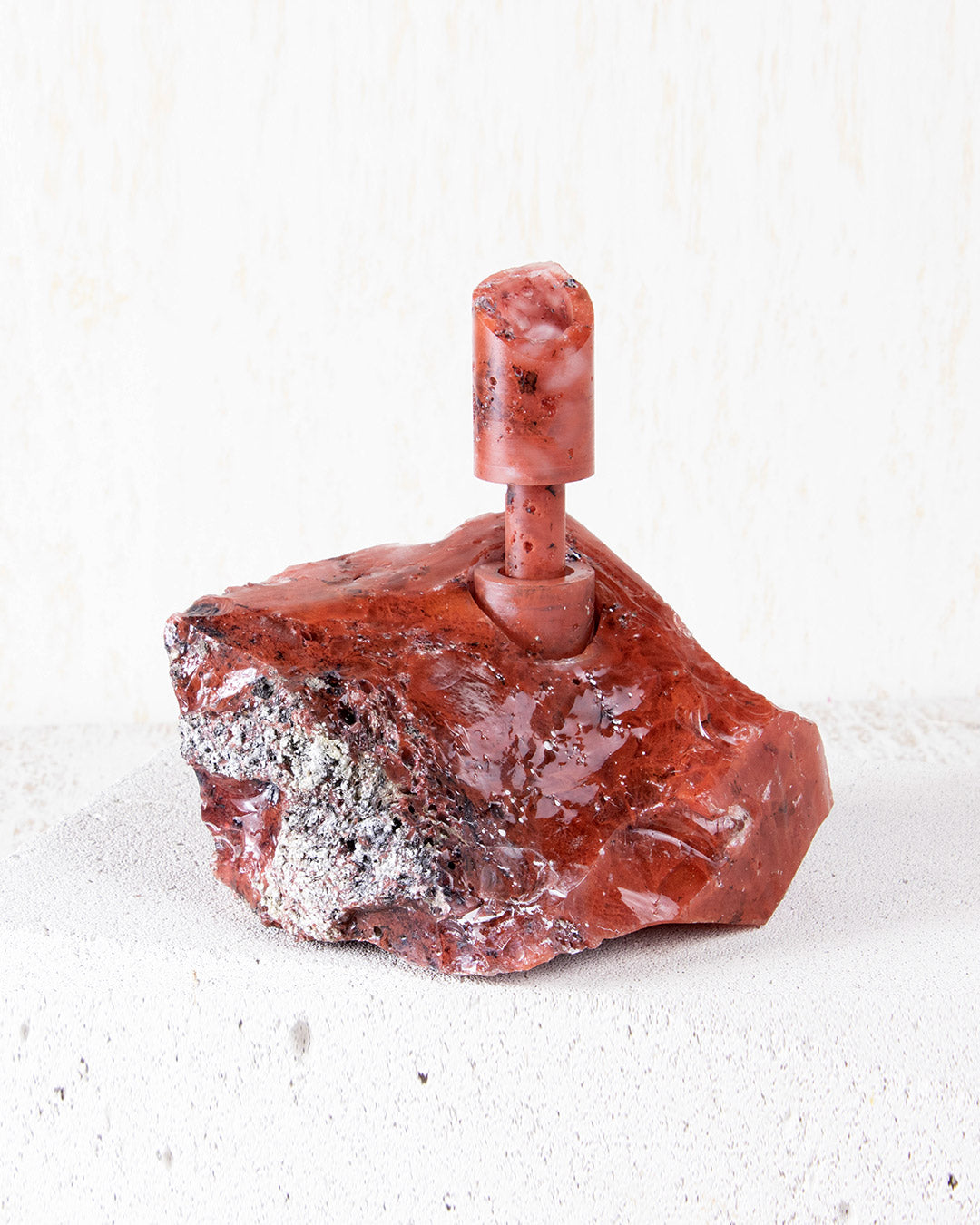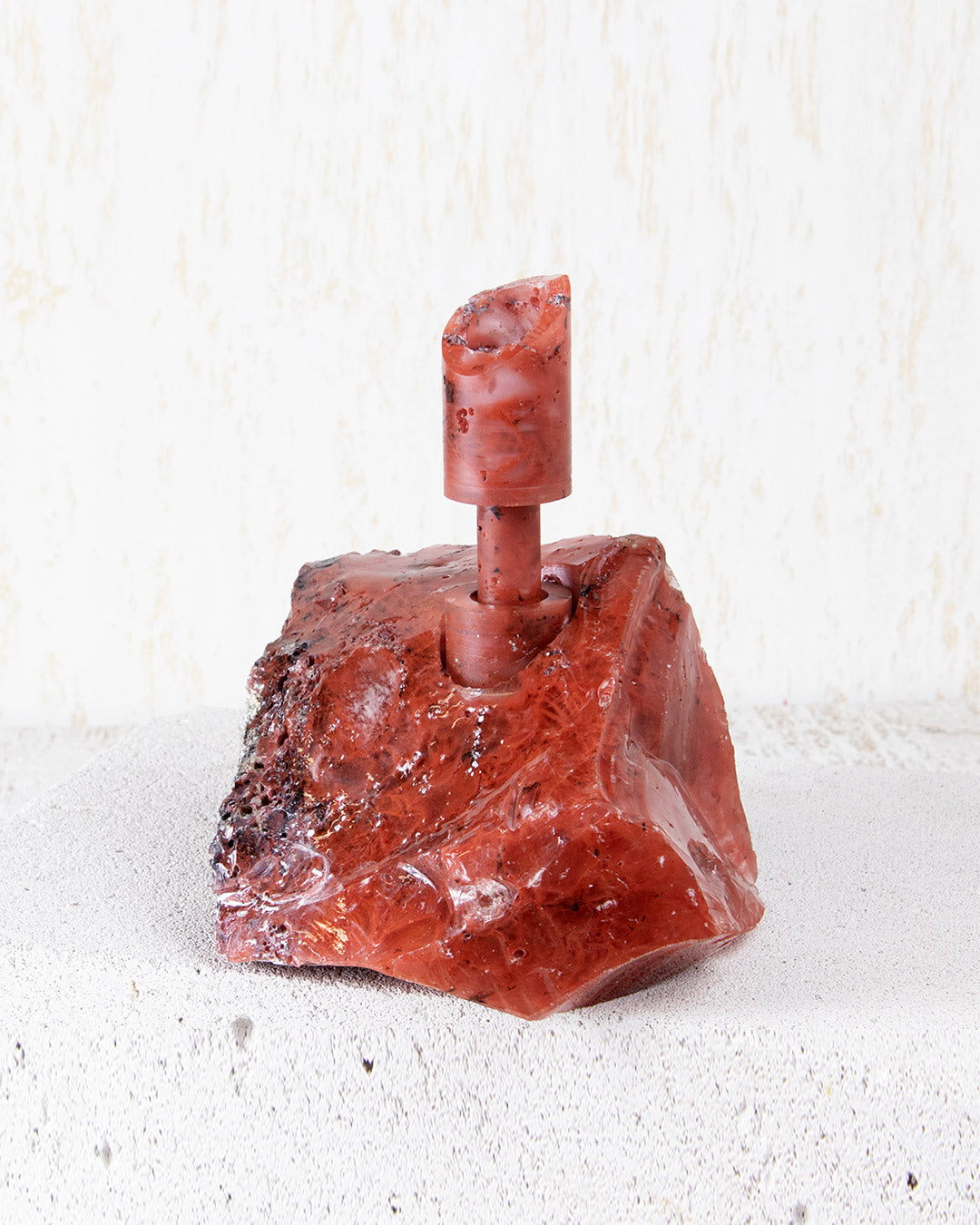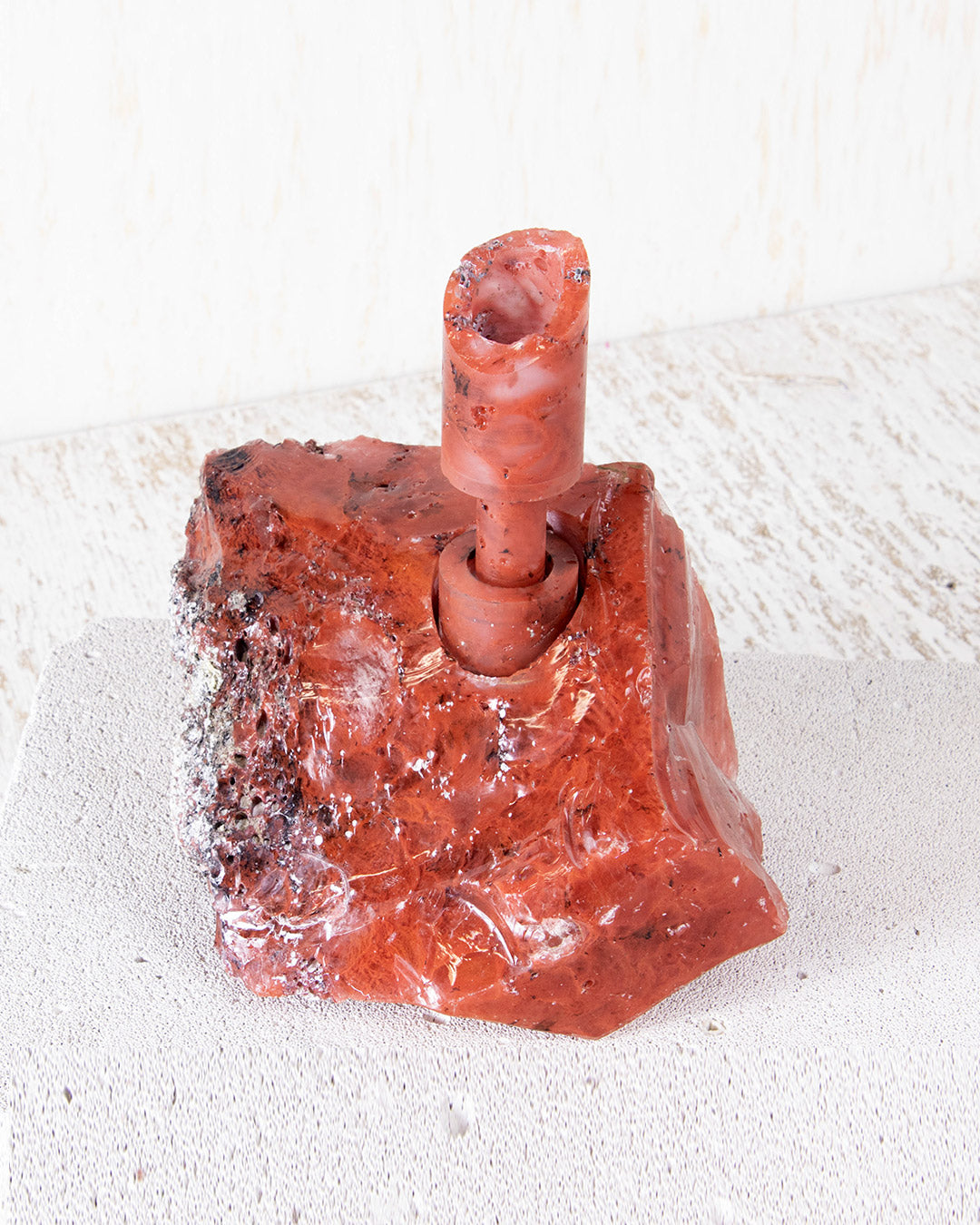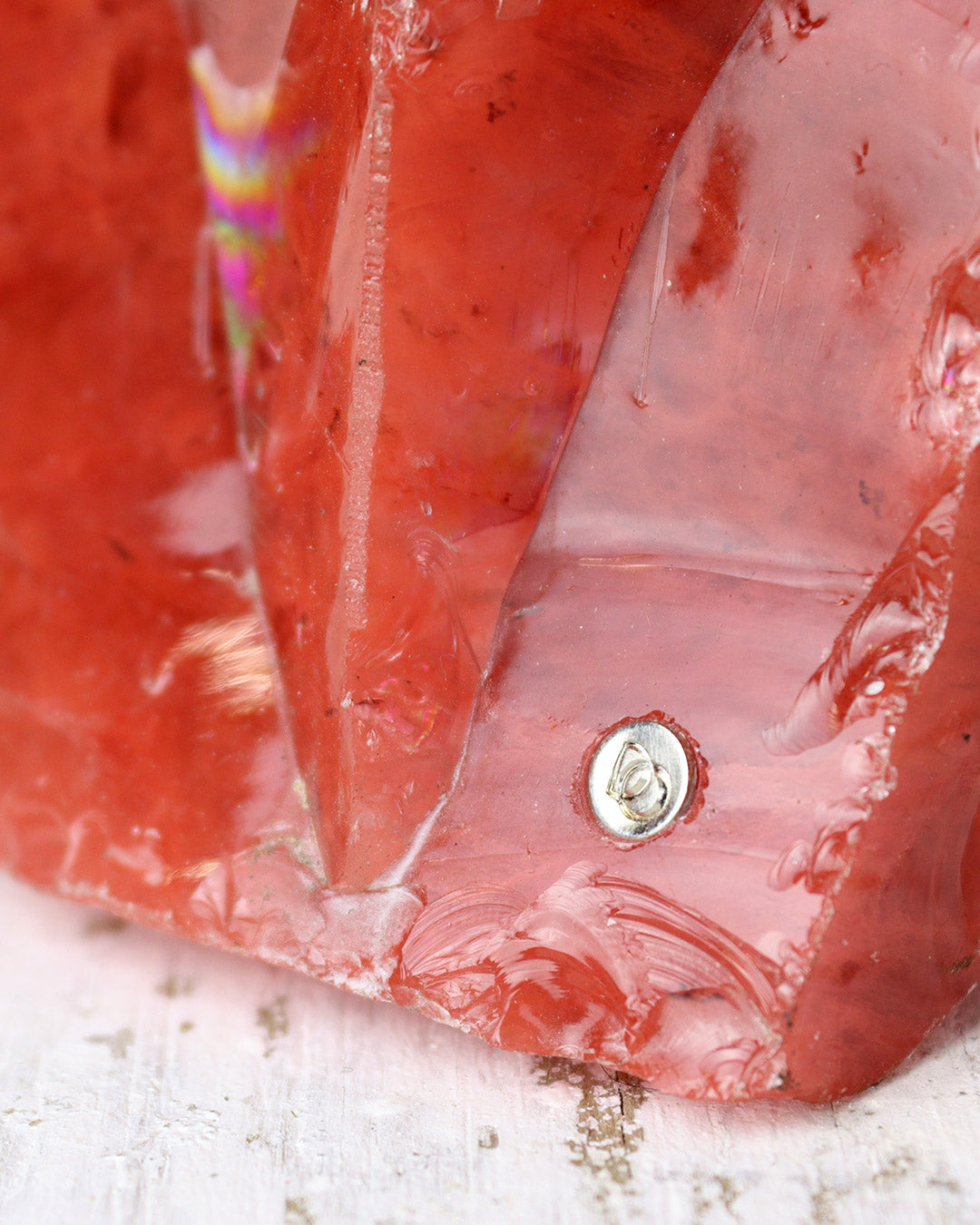 Abra-Candelabra — Red Glass
Shipping costs and delivery time calculated at checkout


UNIQUE PIECE


CANDLE HOLDER
Red glass, aluminium

This Red-Glass candleholder is one item of the project 'Abra-Candelabra'. Abra Candelabra is the first series of candle holders of our Lux project. Stone and fire are connected in an ageless bond. A sparkle created by clashing two stones with each other has been igniting fire over centuries. At the same time stones are used to safely border campfires.
The classical shapes of candle holders are brought to light by extracting it from the core of a stone. The warmth of the stone and intimate flame, reflect on our interior  environment. Set in a 21 century interpretation, it connects a timeless design type with a primitive appearing but contemporary driven technologie.


16.5 x 20 x 19 cm
2.65 kg
Dirty red, Semi-transparent
Antwerp


INSTRUCTIONS
The candleholder should be placed in the interior environment. In order to avoid outdoors potentially hazardous conditions (such as overheating by sun or candle flame extinguished by wind).
The candle flame should be extinguished by the candle extinguisher only ! (such as the one delivered in the package).
Cleaning - avoid usage of chemicals.


Studio DO

Based in Antwerp, Studio DO is a stone cutting atelier founded by Dana Seachuga and Octave Vandeweghe. These two creatives work independently: Dana as a jewellery maker and Octave as an artist. For Studio DO they joined forces and share their creative visions and expertise. 
Driven by their affection for stone cutting, they research the material and cultural role of (gem)stones within the realm of functional objects. Using basic interventions, shapes and aesthetics, they try to search for the minimal action necessary to give a rock a (traditional) function.
Studio DO works on design projects and takes commissions related to stone, art, design objects and jewellery. Label & Labour stand along each other as one, becoming inseparable.