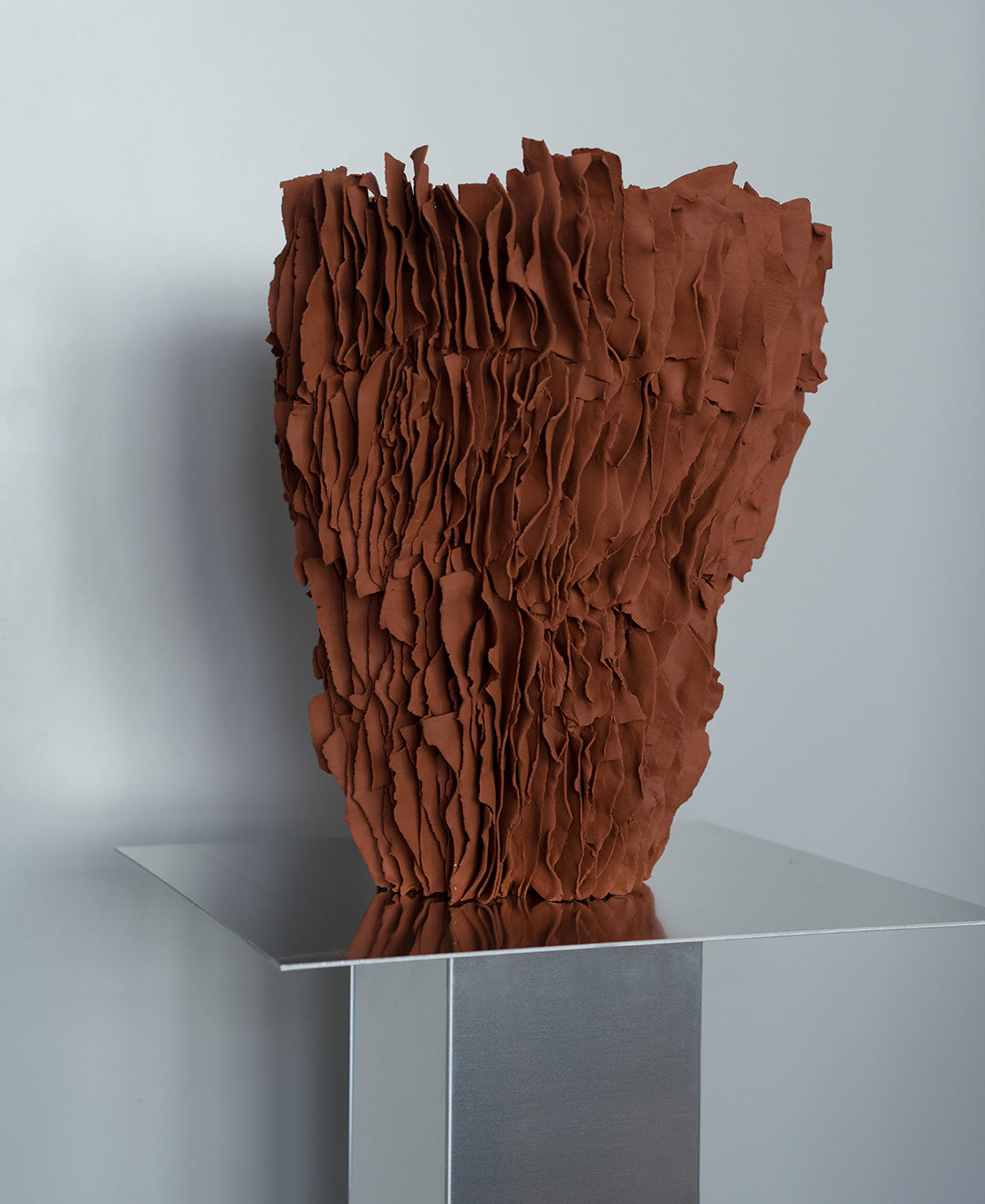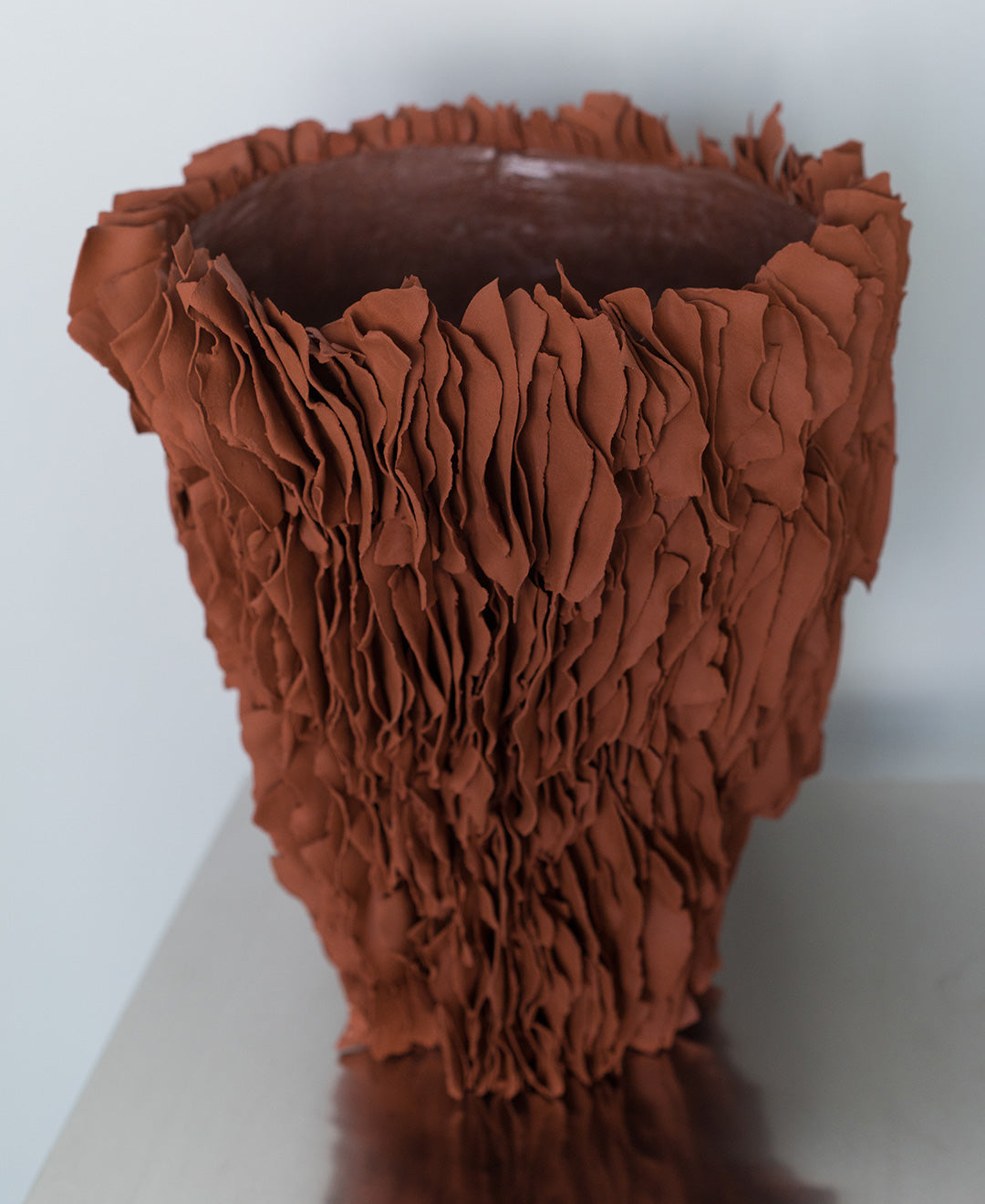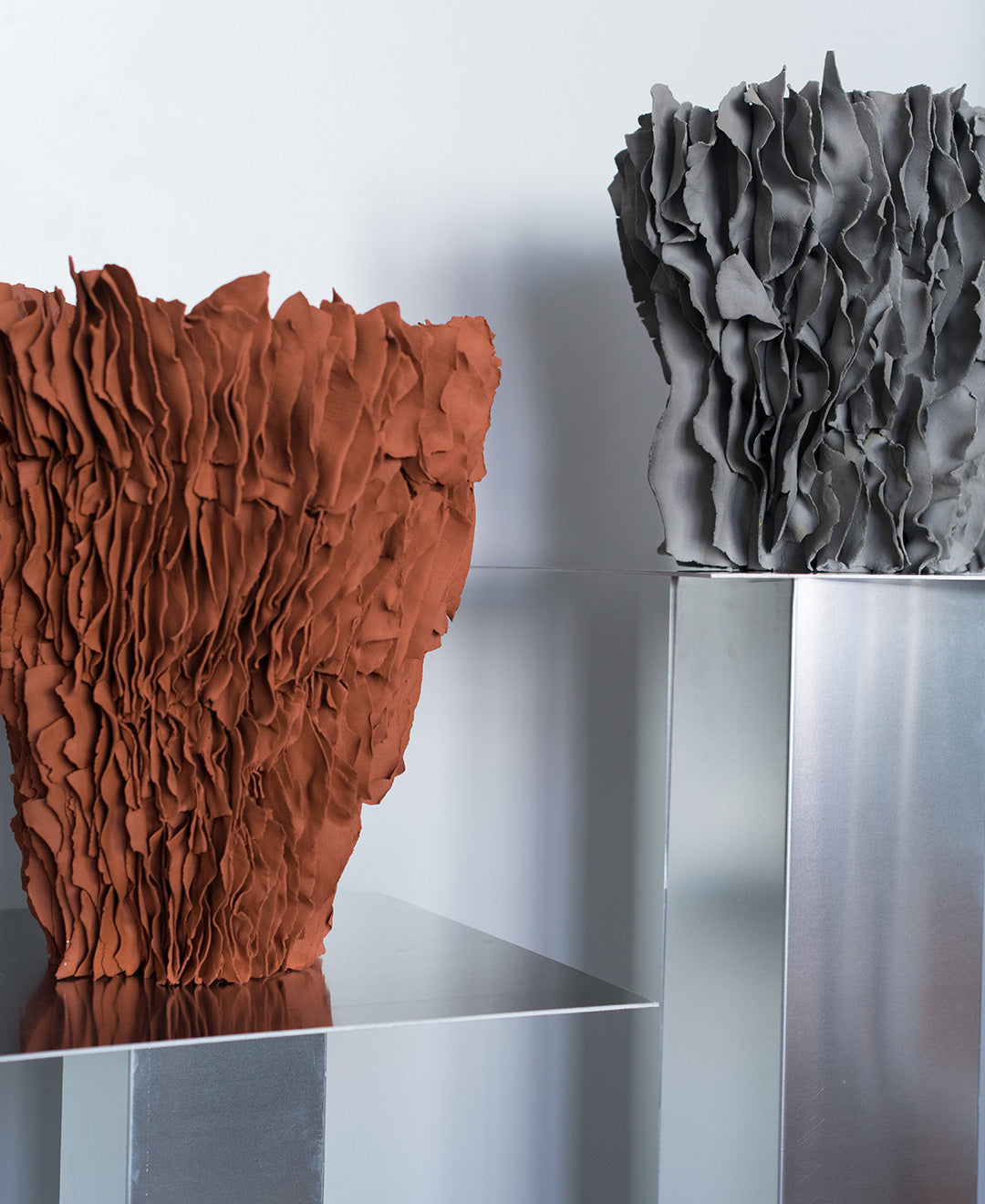 A walk in the forest Vase N.01
Shipping costs and delivery time calculated at checkout


UNIQUE PIECE


CERAMIC VASE
Ceramic, Glaze

Nature is a central theme in Julianas' work. By studying textures, structures and colors from nature and by observing, discovering and collecting, she approaches natural forms and found objects and translates them into new works through material experiments. She uses her expertise in ceramics to create sculptures that irritate, fascinate and play with the viewer's perception and expectations.

In several hours of work and under high concentration, each individual lamella is placed separately on the clay body. After the high fire, the sculpture is very stable and still retains its elegant and fragile appearance.


Ø 32 cm
4.6 kg
Red
Berlin


INSTRUCTIONS
It is waterproof and can be used as a Vase. Fill in up to 10cm of water or use a floral foam, soacked with water.
This product is handmade, meaning that each single object is unique. Ceramic can be fragile, so be careful when handling the object. Scratches, flaws and small cracks are part of giving the object a soul. 
All pieces are glazed from the inside.


JULIANA MAURER

She is a multidisciplinary artist and designer driven by a curiosity for unconventional interactions with materials. Her approach is a mixture of controlled and uncontrolled processes to create a space for unexpected outcomes. Always with the focus on the material as the main actor and guide. She combs her surroundings, nature and everyday life in order to find a surprising exchange between surfaces, materiality and shape.
Her material explorations are implemented in graphics, objects, material research as well as in sculptures, photography and spatial installations.