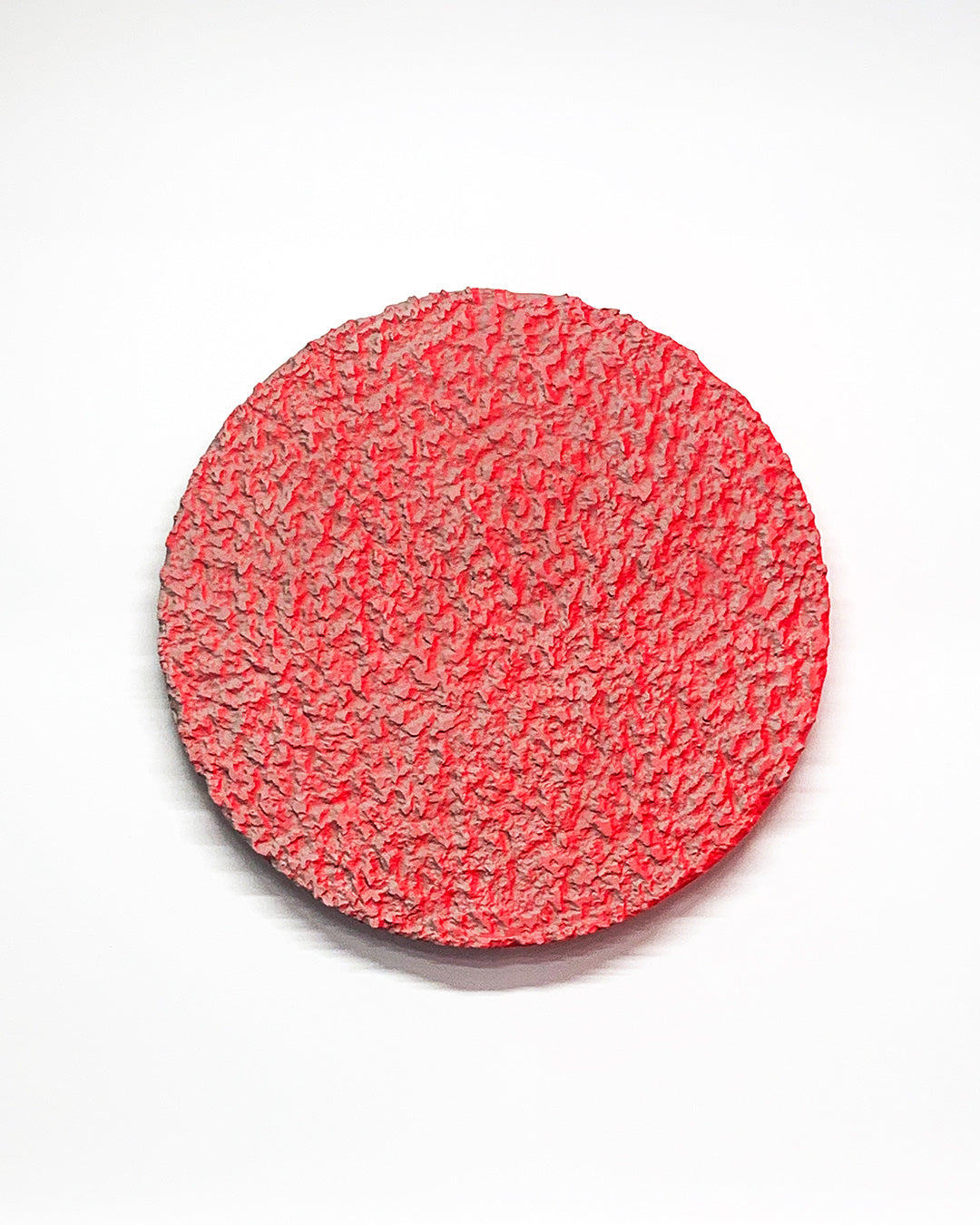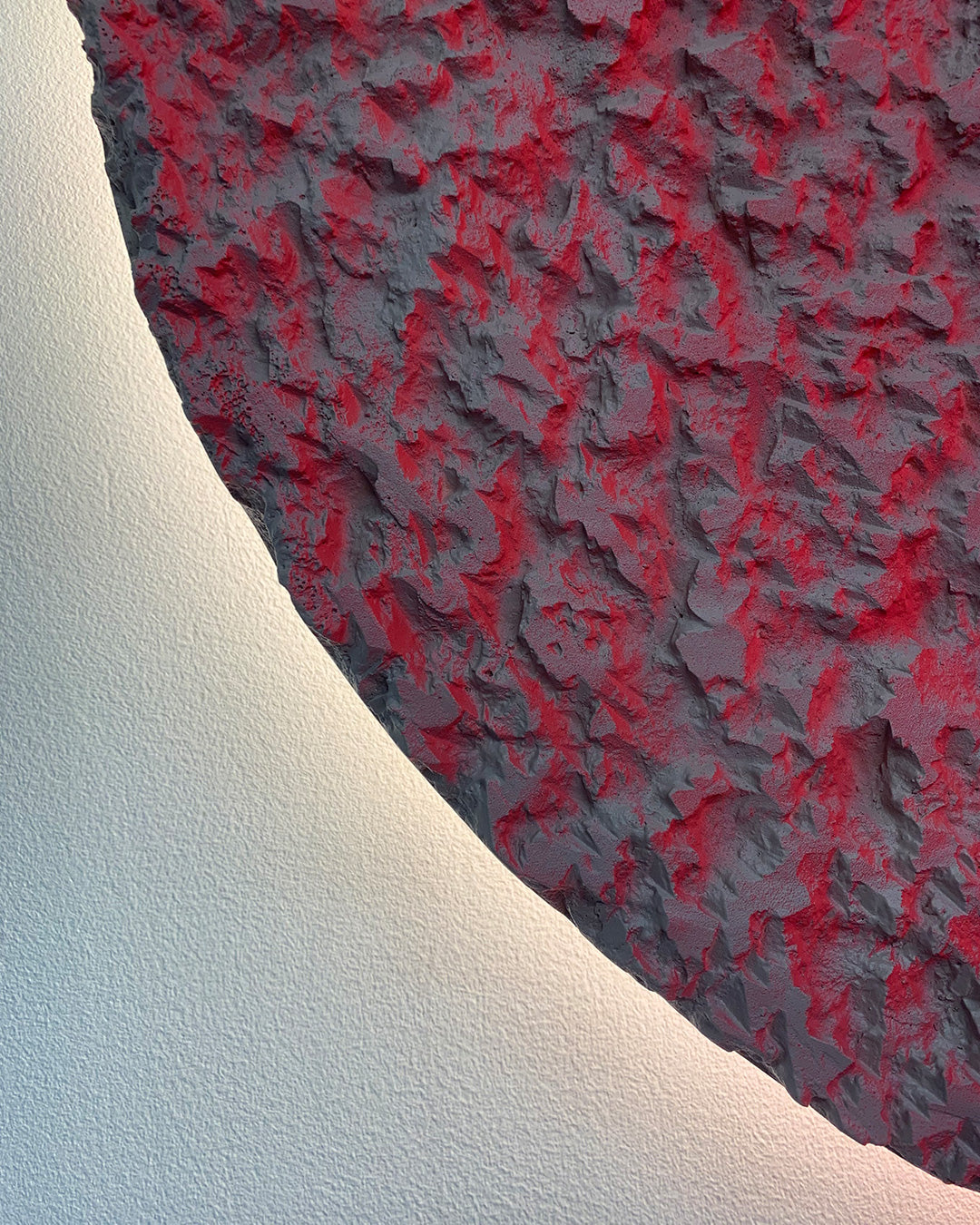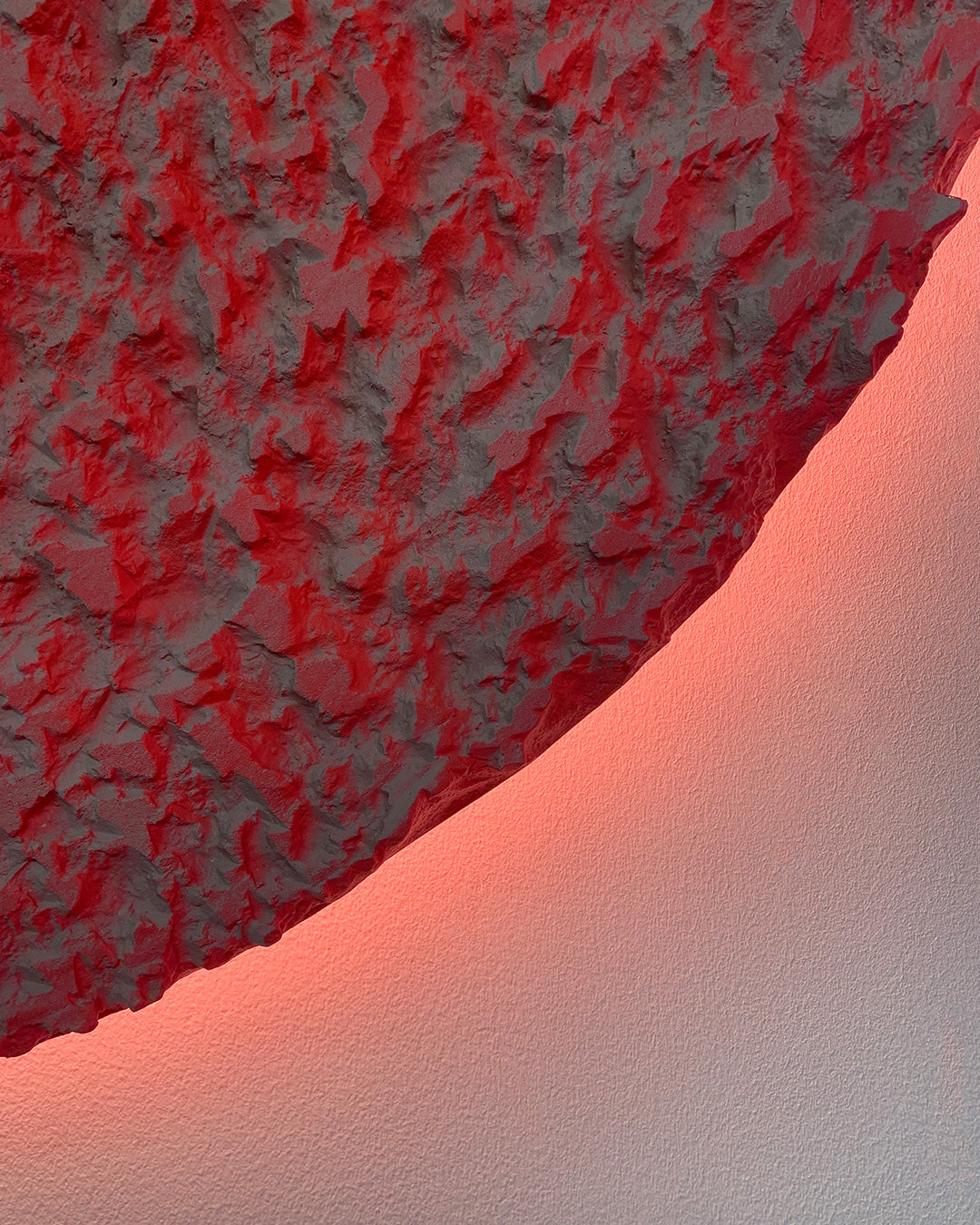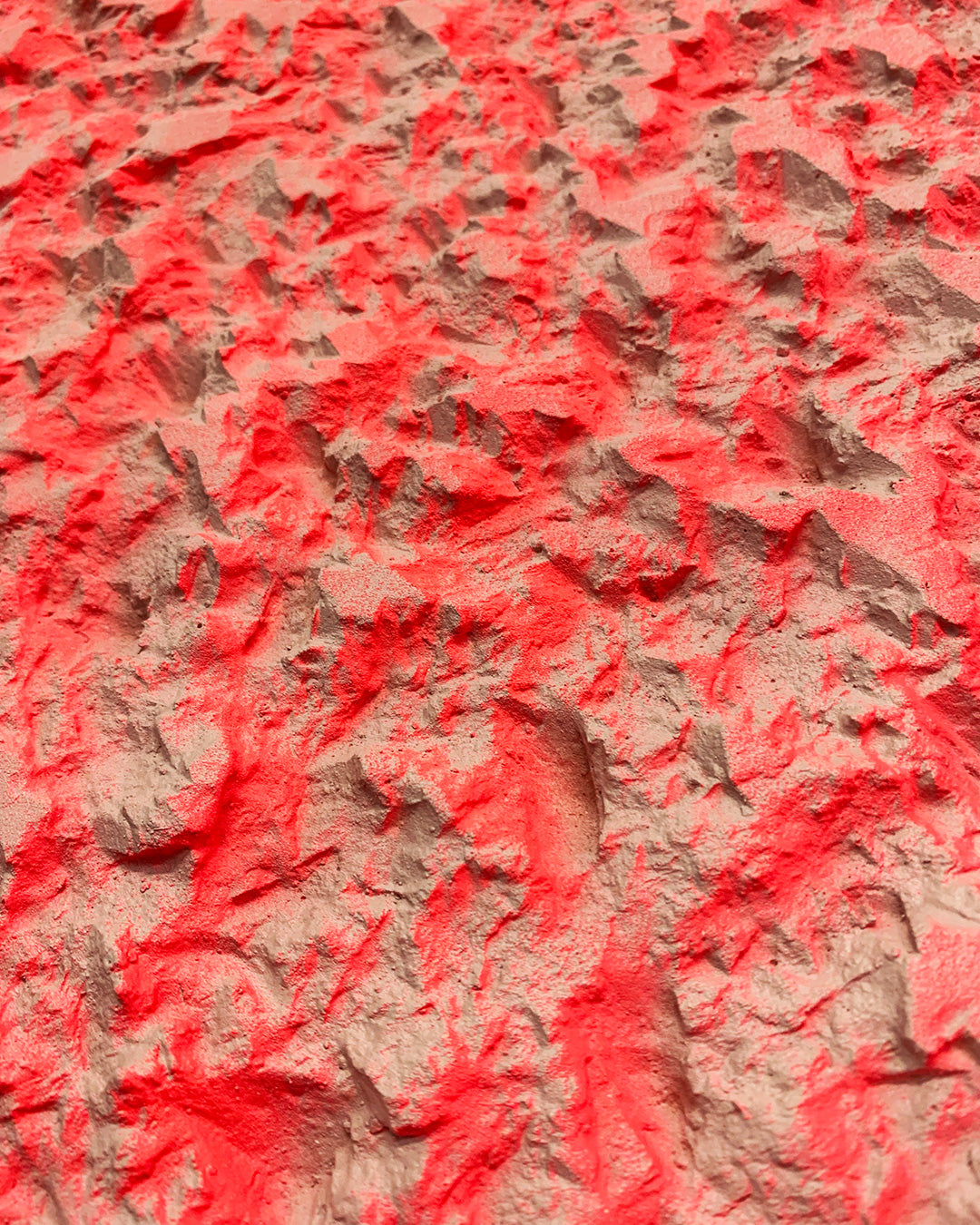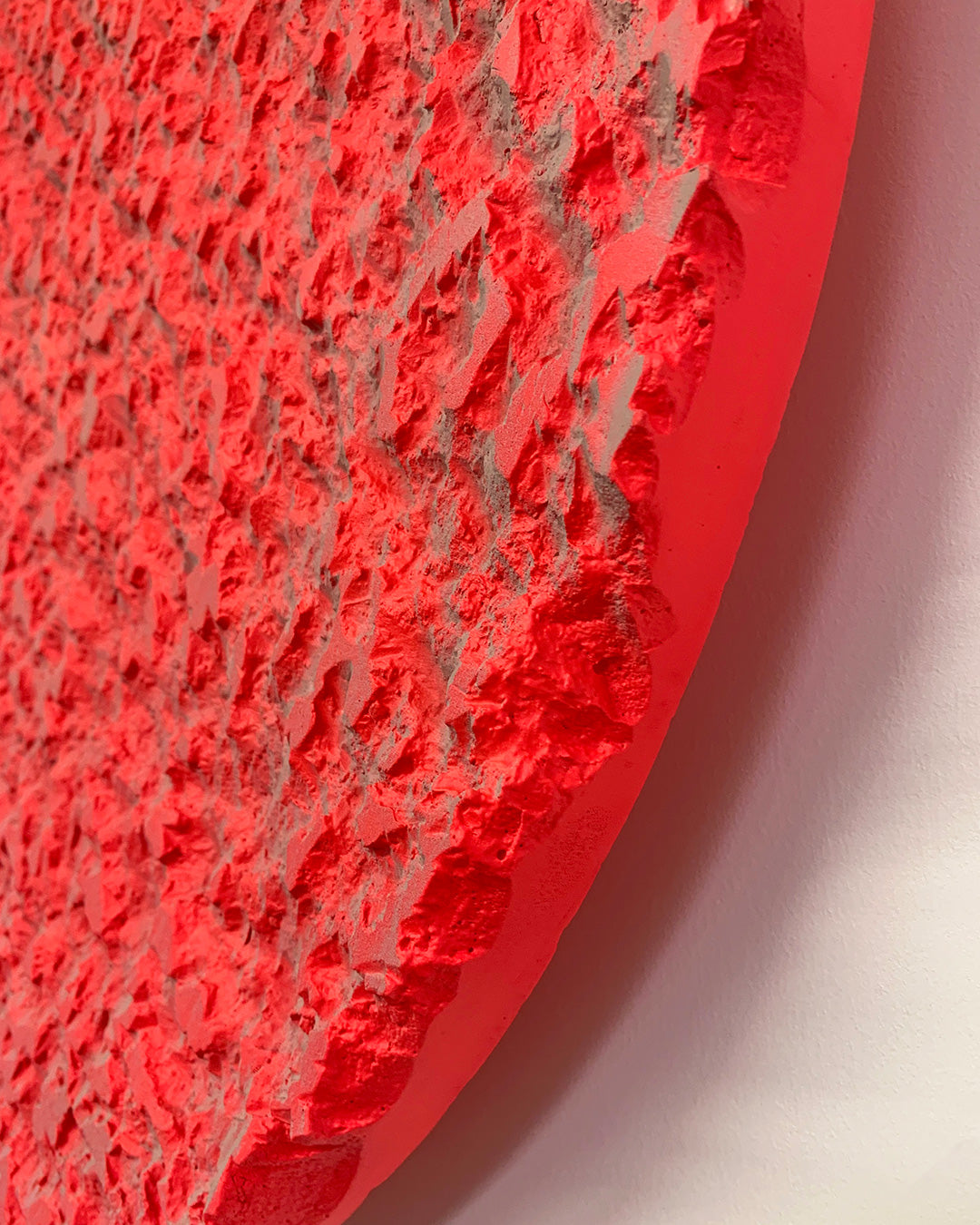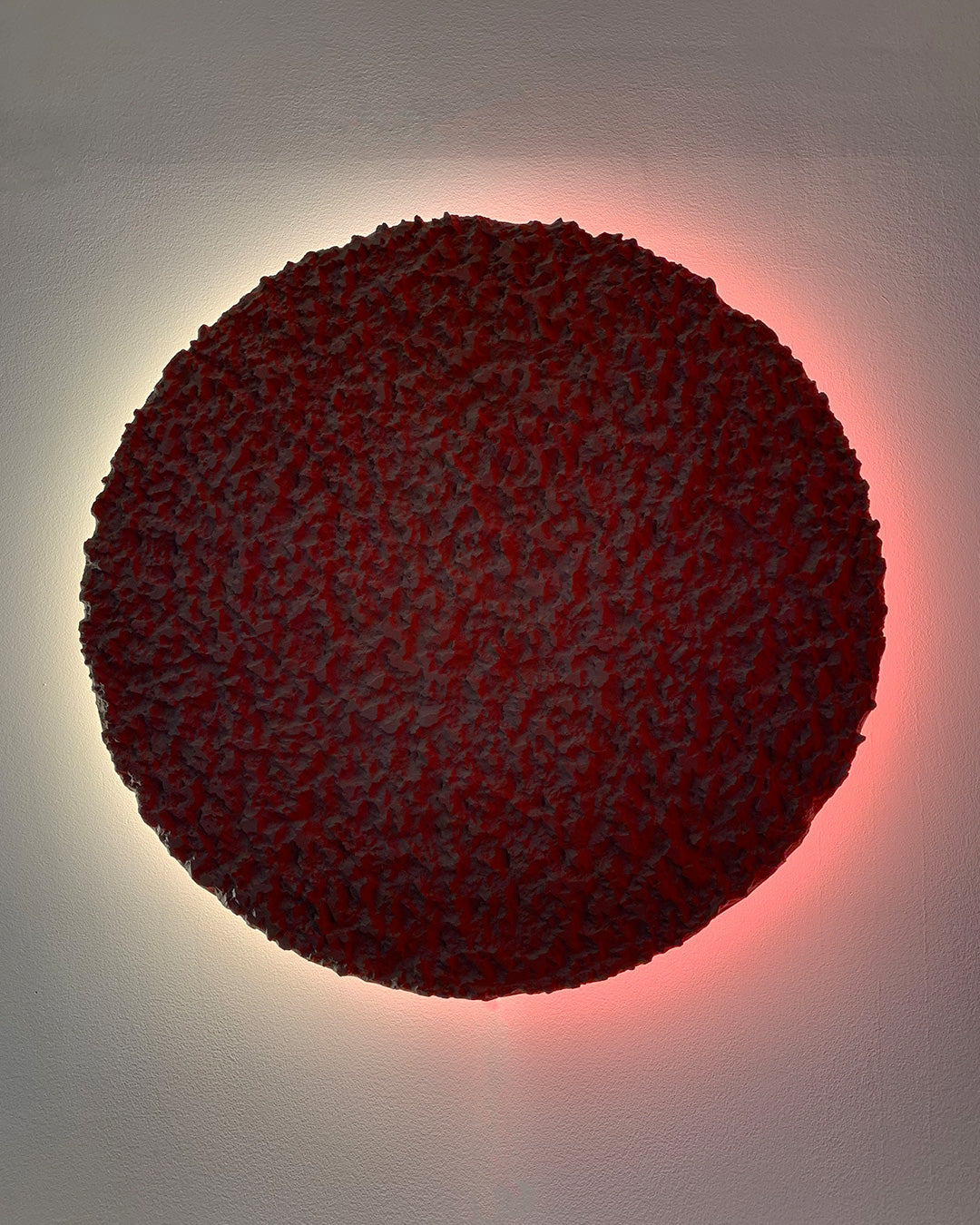 Shipping costs and delivery time calculated at checkout


UNIQUE OBJECT


WALL LIGHT
Paris plaster, water-based spray paint, wooden structure, led ribbon, sprayed pmma


This light is a sculptural object from elsewhere. EOS is inspired by lunar craters and moonlights moon. Fascinated by space and the many elements that orbit it, this lamp is created as a component cosmic. Made of cast and sculpted plaster, the material is stabilized and then tinted. Domed under two different axes, the chiaroscuros are highlighted in order to accentuate the volumes of the craters.

This luminous sculpture shows a landscape with colored reliefs. A kinetic is provoked
by the displacement of the one who observes them, while gravitating around. The backlight caused by its own light projects us into the unexpected vision of an eclipse. The halo created by the reflection of its own light then captures the colors of the lamp to diffuse them on the wall. On the border between reality and illusion, Éos plays with a poetry of fascination.

Every piece is unique and handmade.


Ø74 x 8 cm
18 kg
Neon red, Beige
Paris



INSTRUCTIONS
This luminaire is to be hung on the wall thanks to its French cleat system (wooden part to be fixed first on the wall to easily place the lamp on it). It is intended for connection to sector. But the latter can be attached directly to the wall.

Do not shock, fragile object

Mathilde Gullaud
Independent designer and exhibition scenographer, Mathilde Gullaud is passionate about materials and their intrinsic aesthetics. Thanks to the constructive principles that she develops, she draws attention to these materials by highlighting their beauty. With a background in Object and Space Design at the National School of Fine Arts in Lyon, and a post-graduate Design & Research at the School of Art and Design in Saint -Étienne, she founded her studio in 2013.

In addition to design and scenography projects, she does not hesitate to extend her practice to other fields relating to objects and space such as artistic direction, set design, signage design or creation. immersive sets and staging. Today she puts her experience at the service of institutions, galleries, companies, but also brands, in order to offer them a new look and a global artistic and visual reflection.