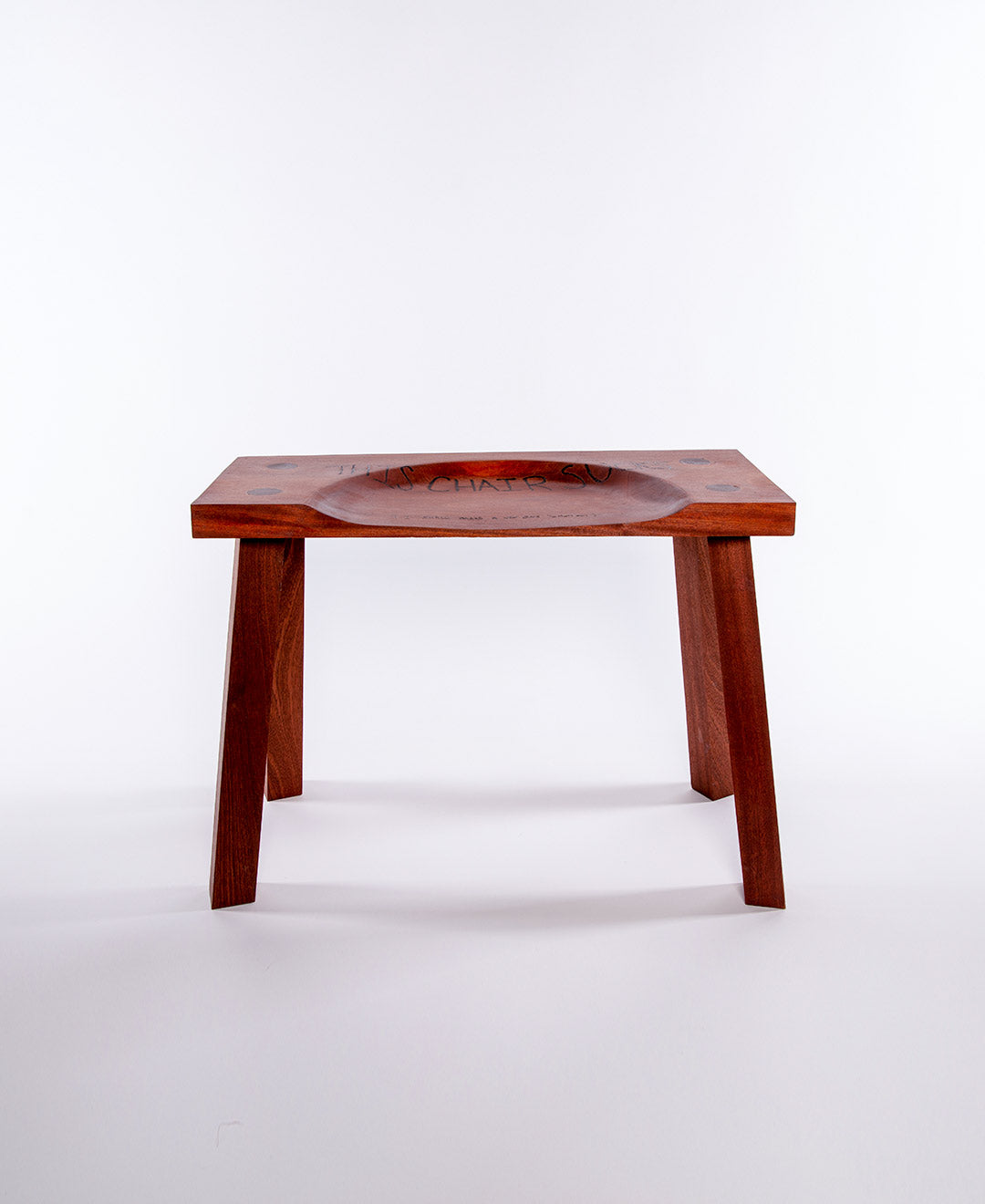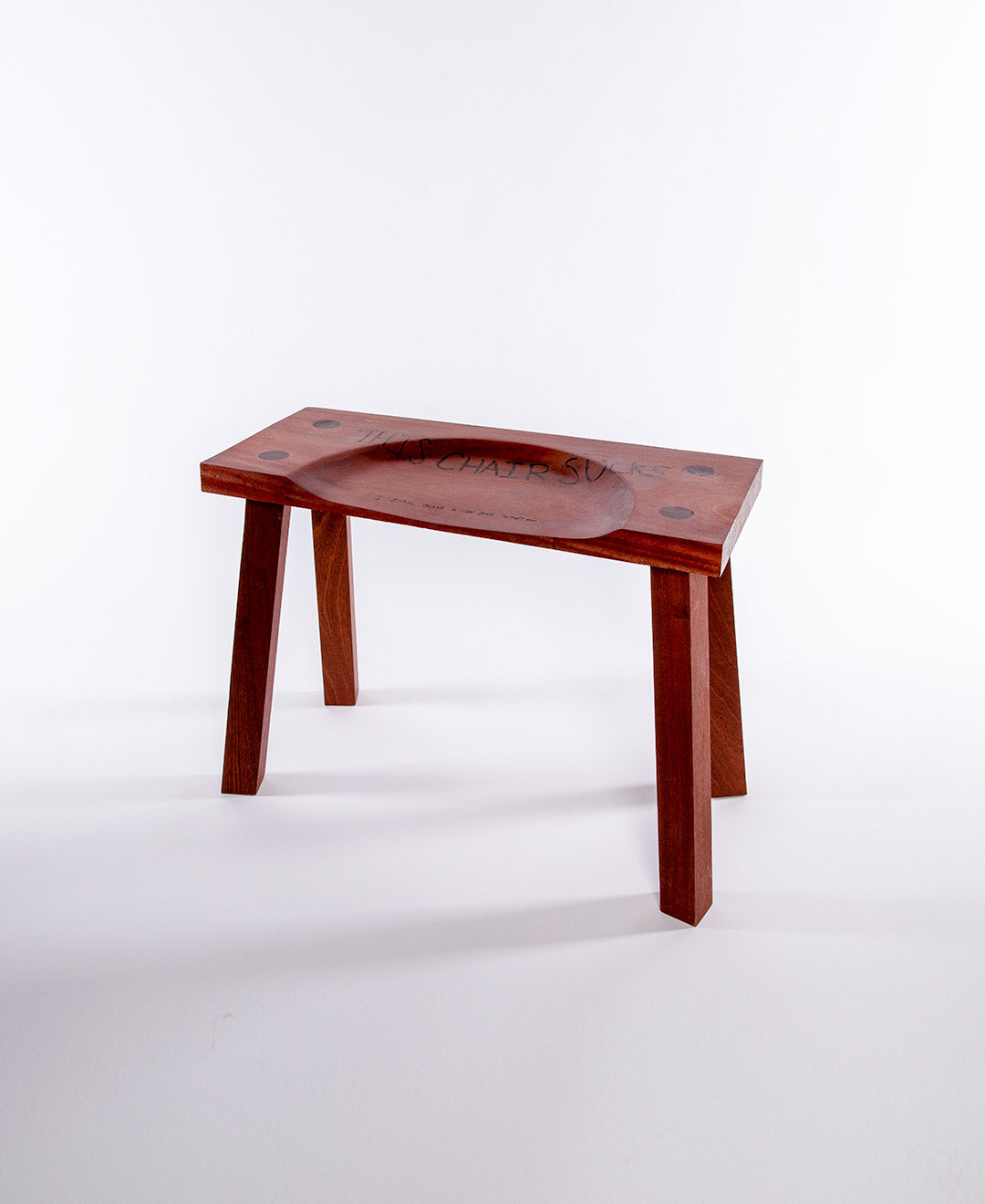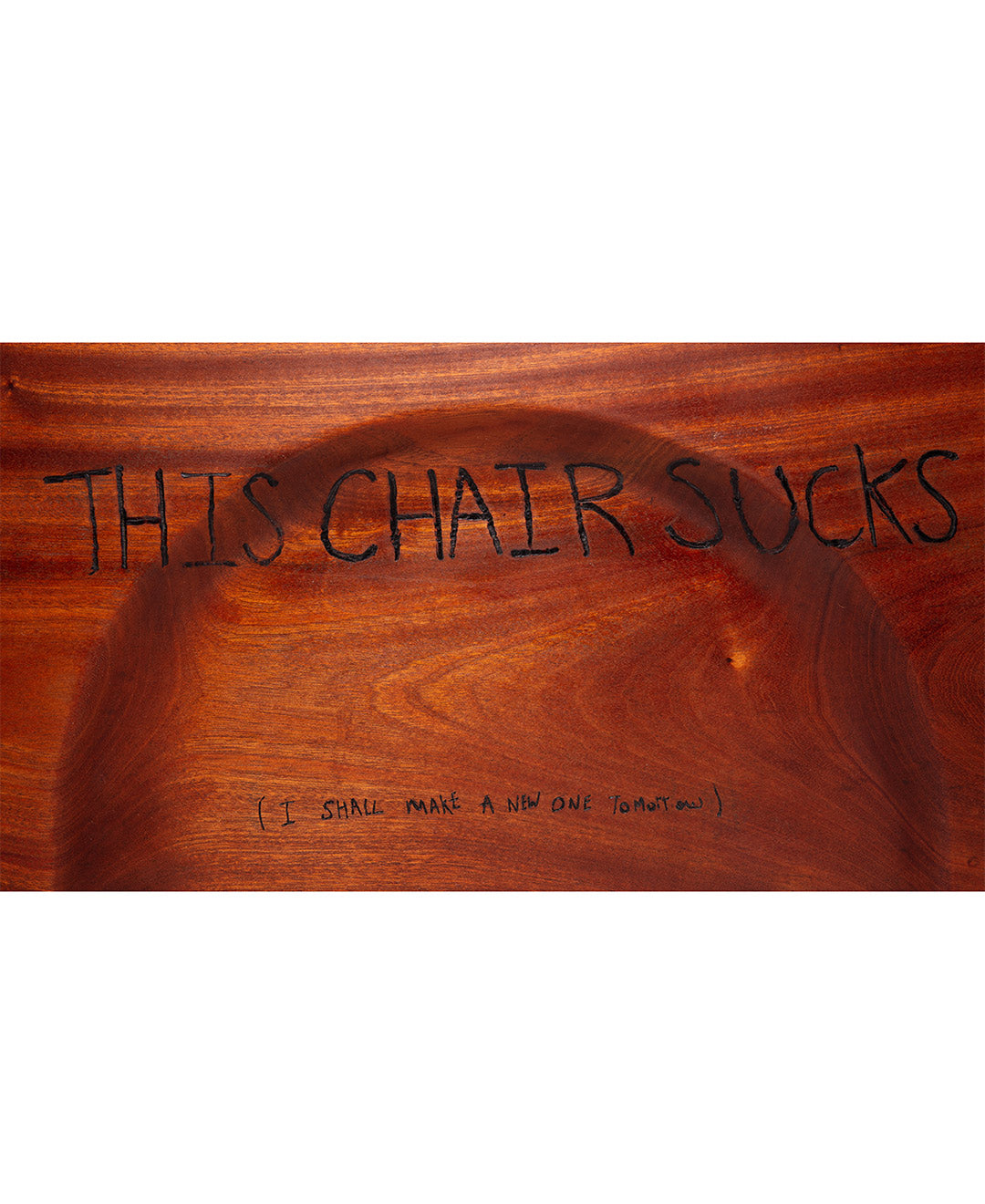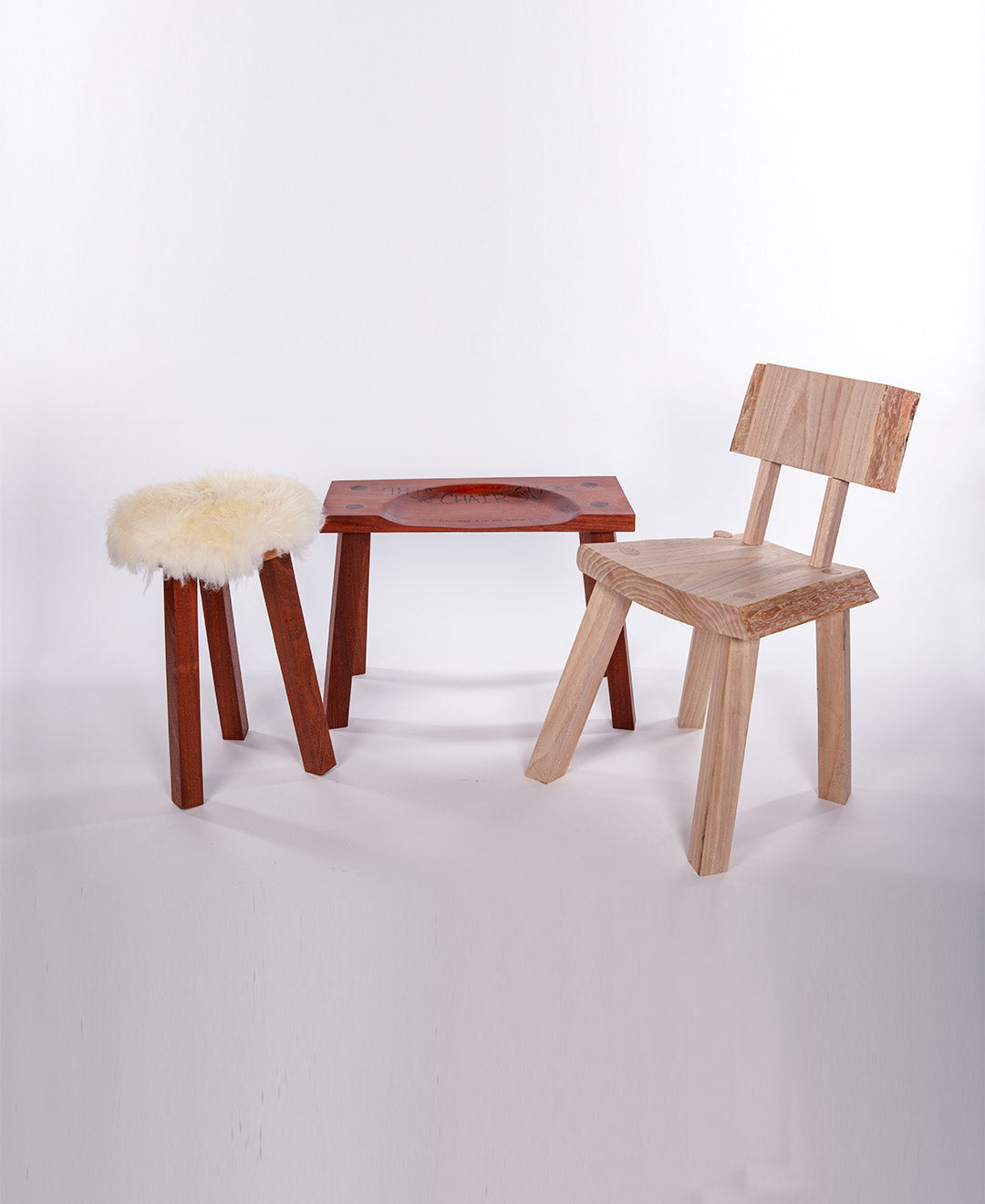 Shipping costs and delivery time calculated at checkout


UNIQUE PIECE


BENCH
Wood Sapele


This chair expresses the self doubt and frustration we experience whenever we try to make anything. The piece is hand planed and carved  from Sapele. Carving Sapele is never usually done because of its interlocking grain, this was a mistake made in the process of making, an example of our naivety. The underneath of the stool is left with a rough hand- planed finish, a gesture to the fact that we cannot yet afford real machining tools, nor know how to use them. The decision we made to call it a 'chair' when it's really more of a stool or a bench represents our own predisposition to compare our work to those works which are non-comparable.



25.5 x 60 x 45.5 cm
5.9 kg
Dark Wood
London


INSTRUCTIONS

At Six Dots design, all of our pieces are primarily works of art and should be treated as such. Each piece is hand made, unique and made using inherently strong and long lasting methods of construction. None of our pieces have, however, been through any strength or safety testing. Six Dots design, therefore, cannot guarantee the longevity or safety of any piece. Re-oiling of the piece must be done using traditional Danish Oil. Caution must be taken if re-sanding the piece to not remove any of the pyrographic lettering.


SIX DOTS DESIGN
Founded in 2020 by artist and designer Joseph Ellwood, Six Dots Design is the result of a passion for design, architecture and beautiful objects.

Our aim is for everyone to love the objects surrounding them. We believe that good design not only fulfils its explicit role but serves as constant inspiration to those around it. This is what we strive for at Six Dots Design. We are currently based in West London.