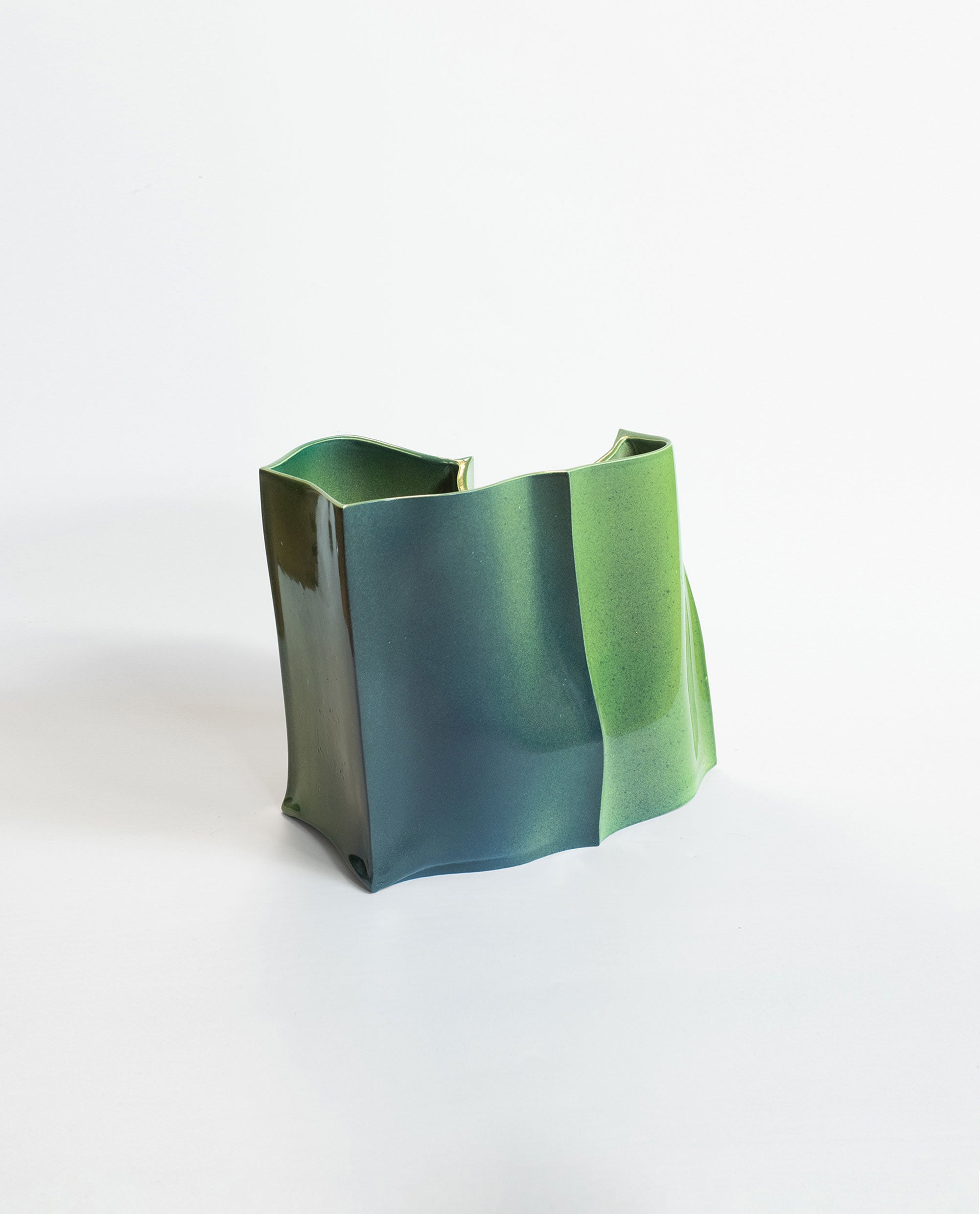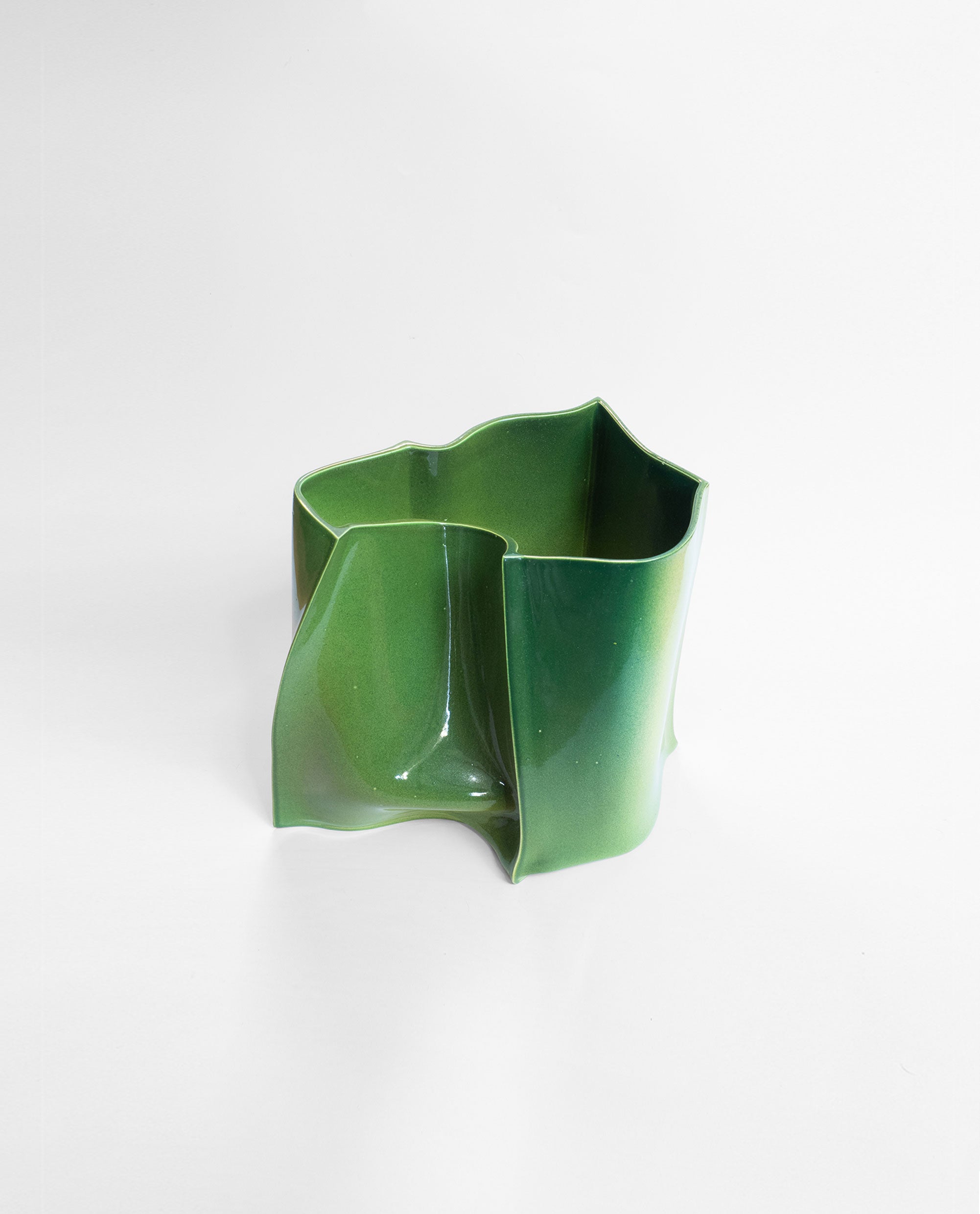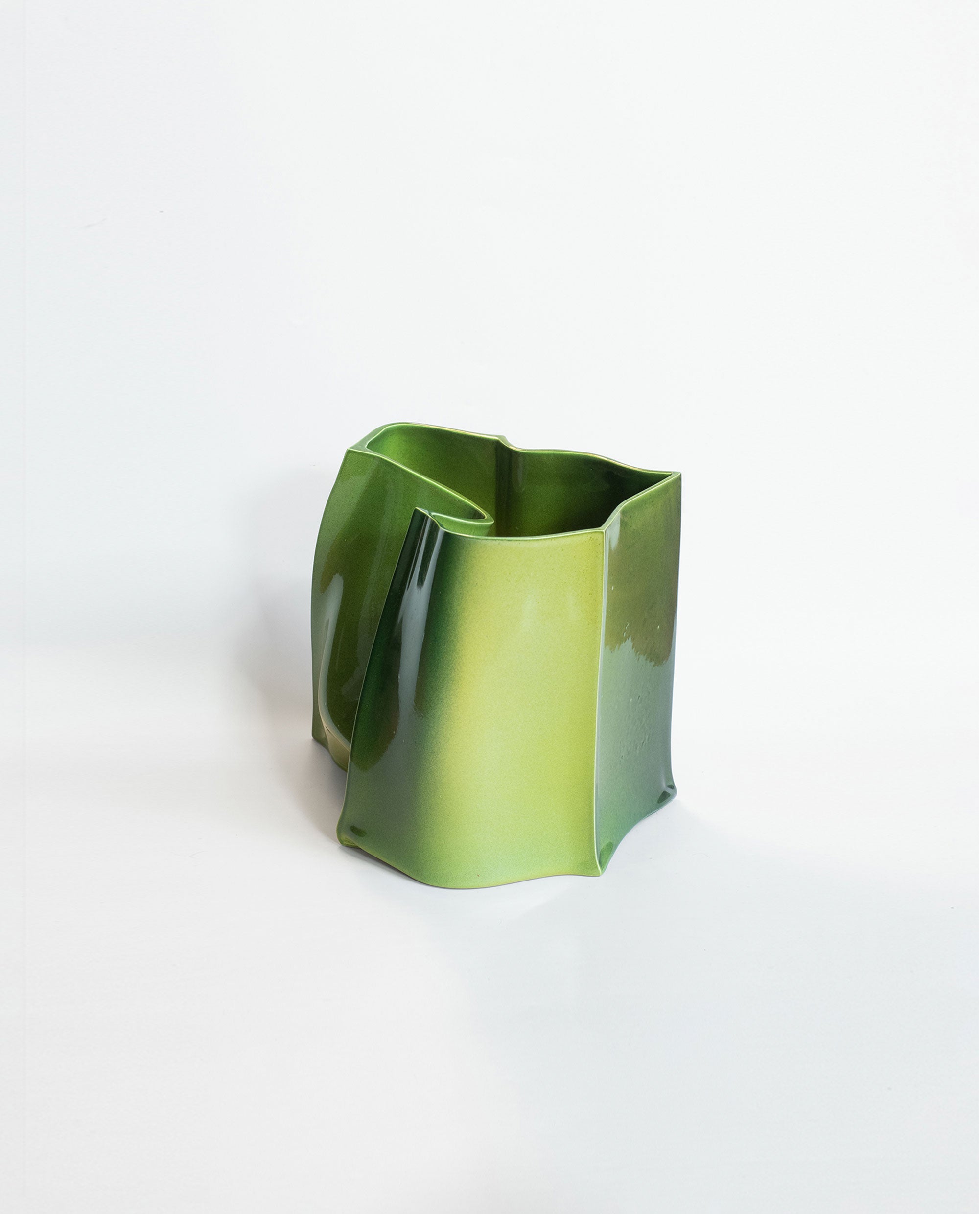 Shipping costs and delivery time calculated at checkout

NO LONGER AVAILABLE

UNIQUE OBJECT


CERAMIC VASE
Ceramic, Underglaze, Glaze


"These ceramics are deformed on a body vibration plate right after being taken out
of their mould. The plate has its origins in the fitness industry and is a hijacked
tool to explore new ideas and processes.
My work seeks to explore and interfere with traditional mechanisms of creation
by salvaging materials and processes and clashing them with snippets from
different realms." — Philipp Schenk-Mischke


20 x 27 x 20 cm
1.5 kg
Green, Navy
London

INSTRUCTIONS

Handle with care, don't use solvents.

PHILIP SHENK-MISCHKE

We are zombie-walking through a time hugely influenced by (digital) consumption and information overload. Billboards and screens are omnipresent signifiers of a world that is constantly trying to sell aspects that supposedly improve our lives. As a designer and artist, I am seeking to question how we negotiate this environment.

In my work, I look for juxtapositions from opposite spheres to elevate craftsmanship, commonly regarded as inherently traditional, with digital and hyper-consumerist undertones. This often results in functional material explorations and iterations, influenced by "tasteless" artefacts borrowed from the realities of Amazon Prime, Alibaba and Ebay. My approach is fuelled by wonder and curiosity. I try to question the various functional structures that already exist and to create new values by intervening and disrupting familiar processes, systems and relationships.