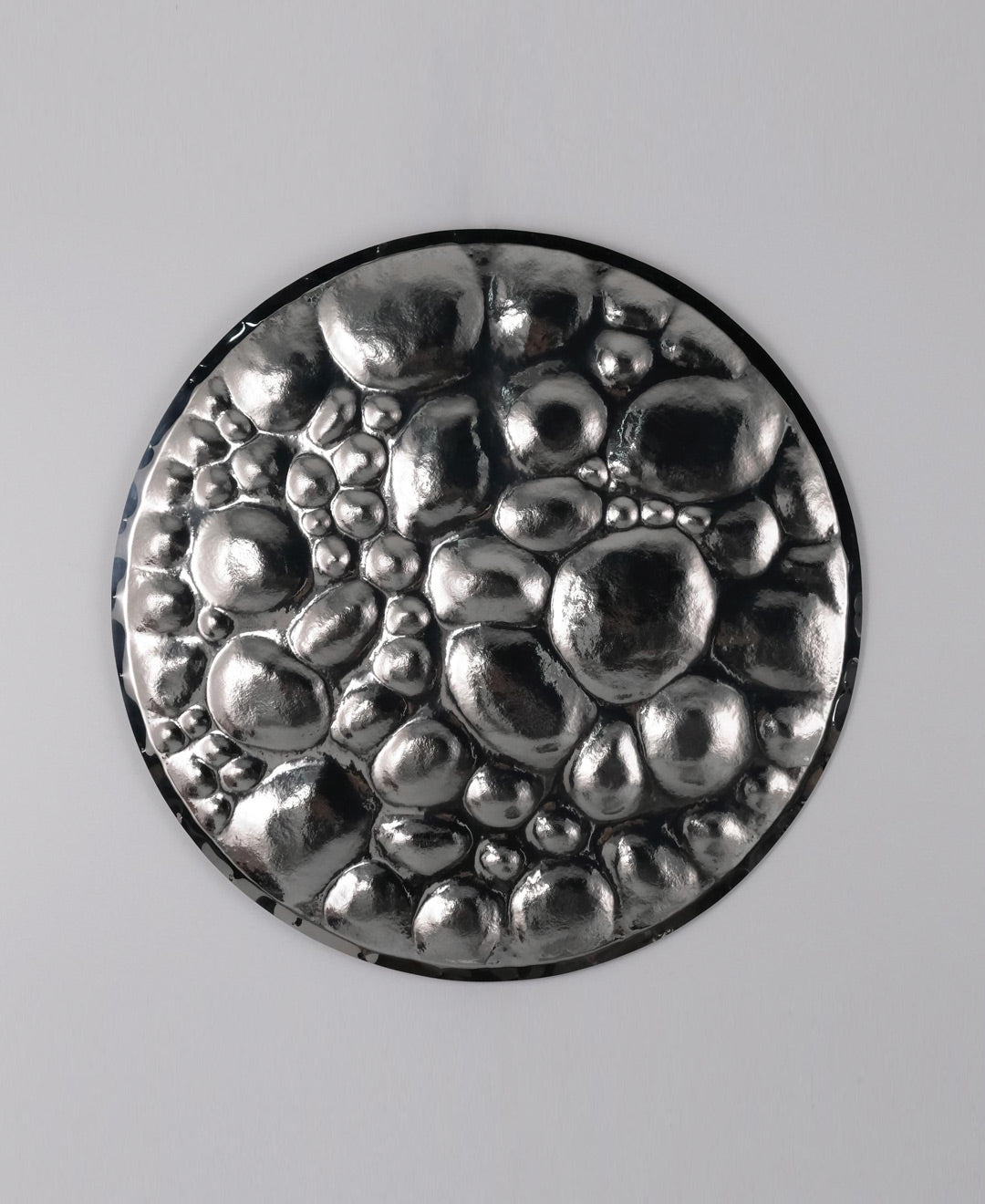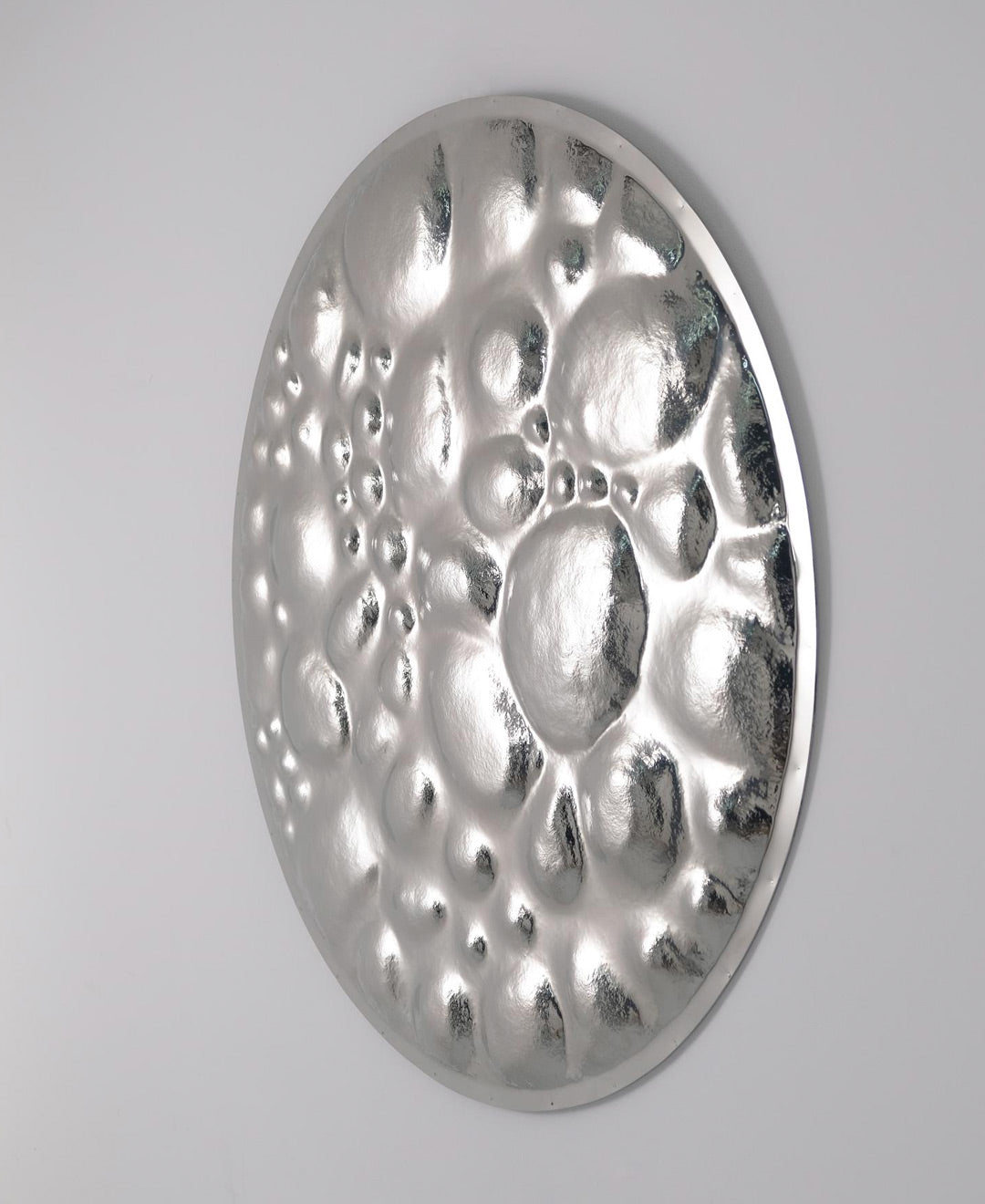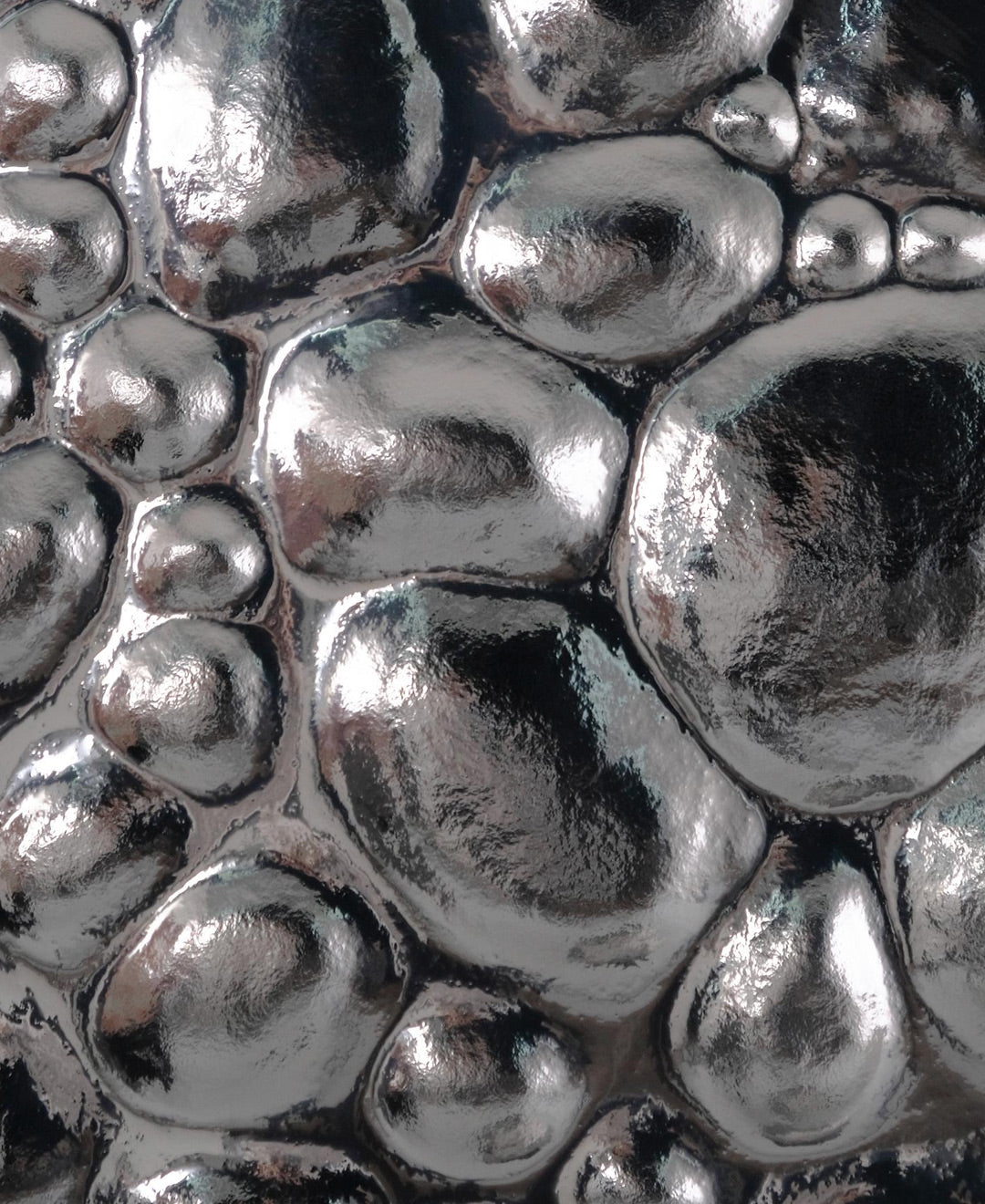 Actually exhibited at Good Sessions Gallery from Jan 20 — Apr 2, 2022.
Contact us for more informations..
Shipping costs and delivery time calculated at checkout

UNIQUE PIECE


SCULPTED MIRROR
Mirror polished stainless steel

This mirror is part of a collection that emerged from the self developed production method hammered scape. The circle is considered as a symbol of completeness. It has no beginning and no end. The landscaped circle was produced to illustrate the production method and it's inherent potentials. The production process enables to form the sheet metal in a painternly way. The circle was intuitively created and freehand hammered.



96 x 96 x 7 cm
15 kg
Mirror polished stainless steel
Stuttgart


INSTRUCTIONS
Handle with care
Do not bump or smash
Can be cleaned with a soft brushe


GERLACH & HEILIG

Kyra Heilig and Lenn Gerlach are two Designers who have been working together as a Duo and independently at the same time during their studies since several years. After the internships at the award-winning Studios Formafantasma (Milan) and Hanne Willmann (Berlin), their diploma graduation will be displayed in the industrial design department this summer 2022 at the State Academy of Fine Arts in Stuttgart, Germany. For both Kyra & Lenn the area of tension as well as the dialogue between art and design is incredibly exciting. In order to find unconventional approaches they work conceptually, experimentally and intuitively.

Their curious and naive ways tend to translate observations from our everyday life into objects or products. Due to their roots in the Black Forest and the current work place in the middle of Stuttgart as industrial capital they care much about tradition and craft techniques. Its one of their goals to transfer lost toughts in a contemporary way to our todays world.