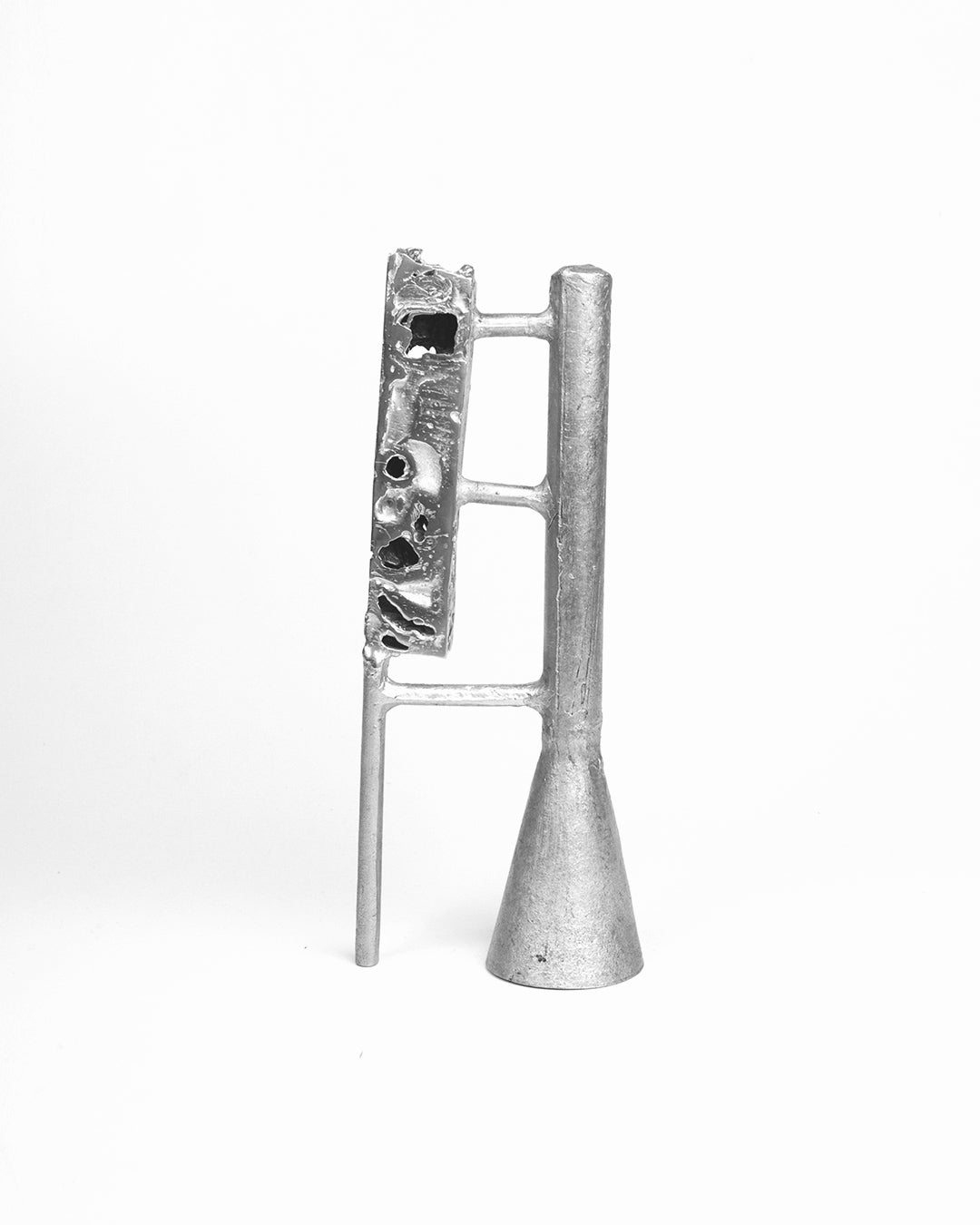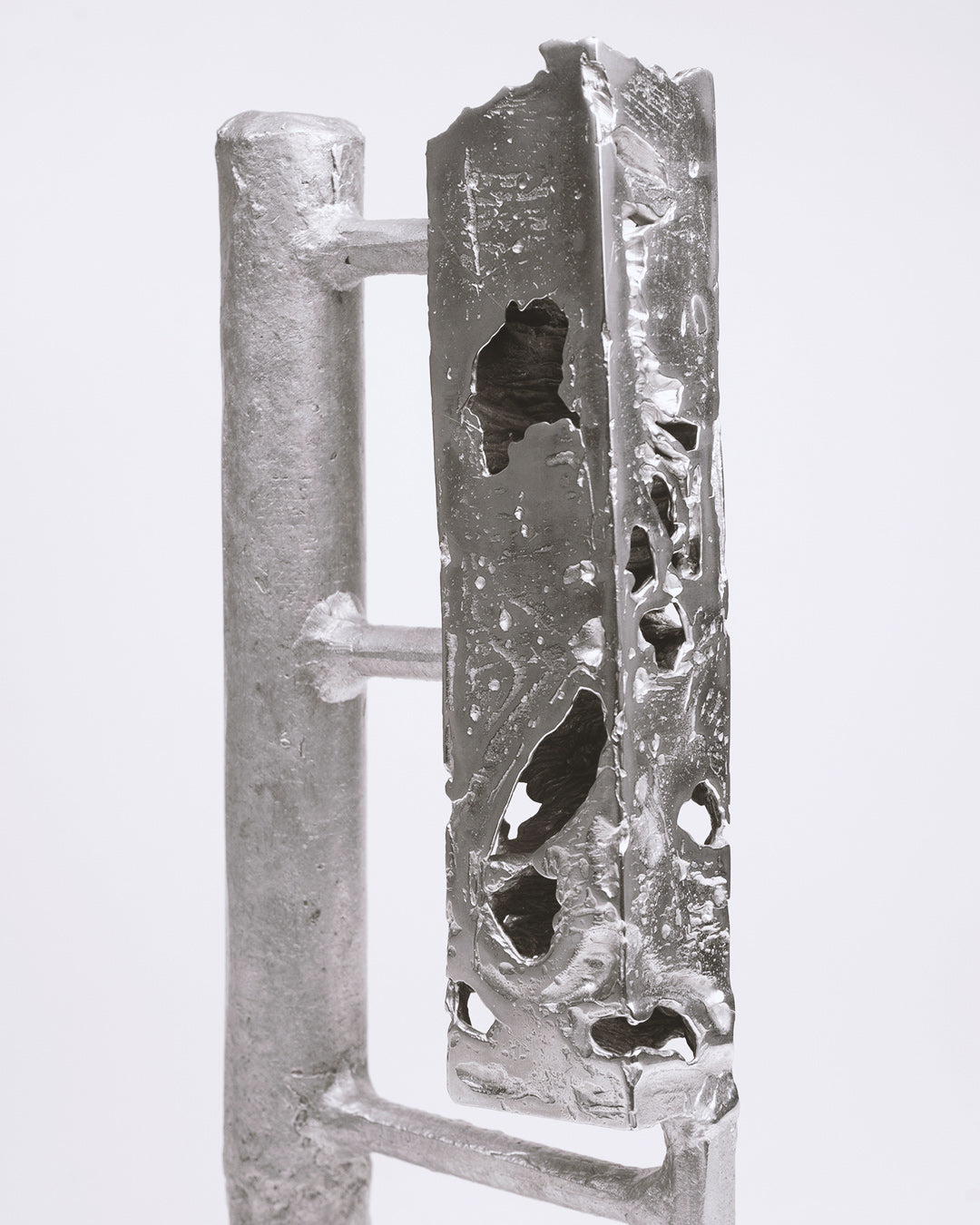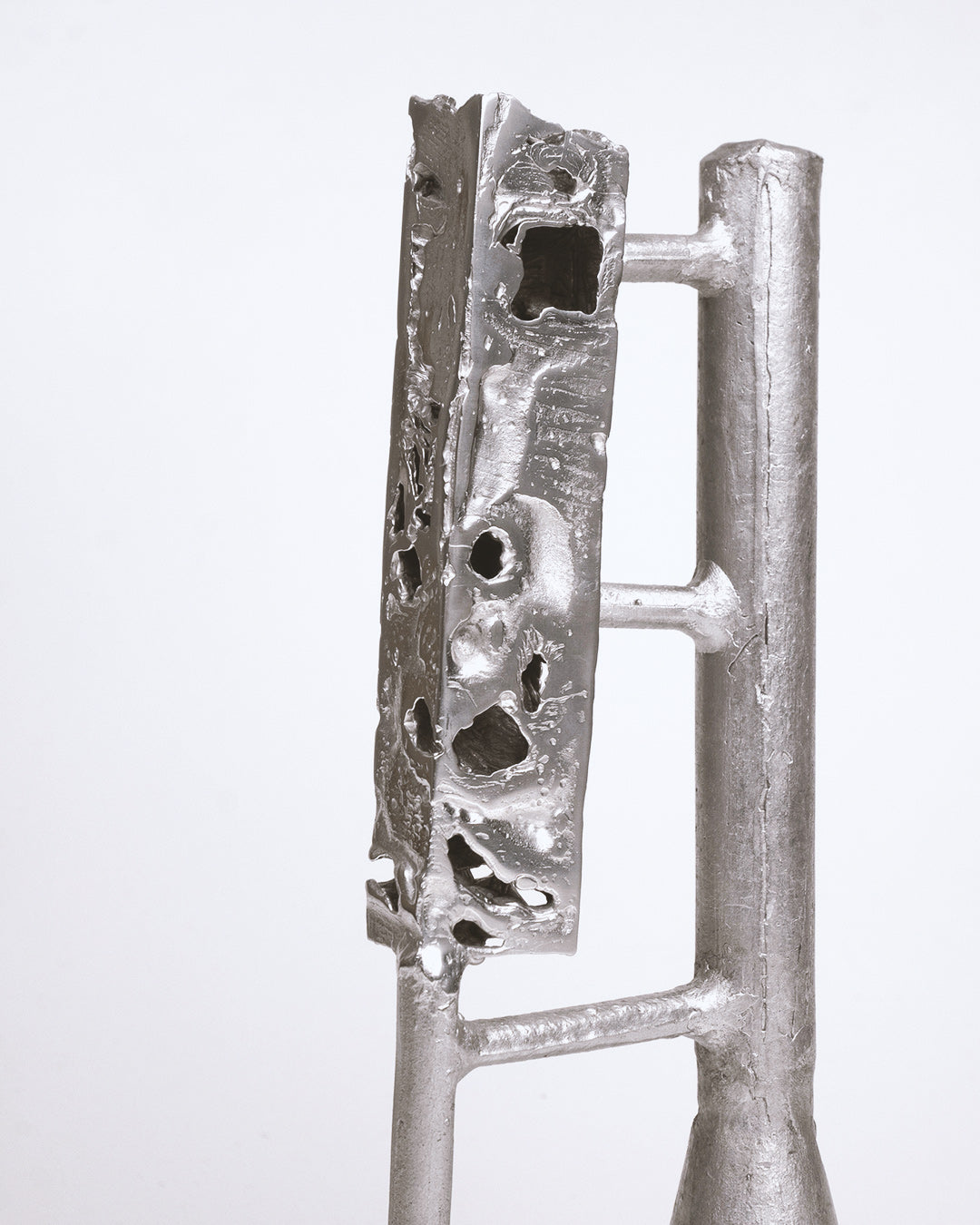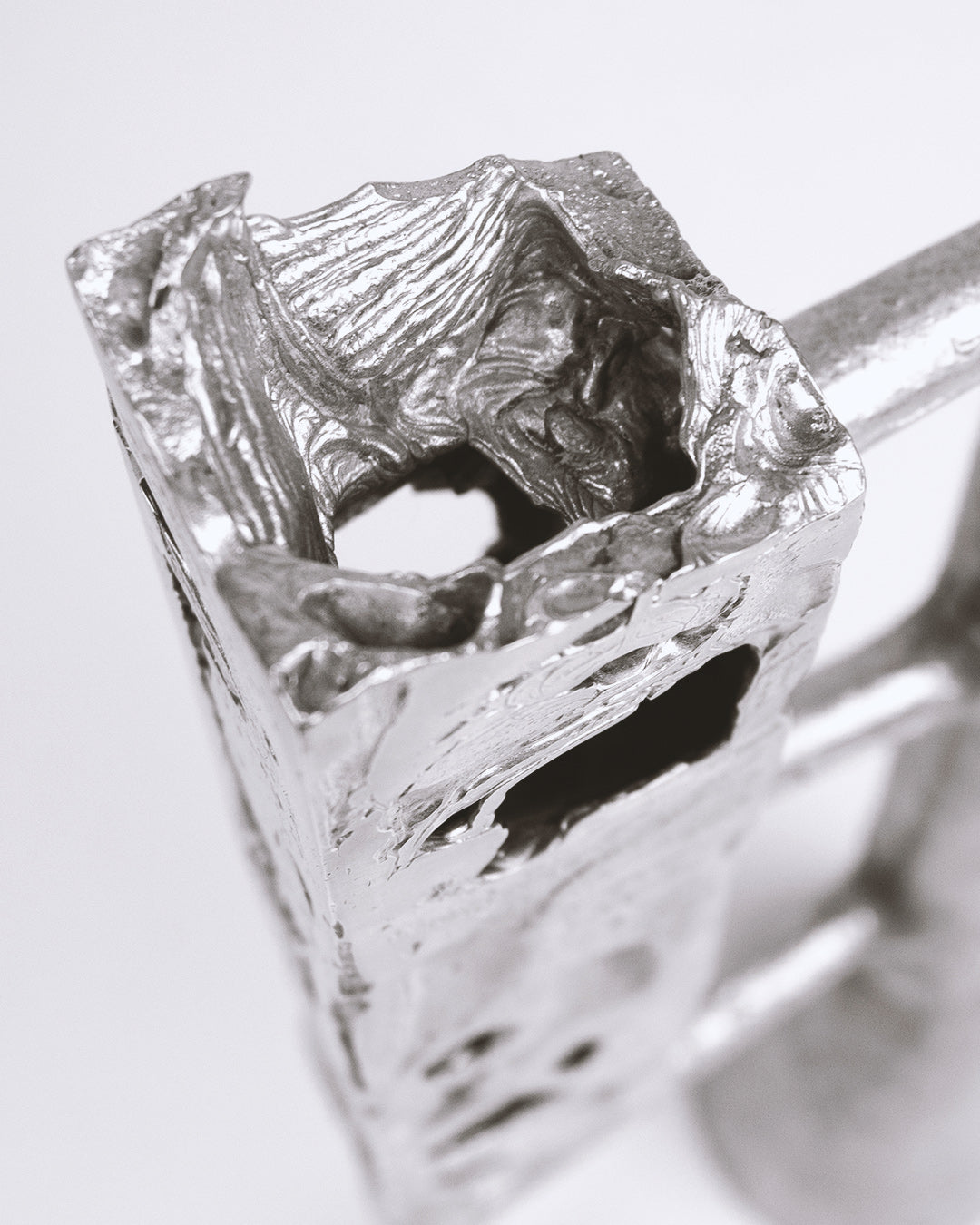 Shipping costs and delivery time calculated at checkout
UNIQUE OBJECT


ORNAMENTAL TROPHY
Cast aluminium


Ktus is your personal trophy. Standing on furniture it exists as a one of a kind house adornment.
The cavernous patterns and textures exhibit the reaction of hot wax cast in an ice mould. Through a specific metallurgical technic, the wax is replaced by casting aluminium.
The silver trophy stands on its structure of runners, which are the tubes that the metal was poured through at the foundry. This keeps the design of the object in close conversation with its production.



14 x 8 x 33 cm
1.3 kg
Silver
2019, Eindhoven
BENJAMIN MOTOC

is a French artist designer, located in the Netherlands, graduate 2020 from the Design Academy Eindhoven. Activating concepts by exploring the potential of materials, Benjamin Motoc jeeps the aesthetic of his work in close conversation with the production process. Furniture, objects and sculptures; unique design and limited editions.