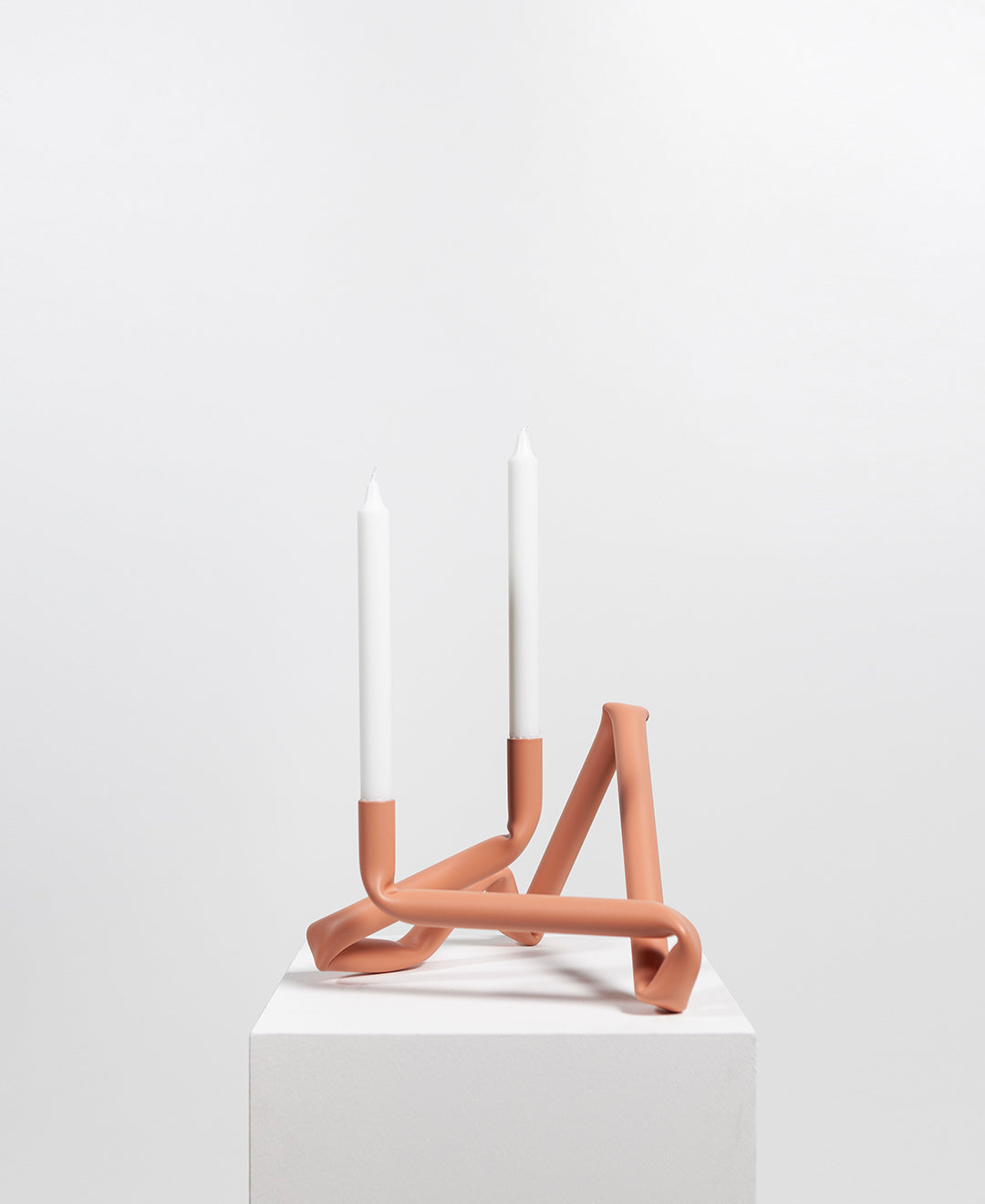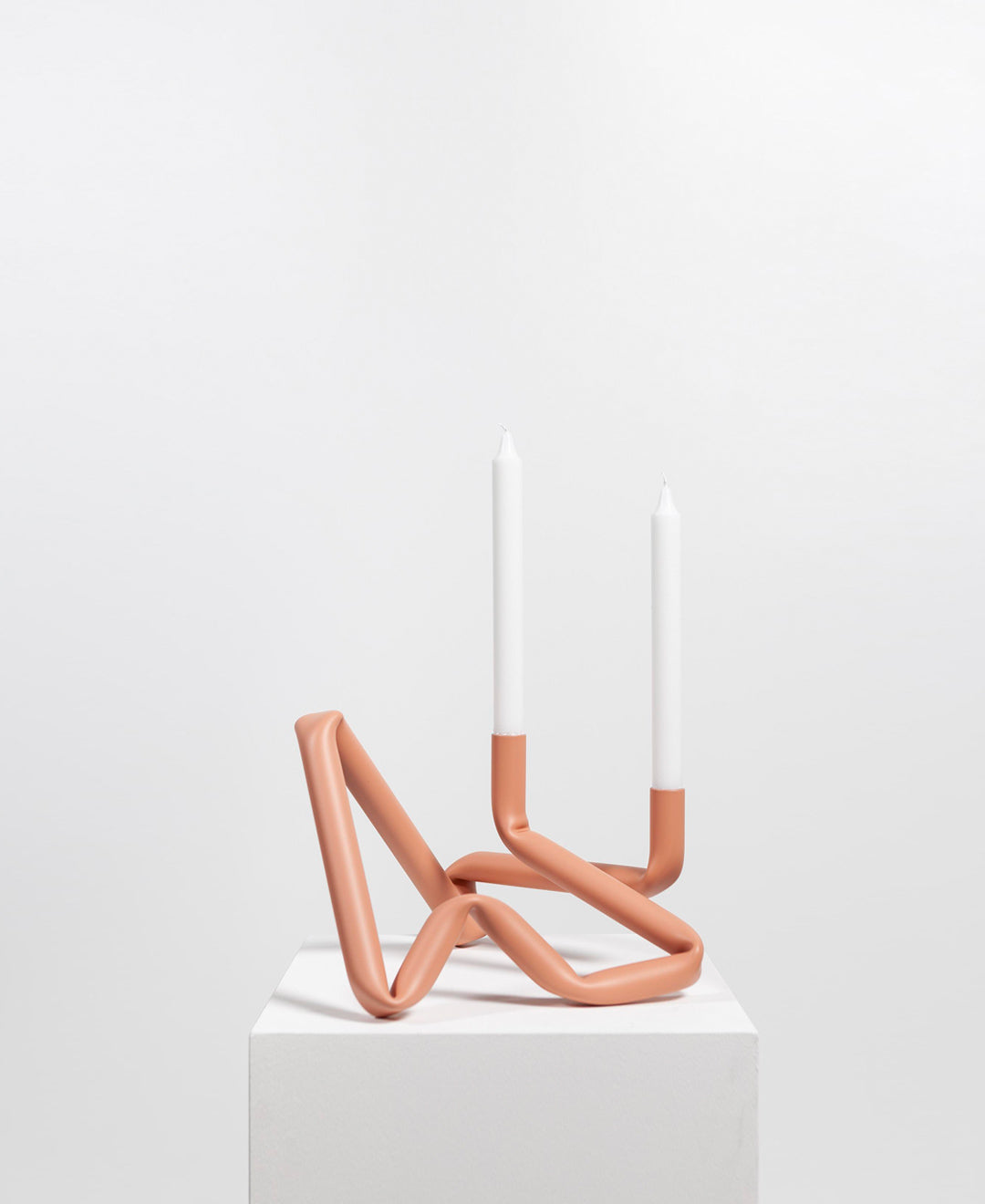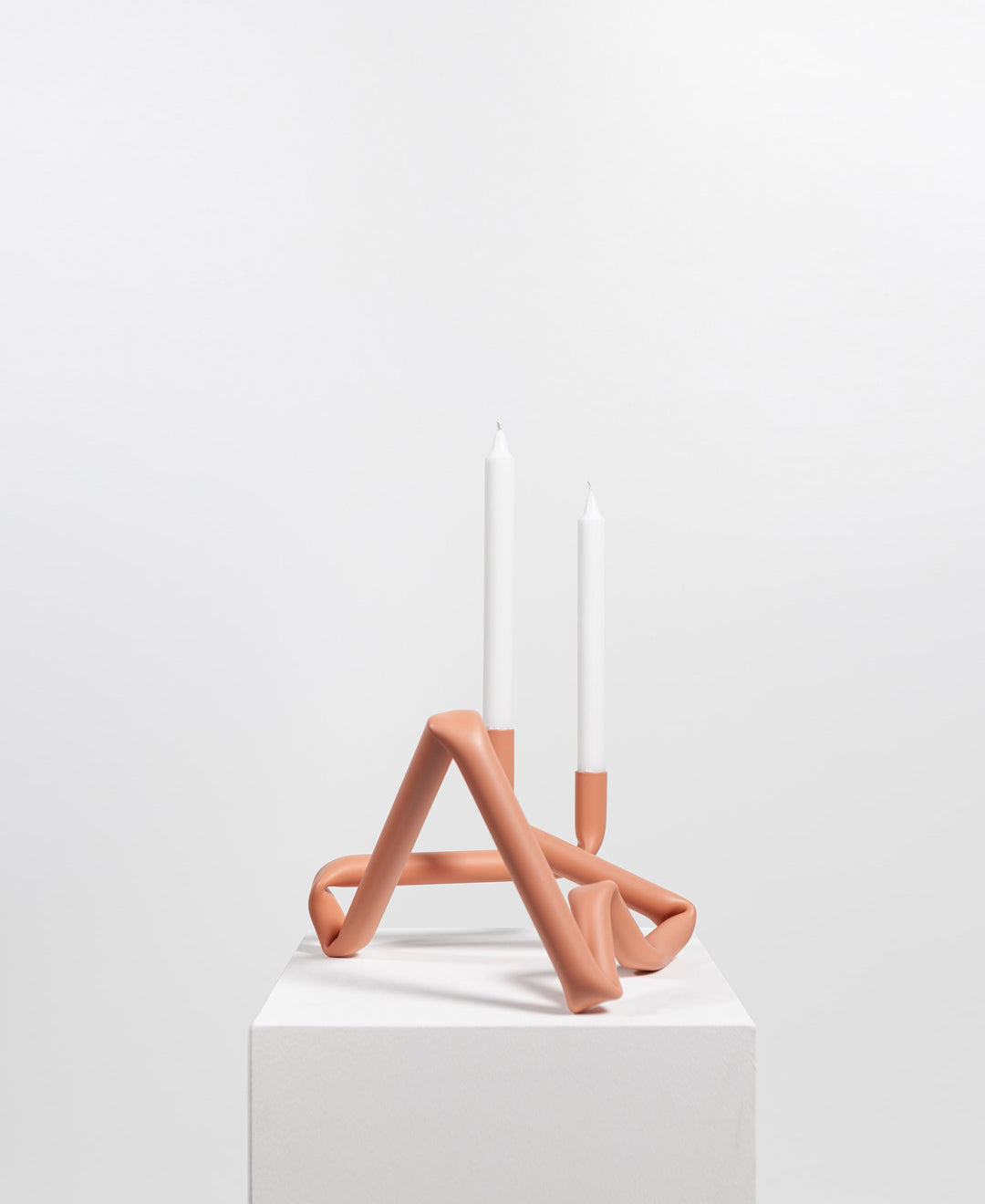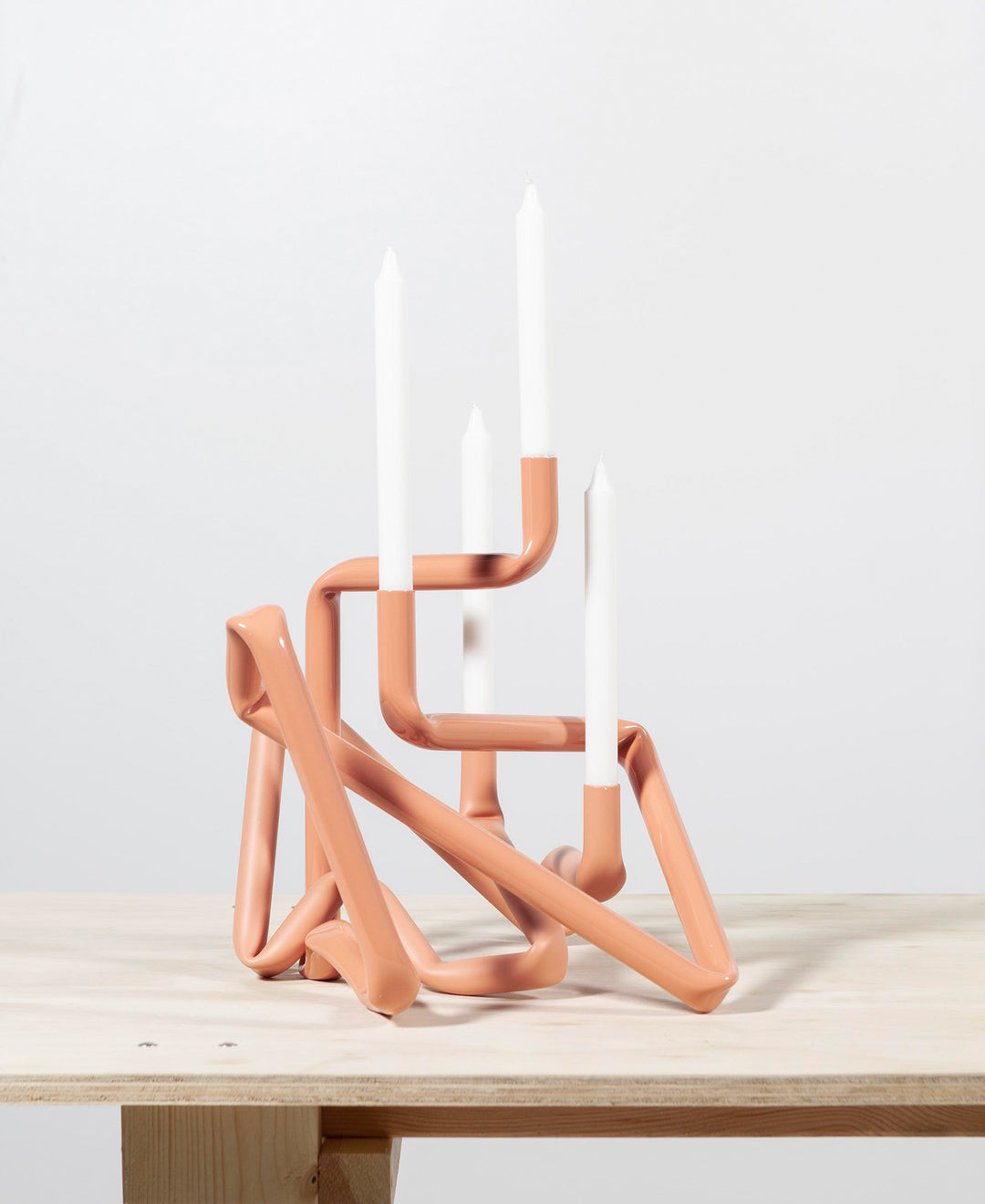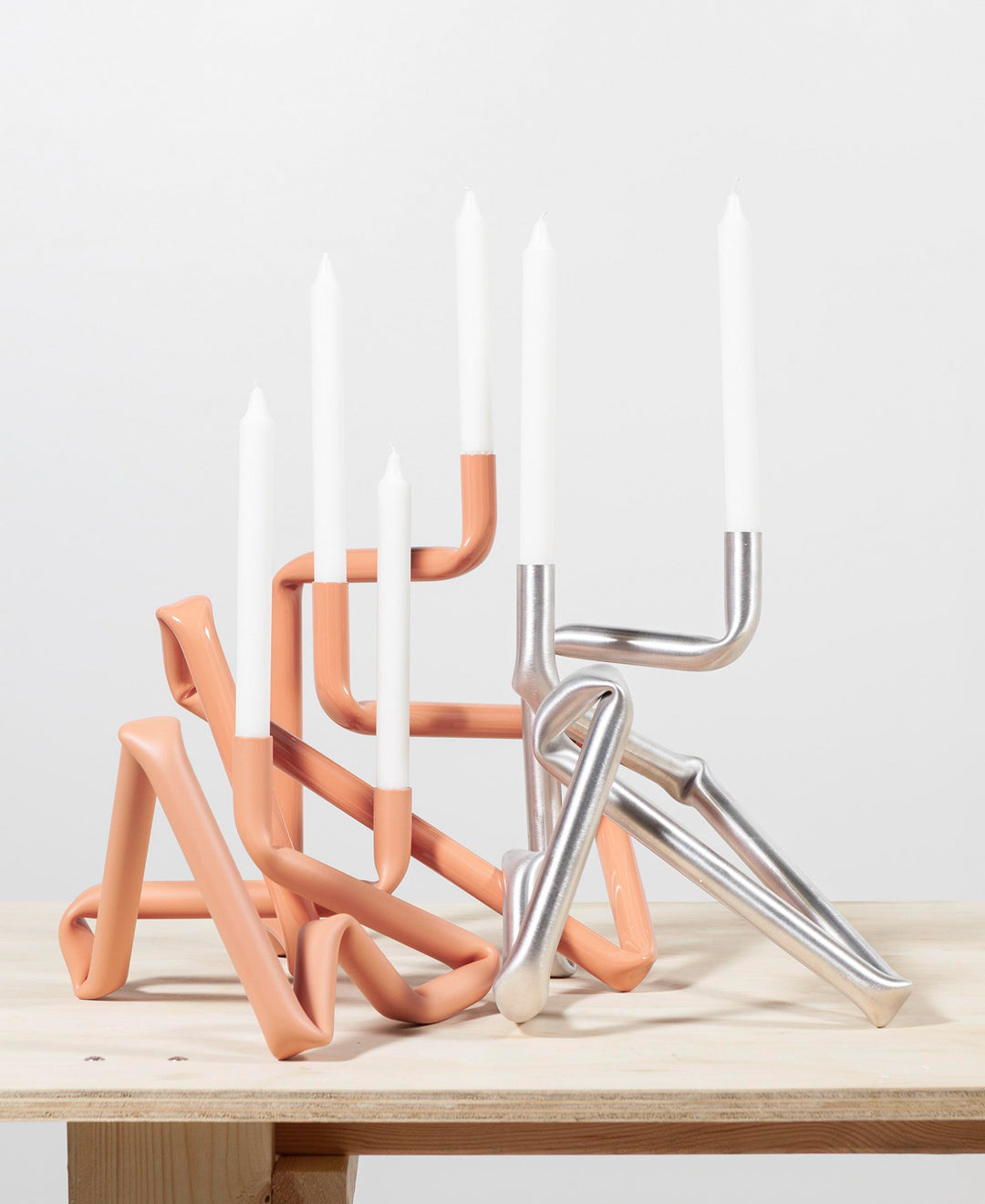 Bucatini candle holder, Red matte
Shipping costs and delivery time calculated at checkout


HANDMADE


CANDLE HOLDER
Aluminium


Part of (a.o.t) Primi collection, the Bucatini candle holder is a hand-made object exploring new ways of explorating material curiosity through aluminium, encoded with a contemporary presence. Every piece is handmade.


30 x 30 x 27 cm
0.65 kg
Red, matte
Denmark



INSTRUCTIONS
_

(a.o.t.)

is a two-person conceptual design studio based in Copenhagen. With an insatiable curiosity we strive to prioritize contemporary relevance and storytelling within the things we output – from collections to one-off pieces. We spawn things that do not hide within their own utilitarianism and we intend for them to be more than temporary supernumeraries in our lives — to challenge our perception of the things themselves.

Equally fascinated and frustrated by the history of making and producing, we seek to learn, unlearn, rethink and challenge the conventional ways of doing. This is why our process of making always starts with what our own hands can do. Reconfiguring the default way of thinking things down to hand-made processes. This ensures our versatility to a forever changing contemporaneity.

In an attempt to further challenge this way of thinking, we intend to create things encoded with a contemporary presence through a storytelling that goes beyond the thing itself — material curiosity, experimental contextualisation or simply relevant things of the present. By that means creating a closer relation to the owner.